Websites To Play Free Poker Games Online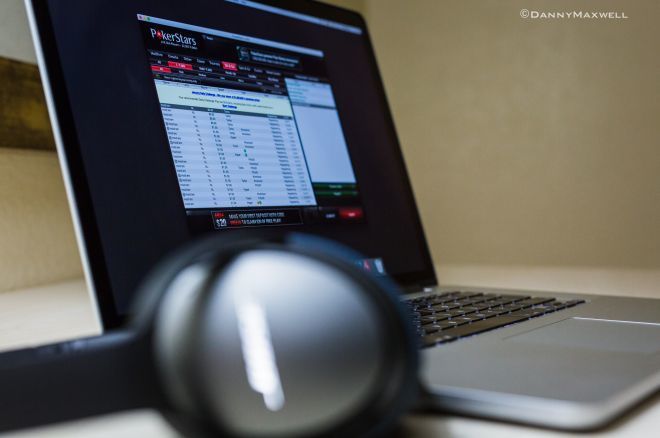 Finding a reliable place to play online poker can be an overwhelming task, especially if you're just looking for some fun that you don't have to pay for.
In case you are new to the poker scene, there are several online poker rooms that offer these types of free poker games with no registration, but none are on a par with the awesome WSOP Social Poker site. They will keep you entertained until you decide you're ready to play the game for money. Playing on these playmoney poker sites also helps you get to know the software a little bit, not a bad idea if you plan on playing for real later.
In this article, we've listed five of the best play-money poker sites to enjoy and help hone your skills. Let us know if you have any other favorites in the comments!
WSOP Social Poker
The WSOP Social Poker site is one of the best, if not the best, free-to-play poker sites in the world. You can play no limit hold'em and pot limit Omaha cash games against friends, family and opponents from all around the world, in addition to some massive tournaments where you can compete for some awesome prizes, including virtual WSOP bracelets.
WSOP Social Poker can also link to your Facebook account so you can challenge your friends and brag to them when you beat them in a big pot or major tournament. It really is a superb place to hone your poker skills without any financial risk to your bankroll.
---
PokerStars
Now, if you already play poker and you're not familiar with PokerStars, you've been living in a hole, not even just under a rock. PokerStars is like a mecca for poker, and they're known for providing the good ones when it comes to both real-money online poker and play money free poker.
Even more than the quality PokerStars offers, PokerStars is known for the breadth of poker games and tournament formats that you can get accustomed to if you're just starting out, learning to play online.
All you have to do to get started is open the PokerStars software and select the 'Play Money' option. From there, you should be good to go, ready to take on the world. And, no worries if you run out of chips: You can top up just by taking a seat at a ring game table.
PokerStars Team Pro Barry Greenstein is known to frequent the online playmoney games. Since he lives in America, and can't play for real money there, he often shows up at the playmoney tables over at PokerStars. While you might start with the lowest games, you can work yourself up to the highest playmoney stakes and battle with the legend that is Barry Greenstein. Maybe you can hit an ace on the river in one of these free games!
---
888poker

888poker is another behemoth in the poker scene. They too offer both real-money and play-money poker games. You can play in their free poker practice mode to familiarize yourself with the rules of poker, or develop your poker skills in their 888poker Practice Play Lobby.

Just for registering with 888poker, you can get $8 instantly to add to your account and then another $80 as you collect status points.

Cash games constantly run at 888poker, giving you the ultimate freedom to decide when and for how long you want to try poker online. With the number of players who have signed up for 888, free games for playmoney are always on offer. You never have to wait long to play a playmoney cash game or play money tournament.

And, when you're finally ready to stretch into real-money games, you can take your first deposit, get 888poker to double it and gain entry into nine free tournaments.
---
partypoker
Partypoker also allows you to play online poker free and for real money. These games allow you to explore your ability, strategy, and luck.
If you're serious about playing, you can jump right into a free game in the 'Play Money' tab or even go to the free poker school to learn about how to play online.
New players can receive a money bonus for when they decide to step up their game and try real-money poker. Partypoker allows you to track your progress, take free poker missions for rewards, and grab free poker promotions for a wide variety of prizes and tournament offerings.
Like on 888poker and PokerStars, there are plenty of players on the free partypoker client, so you should never be bored. Free poker await!
---
Full Tilt Poker
Full Tilt Poker is still a force to be reckoned with. While it's not the site it once was, you can still play on your favorite software against players from all over the world. Full Tilt now uses the poker platform of PokerStars, but the avatars and other perks of the site are still alive and kicking.
Playing free poker on Full Tilt is as easy as it can be. Like the other sites, they offer playmoney games so you can give poker a try without risking any of your hard-earned money. Go ahead and give the play money games a try, it's a lot of fun.
Play is often reckless on these free poker sites, so you have to be patient and smart about it. Once you've built up a little playmoney bankroll, you'll see that the level of play gets tougher. This way you can test your skills for free, and eventually, try the real money Full Tilt poker platform.
---
No time like the present! Get going at these sites and be at ease knowing that your money is safe while you test your ability to play online poker for free.
This article was originally published on Feb. 17, 2017. Last update: June 26, 2019.
Everybody needs an account at one of these online poker rooms! They're the biggest, the best, and we get you the best poker bonuses. Check out our online poker section for details on all the online poker rooms around.