Websites To Play Free Poker Games Online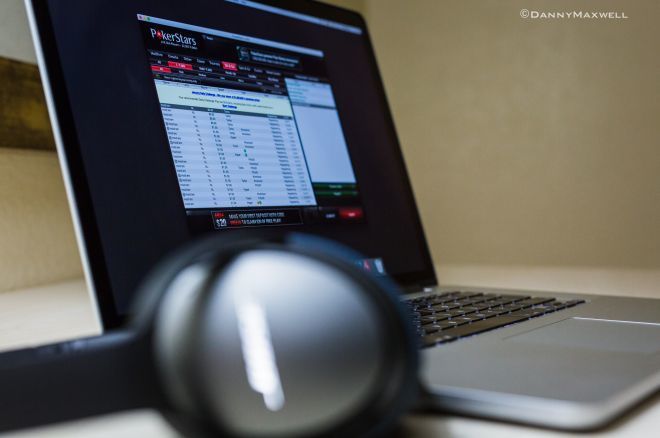 Finding a reliable place to play online poker can be an overwhelming task, especially if you're just looking for some fun that you don't have to pay for.
In case you are new to the poker scene, there are several online poker rooms that offer these types of free games with no registration. They will keep you entertained until you decide you're ready to play poker to real money. In this article we've listed five of the best play-money poker sites to enjoy and help hone your skills. Let us know if you have any other favorites in the comments!
1.- PokerStars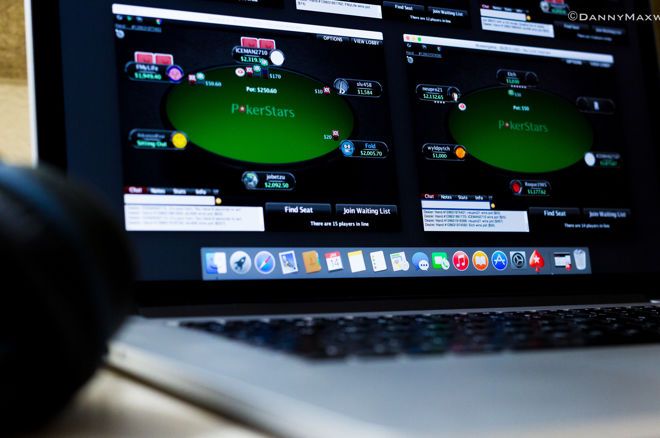 Now, if you already play poker and you're not familiar with PokerStars, you've been living in a hole, not even just under a rock. PokerStars is like a mecca for poker games and they're known for providing the good ones when it comes to both real-money online poker and play money free poker games.
Even more than the quality PokerStars offers, PokerStars is known for the breadth of poker games and tournament formats that you can get accustomed to if you're just starting out, learning to play poker online.
All you have to do to get started is open the PokerStars software and select the 'Play Money' option. From there, you should be good to go, ready to take on the world. And, no worries if you run out of chips: You can top up just by taking a seat at a ring game table.
2.- 888poker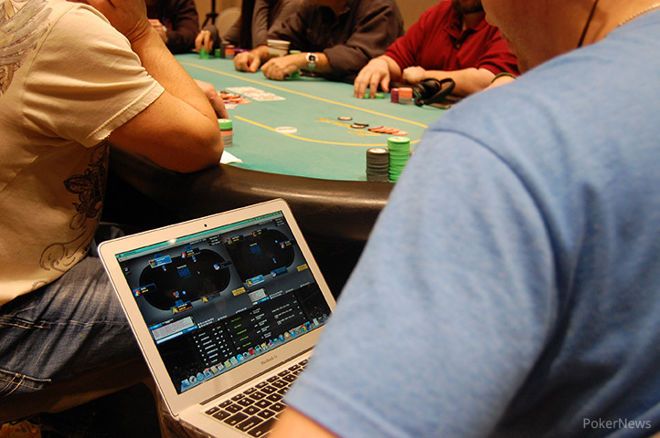 888poker, another behemoth in the poker scene, also offers both real-money and play-money gaming. You can play in their free poker practice mode to familiarize yourself with poker rules or develop your poker skills in their 888poker Practice Play Lobby.
Just for registering with 888poker, you can get $8 instantly to add to your account and then another $80 as you collect status points.
Cash games run constantly at 888poker, giving you the ultimate freedom to decide when and for how long you want to play poker online.
And, when you're finally ready to stretch into real-money games, you can take your first deposit, get 888poker to double it and gain entry into nine free tournaments.
3.- partypoker
Partypoker also allows you to play online poker free and for real money. These poker games allow you to explore your ability, strategy and luck.
If you're really serious about playing, you can jump right into a free game in the 'Play Money' tab or even go to the free poker school to learn about how to play poker online.
New players can receive a money bonus for when they decide to step up their game and try real-money poker. Partypoker allows you to track your progress, take free poker missions for rewards and grab free poker promotions for a wide variety of prizes and tournament offerings.
4.- PlayWPT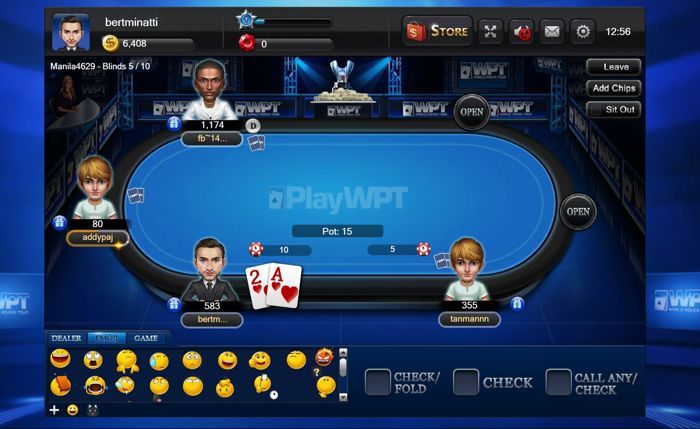 PlayWPT is a social casino platform has both poker and slot offerings and all of their games are free. Why is that? PlayWPT wants you to enjoy its lively gaming experience that you won't find anywhere else.
Step up your poker game with nonstop action around the clock in ring games, tournaments and sit-n-gos. Take a seat and play like you're at a live tournament on the World Poker Tour.
5.- PlayWSOP
For those who want to get the World Series of Poker experience without leaving the couch, there's PlayWSOP. But it is so much more than that. PlayWSOP allows players to play online poker for free, namely Texas hold'em, Omaha and Seven-card stud.
Take the opportunity to chat with players, keep multiple tables open on your screen, observe other players and take notes, use keyboard controls to avoid using a mouse and view your hand histories.
Playing poker online may seem distinct from booking it to the tournament floor, but WSOP does its best to incentivize players with free chips every four hours, WSOP bracelets, Texas hold'em tournaments, exclusive events, friend invites, continuous play and guest mode for those times you want to feel like you made it into the November Nine.
This social gaming experience can get you plugged into how to play poker games in the most effective and realistic way should you decide to take your online success to the felt.
No time like the present! Get going at these sites and be at ease knowing that your money is safe while you test your ability to play online poker for free.
Have you ever wanted to write your own articles about poker? Maybe you've got some experiences or opinions about poker that you'd like to share. PokerNews is proud to launch The PN Blog where you can have a platform to make your voice heard. Learn more here.