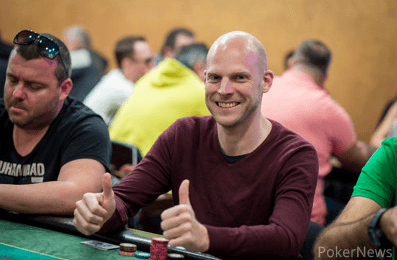 Yori Epskamp
A former professional poker player hailing from the Netherlands, PokerNews' Senior Content Manager Yori Epskamp (38) began his first foray into poker media back in 2011 at PokerCity.nl as a feature writer and live reporter. He joined PokerNews.com in 2016 after working at the World Series of Poker, starting out as a freelance live reporter before joining the team full time as a live reporting manager and editor.
Since May 2021, Yori is guiding the editorial, social and multimedia output to represent the PokerNews brand and tone of voice, while also overseeing the Live Reporting operations. Earlier, Yori has been spearheading the live reporting department together with Executive Editor US Chad Holloway. With the PokerNews live reporting team, they travel all across the globe to cover the biggest poker tournaments in the world including the World Series of Poker in Las Vegas.
When not on the road, Yori resides in the Netherlands with his daughter and loves to run in his spare time. Besides playing poker, he's also an avid fan of other (card) games such as Hearthstone and Magic the Gathering.