Discover The Best Online Freerolls on PokerNews!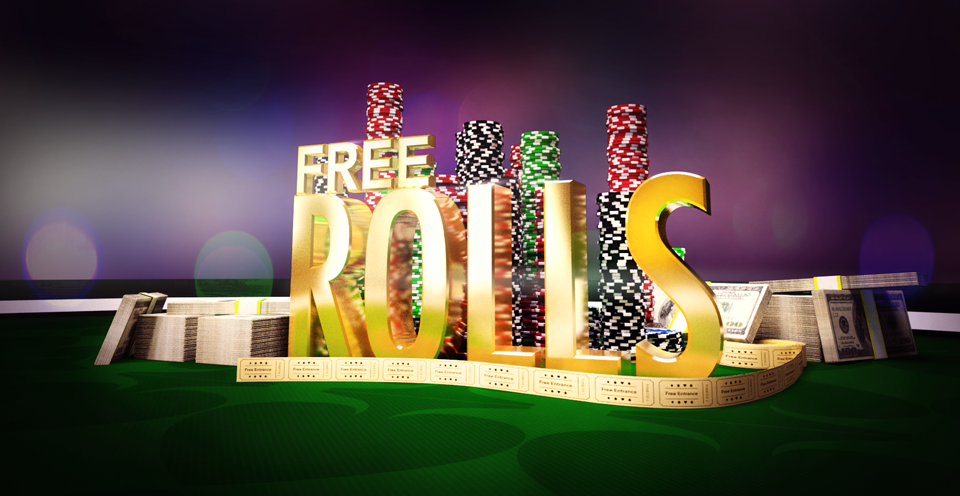 At PokerNews, we work hard to bring our readers great freerolls every month, many with prize pools over $3,000.
Check out this month's exclusive PokerNews Freeroll, and remember, "exclusive" means that our freerolls have small fields, since only players who sign up through PokerNews links can play! We have exclusive freerolls on a lot of sites. PokerStars has the best on offer, but partypoker and 888 also offer great value for some free poker play.
What are freerolls?
You may have heard the term "poker freeroll" and wondered to yourself what one actually is. Thankfully, the answer is a simple one: poker freerolls are tournaments that cost nothing to enter, which means you get to play poker for free!
Not only do they cost nothing to enter, they almost always award a real money prize, which makes them perfect to start your poker career with, as you can build a poker bankroll with no initial financial risks to yourself.
Why is it good to play freeroll tournaments?
Freerolls are one of the most popular tournament formats in poker, played by hundreds of thousands of poker players every week. Some people enjoy them because it gives them the chance to play poker for free, while others take advantage of the fact there is no tournament buy-in so they can try new strategies without any risk to their bankrolls.
It aren't only amateur players who you'll find competing in a poker freeroll because they are often used by more experienced players who are trying out the features and software of a poker room that they haven't used before.
Are freeroll tournaments really free?
You're probably sat there, reading this article and thinking that there must be a catch and that freerolls can't really be completely free. Well, you need not to worry about there being any hidden fees or nasty surprises in store because freerolls are free poker tournaments that cost nothing to enter, otherwise, they couldn't be called a poker freeroll!
The only downside to these free poker tournaments is that the prizes on offer are not usually very large. Often, the total prize pool is only $50 to $100 dollars, although there are regular PokerStars freerolls that have $3,000 prize pools to play for and some of the PokerNews-exclusive freerolls have massive prize pools of $10,000 and even $20,000 for you to compete in.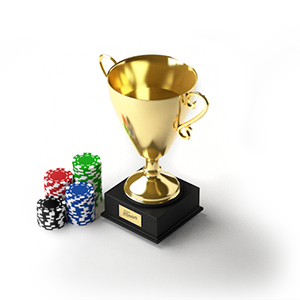 Poker sites offer these freerolls because they want to introduce the game to as many players as possible. Some of the biggest names in poker started out as freeroll players. While players like Daniel Negreanu and Phil Ivey didn't start out grinding freerolls since online poker sites didn't exist when they started their poker journeys, many online players did have their first poker experience in freeroll tournaments. Often, they've never looked back after their first win, and never had to deposit in their lives.
Of course, there isn't a success story for everyone. You got to get lucky and run good in these events. But, then again, there's no downside to trying as freerolls are truely free poker tournaments, there's no catch!
Different kinds of freerolls
Online poker sites offer several different freeroll tournaments, all of which allow you to play free poker. One of the most common poker freerolls is the new player freeroll, which is only open to players new to the site and is designed to give you the chance to feel your way around the site's software and to say thank you for signing up to them.
Another common freeroll is one that rewards you for making your first deposit on a site. These usually have a larger than typical prize pool and are only available to players who've made their first deposit during the qualifying period.
Freerolls are often used as the first step in the satellite process, making it possible to qualify for major online and live tournament for free, while offers are exclusive to players who have created their poker account via PokerNews links. PokerStars is one of the sites that has these freeroll steps on offer. The lowest step is free to enter. Win that one, and you'll find yourself with a ticket for Step 2. Continue on and you could make your way to a hefty payday, all for free.
Where are the best online freerolls?
Each online poker room offers a different take on their freerolls so it is difficult to give one the label of best, plus what is not to like about getting to play for real prizes for free? Surely that means that all freerolls are best?
That said, it's hard to beat the PokerStars freerolls that often have prize pools in excess of $1,000 or the partypoker freerolls – there is a $5,000 Cash Booster freeroll every week at partypoker – or the Full Tilt Poker freerolls that pay out between $500 or $1,000.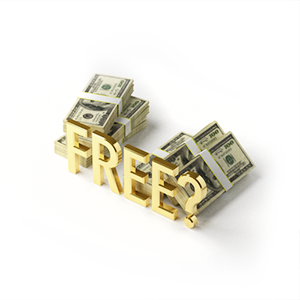 If we had to put our necks on the line and choose a best freeroll, then we would have to go with the yearly World Series of Poker freerolls. Some sites run special promotions in the run up to each World Series of Poker (WSOP) that award seats to the WSOP bracelet events and even the $10,000 Main Event! How awesome would it be to win your way to the WSOP for free? 888poker has an exclusive deal with the WSOP in Las Vegas, so they are allowed to buy you straight into these events. In the months before the WSOP, 888poker hosts several WSOP freerolls.
Freerolls versus Play Money: What is the difference?
You may think that there isn't much difference between play money and freeroll tournaments because they are both playing poker for free, but that is where the similarities end.
Play money games are free to enter, but you can't win any real money. You play against other players who risk their own play money bankrolls, and you can only win play money, that's it. Especially in the lower stakes play money games, play can be wild. Players often go all in every hand, just to try and build a stack. Being patient in these games is important.
On some sites, most notably PokerStars, playmoney chips can be converted to real money, but you need millions of playmoney chips to really get a starting bankroll. Playing freerolls is often a better starting point than to try and run up a bankroll in playmoney games.
Barry Greenstein is often regarded as one of the best playmoney players. After PokerStars discontinued its real money offering in the United States, Greenstein decided to keep on playing on the site of his sponsor. You can play against Barry Greenstein on the highest limits of playmoney games on PokerStars.
In the early stages of a freeroll tournament, there are often players who go all-in frequently like there are in play money games. However, once the prize money – which is real, actual money – is in sight or if the freeroll awards large prizes, free poker tournaments start to play very much like those tournaments that command an entry fee. This fact alone makes freerolls the perfect platform to hone your poker tournament skills.
Free Poker Alternatives
In addition to play money games, there are plenty of other options, aside from poker freerolls, that allow you to play poker for free. They all suffer from the same negative traits as play money, though.
Well-known apps such as Zynga Poker, Governor of Poker and many other poker-related poker games on Facebook poker are undoubtedly great fun to play, but none of them can truthfully claim that they are a true representation of the beautiful game of poker.
The only way to experience the thrill of playing real money poker for free is to jump into one of online poker's many freerolls and see what all the fuss is about for yourself! Good luck!