Slotomania Inner Circle App: Your Guide to Becoming an Exclusive VIP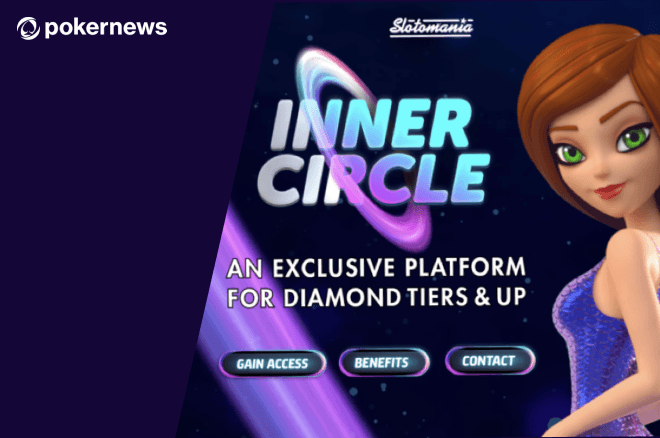 Are you ready to elevate your gaming experience?
Welcome to our guide on the Slotomania Inner Circle App – the gateway to an exclusive VIP world. In this guide, we'll unwrap the tantalising benefits of becoming a part of the Inner Circle, show you how to join this elite club, and more. Let's delve into the world of Slotomania's VIPs!
What is the Slotomania VIP Inner Circle?
Want to enter the elite realm of Slotomania? Then the VIP Inner Circle is where you need to be! It's not just a free game platform; it's a superior experience. Designed exclusively for the VIPs, this is where you get to indulge in Slotomania's offerings with a grandeur twist. Your personal VIP account manager will be your right-hand mate, dishing out free coins, exclusive offers, and a sneak peek into the gaming world's most exhilarating challenges.
How do I Become Part of Slotomania's Inner Circle?
It's simple! To step into the enchanting world of the Inner Circle, all you need to do is head over to www.slotomaniavip.com. Once there, follow the prompts, and you'll be on your way to enjoying the opulence that only Slotomania VIPs get to relish.
In order to be eligible for this experience though, you will have to be ranked at diamond tier or above. Those with accounts that have not leveled up to this stage of the Slotomania levels, which you can read more about in our guide to leveling up, will not be eligible to take advantage of the VIP benefits.
What Benefits Do I Get for Being in the Inner Circle?
Joining the Inner Circle isn't just about gaining an elite status; it's about unlocking a treasure trove of exclusive benefits that will supercharge your Slotomania experience. From heaps of bonus coins to exclusive game previews, there's a world of luxury waiting for you. Let's embark on this journey and explore the myriad of treats in store for Inner Circle members!
Coin Cascade
Ever felt that thrill when your coin count ticks up? In the Inner Circle, it gets even better. Every time you purchase coins, an additional 25% gets added to your tally. So, if you're buying 100 coins, you'll actually get 125! Now, isn't that a delightful boost?
First Dibs on Fun
Imagine playing the hottest new games before anyone else. As a member of the Inner Circle, you'll get exclusive access to game sneak peeks. This means you can dive into the latest Slotomania adventures before they're available to the masses. This is all in addition to also being able to play the best slot games that are available on the standard app as well.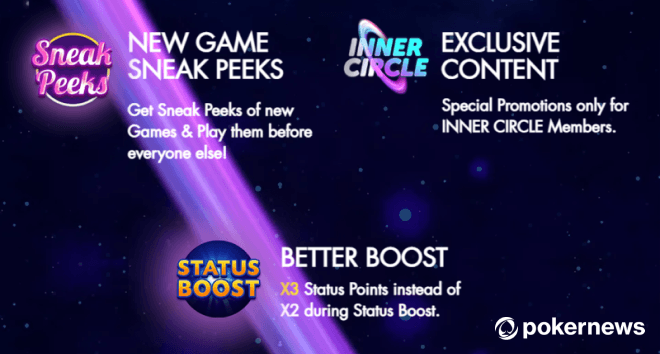 Boosted Bonanza
Everybody loves bonuses, right? Well, in the Inner Circle, your bonuses get a fabulous makeover. Your special bonuses get a 30% boost, amplifying the allure of those Lotto and Mega Bonuses.
Glistening Gems
Gems are precious, and in the Inner Circle, they're even more bountiful. Whenever you buy gems, you'll receive an extra 20% on top. It's like a gem shower every time you shop!
Play with Protection
We've all had those weeks where luck seems elusive. But, fret not! With the Inner Circle's Safety Net, you'll get back 5% of your weekly total bets, minus wins. And the best part? This can reach up to a colossal 10,000,000,000,000 coins!
Medal Mania
Ah, the thrill of earning medals! In the Inner Circle, these medals hold even more power. Depending on your medal grade, you can get additional spins on the Medal Machine:
Bronze: 5 Extra Spins
Silver: 25 Extra Spins
Gold: 60 Extra Spins
Seasonal Surprises
Throughout the year, the Inner Circle rolls out features that are bound to make you smile. From getting extra dice rolls to enjoying more power in SlotoQuests and even diving into exclusive promotions – there's always something special brewing.
And remember, while we've unveiled some dazzling perks, the Inner Circle always has a few aces up its sleeve. So, keep playing, and who knows what other surprises await?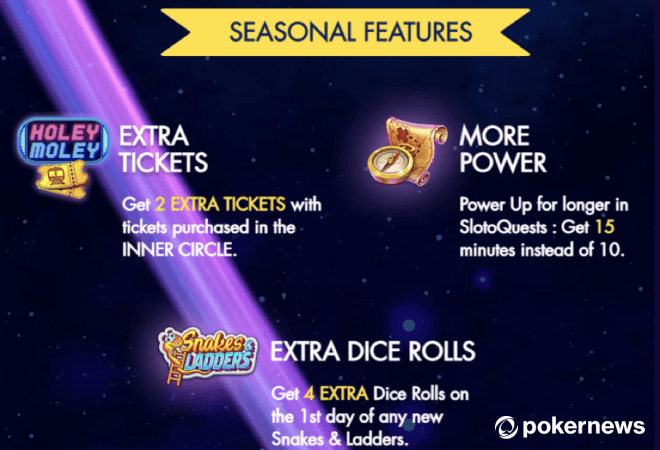 Where Can I Download the Slotomania VIP App?
Are you eager to step into the exclusive world of Slotomania's Inner Circle? First, achieve diamond status and then follow our tailored guides for each platform to seamlessly dive into this VIP experience.
Accessing the Inner Circle on your PC
Kick off your exclusive gaming experience by navigating to Slotomania on your browser. Think of it as setting your digital compass to a world of fun and excitement. Once you're on the landing page, you're presented with a choice: "Play Using Facebook" or "Play Using Email/Phone". Depending on your preference, select the appropriate option to seamlessly continue your gaming journey right from where you last left off.
If you're someone who loves to dive straight into action without any delays, consider bookmarking the page. This little trick ensures swift access for all your future visits. And here's a tiny tip for an uninterrupted gaming spree: When prompted, make sure to click on "accept cookies". It's a small step that promises a buttery-smooth gaming experience every time.
Installing the Inner Circle on your Android Device
Beginning your exclusive Inner Circle experience on Android is a breeze. Start by visiting the Slotomania website on your device's browser. There, the "Install" button awaits, and tapping it signals the start of your VIP journey.
If a pop-up interrupts, warning you about the file being from an unknown source, there's no need for any concern. It's Android's way of ensuring safety, but rest assured, the Inner Circle file is as secure as a vault. As the download concludes, a tap on "Open" followed by "Install" will firmly plant the Inner Circle app on your device.
Once the installation process is complete, simply tap "Open" and connect using your Facebook details. This ensures you pick up your Slotomania experience right from where you left off. And if, by chance, an authorization pop-up appears, don't hesitate to contact the ever-helpful support team or your personal account manager. They're always ready to guide you through any hiccups.
Setting Up the Inner Circle on your iOS Device
For those sporting an Apple device, the journey to the Inner Circle is equally seamless. First things first, it's essential to ensure your iOS is up-to-date. If you're uncertain about your device's current version, simply head over to Settings, then General, and finally Software Update. If there's an update waiting in the wings, go ahead and install it.
With that done, fire up Safari and type in www.slotomania.com. A little tip for the road: tapping "Accept Cookies" ensures the website runs as smoothly as silk. As the website loads, you'll notice the share icon. Tapping it reveals the option to add the site to your home screen. When prompted, name this new addition "Inner Circle".
And just like that, the Inner Circle website will sit proudly among your other apps. Dive in by selecting "Sign In With Facebook" and entering your Facebook details. To keep future logins hassle-free, navigate to Settings, then Safari, and make sure "Block pop-ups" are deactivated.
With everything set, all that remains is for you to immerse yourself in the fun and excitement of Slotomania's Inner Circle.
---
---
Slotomania Inner Circle VIP App FAQs
How is the Inner Circle different from the regular Slotomania app?

The Inner Circle is an elevated experience crafted only for the VIPs. It's packed with exclusive benefits, bonuses, and more, making it a cut above the regular app.
Can I switch between the regular app and the VIP app?

Absolutely! You can hop between the two as per your mood. However, once you taste the Inner Circle luxury, you might not want to go back!
Is there any difference in the game selection between the regular app and the Inner Circle app?

While the core games remain consistent between both platforms, the Inner Circle app boasts some exclusive perks and features not available on the regular app. This includes early access to certain games, special promotions, and events that are crafted solely for the elite Inner Circle members.
Do my coins and progress from the regular Slotomania app carry over to the Inner Circle app?

Yes! Your journey with Slotomania is seamless. When you log into the Inner Circle app using your regular account details, you'll find all your coins, progress, and achievements waiting for you. So, you can continue your gaming adventure without missing a beat!
Do I need to be online to play in the Inner Circle?

An active internet connection is required to indulge in the Inner Circle's exclusive offerings.
Is the Inner Circle app compatible with all devices?

The app is designed to be user-friendly across a range of devices. However, for the best experience, always ensure your device software is up to date.
Are there any special events exclusive to the Inner Circle members?

Definitely! Inner Circle members often get exclusive sneak peeks, special promotions, and events tailored just for them. Stay active, and you'll be in for delightful surprises!

Senior Casino & Gaming Manager