Mega Moolah Slot Machine: How to Win the Jackpot
Charles Marsh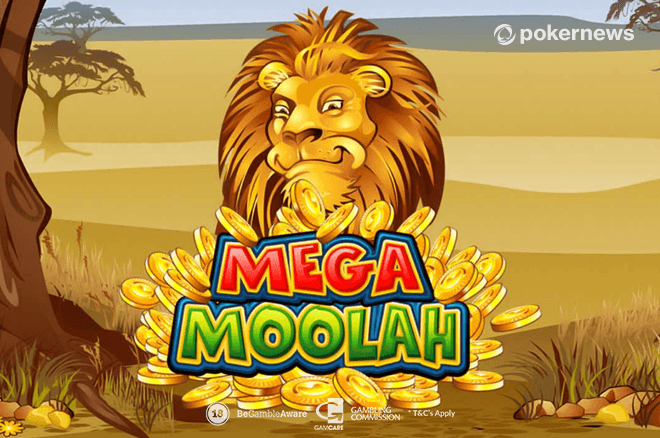 Mega Moolah is one of the most popular Slot machines of all time
Thousands of players try to win the progressive jackpot every day
The largest win in the history of the Mega Moolah Slot is a £13,2m jackpot
There's an old internet meme of a bearded man raising a glass to the camera, in a commercial. The original ad had the tagline of 'The Most Interesting Man in the World', but the meme generally began with the words "I don't often __ _, but when I do…"
Playing Mega Moolah again, that meme came to mind.
Just as the most interesting man in the world is often the one who does not speak loudly about his intentions, so too the most interesting casino game in the world isn't necessarily the flashiest.
All-time classic casino slots don't always come loaded with a massive progressive jackpot, but when they do… they're Mega Moolah.
In this article, we'll explain how to win the Mega Moolah progressive jackpot.
Mega Moolah Slot
Perhaps counterintuitively given the name, this game is set on the African savannah, with elephants, giraffes and the rest.
That would normally indicate some sort of comedy jaunt designed to suck in casino newbies more interested in the aesthetics of the game than what you can win. That's emphatically not the case with the Mega Moolah slot machine.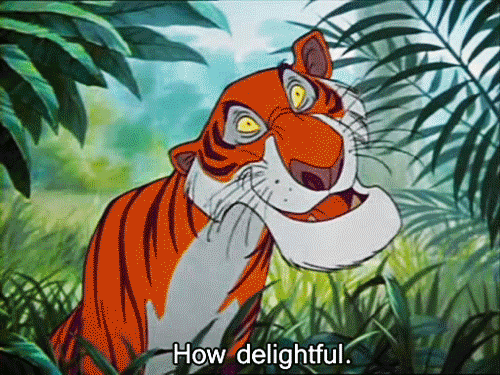 Yes, you can pretty much play without worrying about looking at the instructions too much, and it's simple and effective, but that doesn't mean the game is superficial.
On the contrary, you'll soon be so taken in by the chances of winning prizes that Mega Moolah offers, you'll forget the twee setting and see how thrilling the gameplay is.
Take a look at our Mega Moolah review below to find out why.
How Does Mega Moolah Play?
Straight after the first video of a monkey and a lion in conversation, there's no more messing around, and you're flung into the game itself.
This is a five-reel slot, with the usual 20 paylines, but the makers of this game aren't going for the cheap thrill of gimmicky reel mechanics, preferring to let the progressive Mega Moolah jackpot speak for itself.
The theme, centering around the jungle and plains of Africa, might not be your first prediction when asked what a slot called Mega Moolah looked like, but it is actually something that adds to the enjoyment you get from playing.
The symbols are fully integrated into the reels, the background looks great, albeit in a cartoonish way, and it is, in some ways, inevitable, in any case, that casino slots will try to attract punters who are not experienced players through some kind of a background story.
The lion is the wild, and if you get five in a row, you'll see your money multiplied by 15,000x - not bad for a day's work. Otherwise, you will also find that the buffalo and giraffe are among the potential winning symbols on the reels.
Okay Then, How Do You Win the Progressive Jackpot on Mega Moolah?
The question for which you clicked on this article is one with many answers, but while you might think that casino slots are pure games of chance, where it is impossible to predict what will happen or how much you will win, that's not always true, and there are reasons to be hopeful when playing Mega Moolah, particularly if you are focused on a specific strategy.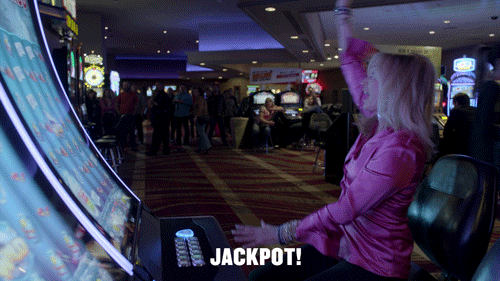 The one thing that is always true is that to get any jackpot, you need to get through to the bonus game, where there is a jackpot wheel.
By spinning this, you have a chance of getting one of either the Mini, Minor, Major, or Mega Jackpots, with the highest being guaranteed at a minimum of 1,000,000 coins.
The reason so many players flock to slot machines with progressive jackpots is very simple: the money keeps going up.
Each time a player does not win the progressive jackpot, it rolls over, so that the amount increases with each non-win until, at some point, someone scoops an amount that can often go into the millions of coins.
How to Win a £13.2 Jackpot with £0.25
This has happened to spectacular effect before now; in 2016, Jon Heywood apparently put down a wager of 0.25 coins, as a speculative punt to see what the Mega Moolah slot machine had to offer, and he got back a heart-stopping amount - 13.2 million coins!
This, obviously, is a particularly huge win, and you shouldn't expect it to be so easy for you to win the progressive jackpot, but it does quite clearly illustrate that it is possible and that this progressive jackpot is not, by any means, a scam.
There is an RTP of 88.12% on the base game of Mega Moolah, and this isn't especially high when you look at other rival casino slots.
Why is it still worth playing? Because you can't tell everything from looking at the RTP. Some high-RTP slots offer a string of smaller prizes to players to keep them coming back, and while this gives us all the rush of adrenaline from knowing that winning is possible - even likely - it isn't always the most constructive use of your time if you're trying to win the major prizes.
A lower-RTP slot like Mega Moolah may not deal out winnings on such a regular basis, but when it does, they're often significant.
How do you go about winning this jackpot? Here are a few tips.
Pick a Reliable Casino
A big thing we would advise you to pay attention to is whether the casino in question has a good track record of paying out or not.
PokerNews' detailed casino reviews can give you an idea of how reliable an operator is, and how quickly it pays you if you win on its games.
One of the best, in our humble opinion, is Videoslots, but there are many other online casinos who are great at customer service, and who offer Mega Moolah in their slate of games.
==> Click here to check out Mega Moolah on VideoSlots
Stick to Your Budget
You must stick to your bankroll when playing any casino slot, but this is especially true with Mega Moolah.
The cash incentives to keep on playing until the bitter end are huge, but casino slots are not just about chasing the wins - they're about doing it in the right way.
If you have 50 coins to spend on casino gaming in a week, or 500, or whatever, be tough with yourself - don't go above this amount.
Remember that with Mega Moolah, you're playing a high-volatility casino slot, and so if you pump in more than your budget, you're being played, rather than playing.
Wager as Much as Possible - Within Your Limits
Mega Moolah increases your chances of winning depending on how much you wager when you play.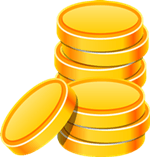 This is a sensible addition to the game's mechanics, as gaming should reward more committed players for their dedication. In this case, there is a maximum bet of 125 coins for every spin of the reels.
Even if you can't afford this (and be honest when deciding if you can or not), our advice would be to make sure you put down as much money as is sensibly possible, and, again when practical to you, push that Bet Max button, as it will at least increase your chance of winning the progressive jackpot.
It may have been won in the past on 0.25 coins, but this was a very rare occasion, and it's far more likely that a larger bet will win.
Finding a trustworthy room to play online poker can be a monumental burden. That's all the more true if you're just looking for a place to play poker for free. We've listed five of the best play-money poker sites to enjoy and help hone your skills.