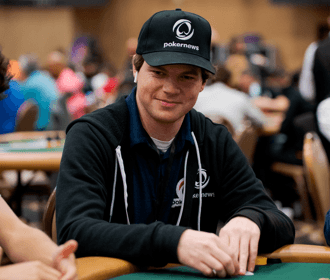 Connor Richards
Editor & Live Reporter U.S.
Connor Richards is a journalist and poker player from Utah who discovered the great game in 2019 after moving home following graduate school. He holds a master's degree in data journalism from Stanford University and a bachelor's degree in communication from the University of Utah.
Connor got his start as a PokerNews live reporter in the online streets before packing up and heading to Las Vegas, Nevada to cover the 2021 World Series of Poker — after a brief stop in Sacramento, California to report on RGPS Thunder Valley. Before that, he spent nearly two years working as a government reporter at a local paper.
When he isn't writing or playing poker, Connor is most likely learning a new song on his bass guitar, reading about post-punk or playing with his beloved pet rats.