Five Reasons You Have to Join in the Fun at PokerStars Play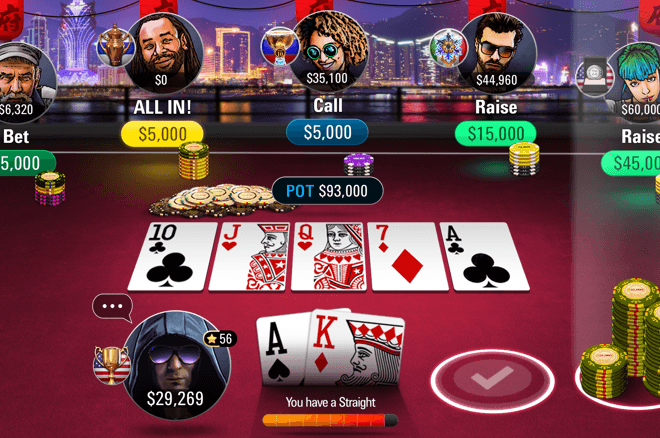 Imagine you could play poker from your smartphone or tablet from almost anywhere on the planet. Imagine having a suite of incredibly exciting slots in the palm of your hand. Now imagine you could enjoy these games for free. Sounds a bit far-fetched doesn't it? Well, it isn't because we have just described the awesome PokerStars Play app.
PokerStars Play has the might of PokerStars behind it, as you would expect with such a name, which means you are guaranteed to enjoy a first-class experience whichever game you play. PokerStars Play is completely free to play – you never need to make a deposit ever – which is one of the app's best features. We've never had so much fun for free ever!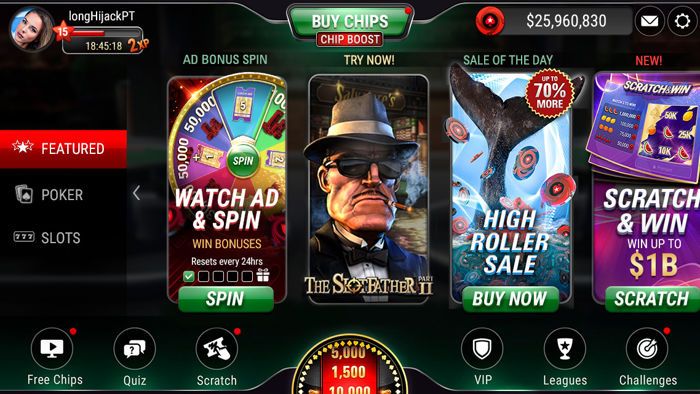 Narrowing down the reasons to join in the fun at PokerStars Play was not an easy task because there are dozens of reasons why. That said, we managed it, and here are five stand-out features of PokerStars Play that should have you clambering for your Android or iOS-powered smartphone or tablet and downloading the free-to-play app.
Play Poker For Free
Playing online poker is free on the PokerStars App but that doesn't mean it is a sub-standard product, far from it. PokerStars has used its wealth of experience to create a fantastic free-to-play online poker product.
Take on opponents from far and wide in No-Limit Hold'em and Pot-Limit Omaha cash games and tournaments. Climb the ranks, move up in stakes, and become the poker star you always wanted to be.
With no real money on the table, you are free to try new strategies and playing styles without worrying that getting stacked will cost you a slice of your hard-earned bankroll. The games are fun but also fiercely fought because everyone wants to be known as the top dog at PokerStars Play.
Perhaps the best feature of the poker games at PokerStars Play is the hands are independently analyzed by Gaming Labs. This means play is 100% fair and just like you are playing poker in the flesh. There are not many free poker games that can boast about this.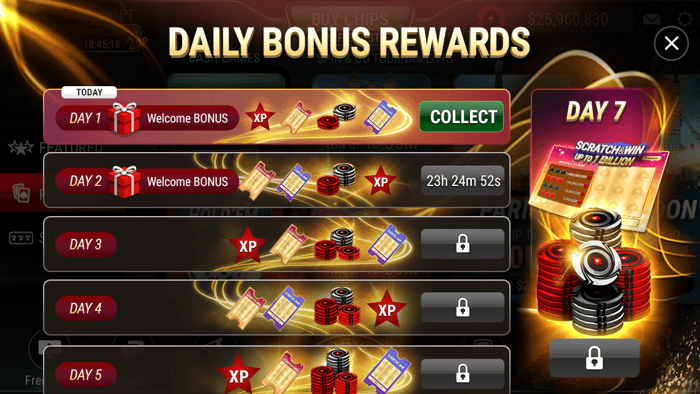 Try Your Luck in Exciting Slots and Casino Games Free of Charge
It isn't only poker that is available at PokerStars Play because the app draws inspiration from the industry-leading PokerStars Casino and makes playing a massive portfolio of slots available to you for free!
Fire up the slots section of the PokerStars Play app and chase some massive jackpots that could see your coins balance almost burst it becomes that full. You unlock more exciting slots the more you play, and because the games are free you can play to your heart's content. It's a win-win situation.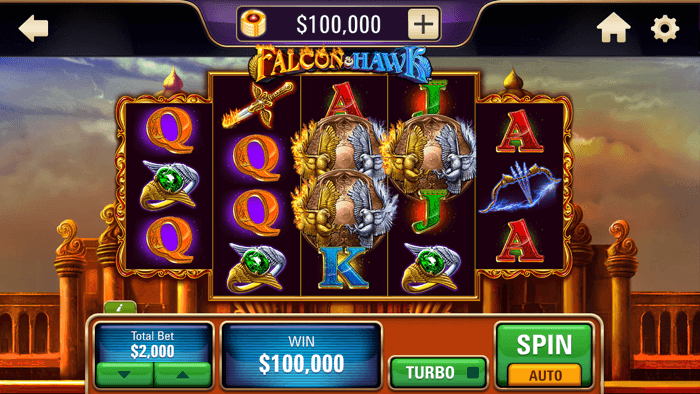 Complete Fun Challenges and Win Free Coins
The brains behind PokerStars Play give their customers, hopefully that means you, daily and weekly challenges that keep things fresh. Check your personalized challenges and hit the free-to-play tables to complete them; PokerStars Play rewards you handsomely if you manage to finish the challenges – expect sacks full of free coins as a reward.
The PokerStars Play challenges add a new dimension to your gaming session and can help you try something new. For example, as a new poker player you may play very few starting hands, but a challenge asks you to win a pot with low suited connectors. Not only do these challenges introduce you to new strategies, they pay out lovely free coins too.
Battle It Out Against Fellow Poker Players in the Weekly Leagues
Although winning prize money is a great feeling, being able to call yourself the best poker player is even better. Ask poker pros what keeps them coming back for more, and money aside, they say the prestige of winning tournaments and being regarded by their peers as being elite players.
This is where the weekly poker leagues come in. The leagues run from 12:00 a.m. on Monday through 11:59 p.m. Sunday and see you earn points based on the coins you win playing the PokerStars Play poker games. Finish high enough in your current league's table and you are promoted to the next highest league. Languish near the bottom, however, and you are demoted to the next lowest where you have to fight to return to your previous lofty heights.
PokerStars Play awards free coins to those competing in the leagues, in addition to special badges that you can display next to your alias so your opponents know you are a true poker star.
Play PokerStars Play From Almost Anywhere on This Incredible Planet
All these amazing PokerStars Play features are all well and good but who do you play against? Almost anyone in the world is the correct answer. You will always play poker against other humans and never in-house bots. Furthermore, because PokerStars Play is not a real money gambling site, it is perfectly legal in most countries, including across the United States and Australia where online poker is restricted for the most part.
Miss playing online poker against your friends and want to see if you still have what it takes to excel in this crazy game? The PokerStars App is most definitely for you.