What is Rush Games?
Without a doubt, one of the best social casino sites in the US & Canada, Rush Games offers an incredible range of free online casino games, live dealer tables, and slots from some of the biggest and best developers in the gaming industry.
Available to players in both regulated & non-regulated gambling states, Social Casinos (sometimes known as Sweepstakes Casinos) have boomed in popularity in recent years as they give casino fans everywhere the chance to join the action for free.

How Does Rush Games Work?
Like most social casinos, Rush Games operates on a sweepstakes model that uses a virtual currency instead of actual cash. Staking with Virtual Credits (VC$) is the only way to enjoy the hundreds of slots & casino games on the Rush Games site, with these credits fulfilling the same function as real money in a regular casino.
Importantly, players must understand that Rush Games does not offer "real money gambling" or an opportunity to win real money or prizes. Rush Games is a play-for-fun, entertainment-purposes-only social casino, and Virtual Credits (VC$) can never be exchanged for cash.
You may have also noticed that Play Points are a feature of Rush Games and can be obtained as part of your casino experience. Read on for further information on Play Points and their functionality on the Rush Games site later in the review.
In the following section, we'll explain how Virtual Credits (VC$) and Play Points work in more detail and how you can play at Rush Games.
What are Virtual Credits on Rush Games?
Virtual Credits (VC$) are the only way that you can play games on Rush Games. Virtual Credits act as the bankroll used to play games on Rush Games by wagering a specific amount of credits (as you would with real money), and in turn, more credits can be won if you hit a big win on a slot or casino game.
For ease, Virtual Credits are displayed as 1 Virtual Credit (VC$) = $1.00, but this is only to provide a familiar experience, as Virtual Credits hold no monetary value.
Please note- Virtual Credits can never be redeemed for cash or other prizes, and you cannot purchase, sell, or exchange Virtual Credits outside of the Rush Games casino site.
How to Get Virtual Credits on Rush Games
As a reward for loyal players, there is a regular 4-hourly bonus that is activated every time you log in to your Rush Games account. This allows you to collect Virtual Credits (VC$) for use on live dealer games, table games, and slots. Moreover, there is an additional special Daily Bonus, which offers the chance to accrue further Virtual Credits (VC$).
If players run out of Virtual Credits (VC$), there is an option to purchase credits from the Rush Games Virtual Credit Store. All credits purchased do not expire, and there are credit packages to suit players of every budget.
What are Play Points on Rush Games Casino?
Play Points are accumulated for every spin of a slot on Rush Games, adding a small percentage of your wager to a Play Points pool.
These points can then be redeemed within the Rush Games Rewards Center for items that generally provide more Virtual Credits (VC$).
Lastly, please be aware that Play Points can never be purchased and can only be obtained as part of your casino play.
What Games and Slots can you Play at Rush Games?
By now, you should have a flavor of how Rush Games works, but let's move onto the bit you've been waiting for; let's talk about games, games, and more games!
Rush Games has one of the most competitive collections of casino games on the social casino market. The site has hundreds of slots, dozens of casino games, and even a live dealer casino - a feature that is incredibly rare for a free-to-play site.
In this section, we'll run through all these sections, letting you know the quality you can expect from Rush Games and helping you to decide what you'll play first.
Play Slots at Rush Games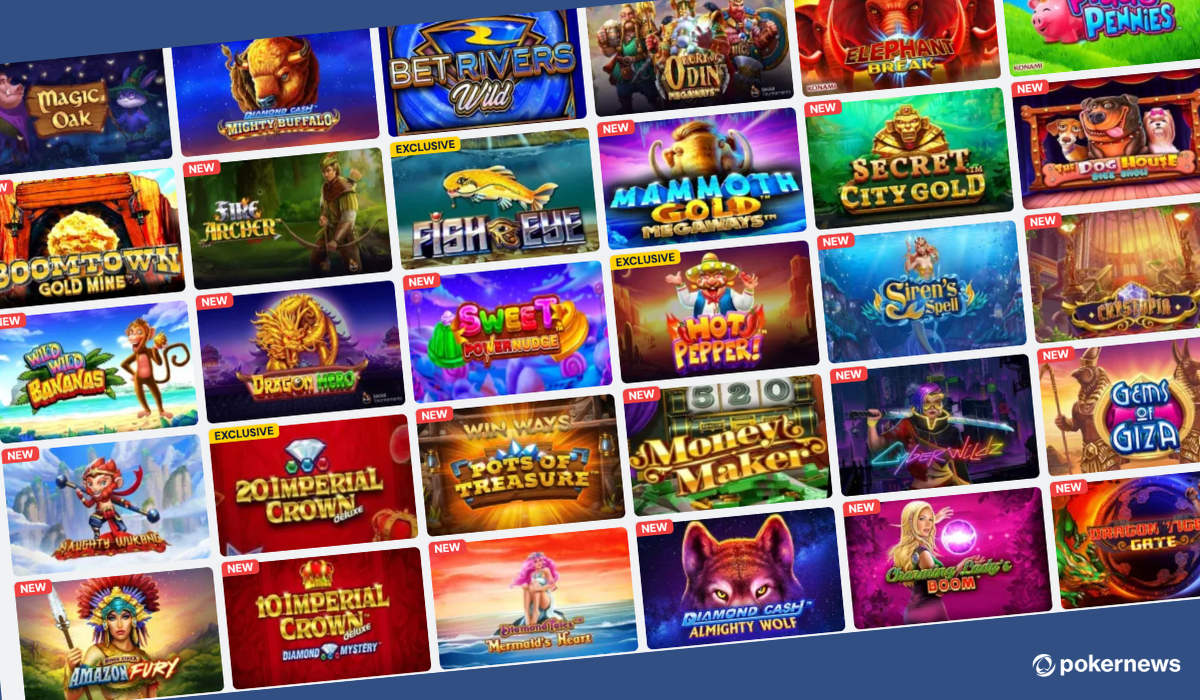 One of the most critical sections at any online casino, free-to-play or otherwise, is the slot games on offer.
And we're pleased to report that you won't be disappointed with the incredible selection at Rush Games. Boasting some of the biggest slots developers in the industry, Rush Games provides slots with hundreds of different slot themes from companies such as Pragmatic Play, NetEnt, and RedTiger Gaming.
A quick glance at the Rush Games site will reveal slots in the following categories:
Hot: the latest and trending slot games.
Slots: the full BetRivers.net slots library.
Pragmatic Play: A dedicated library for Pragmatic Play slot games.
Green Tube:: As above but showcasing Green Tube slots.
Habanero: The best free Habanero slots.
NetEnt: Showcasing the best NetEnt slot games.
Red Tiger: All the Red Tiger free slots offered by BetRivers.net.
With much more besides!
Naturally, with some of the best developers on show, the best games are available, too. Industry stalwarts like Starburst join modern classics like the Megaways series of games, with 5 Lions Megaways & Chilli Heat Megaways both available.
Finally, Rush Games slots offer some of the most incredible return-to-player rates (RTP) of any slot machines around. For example, it is commonplace to see many games with above a 100% payout on site, with some slots reaching up to nearly 300%! These fantastic returns mean players have a great chance to grow their Virtual Credits (VC$) as much as possible.
Table Games at Rush Games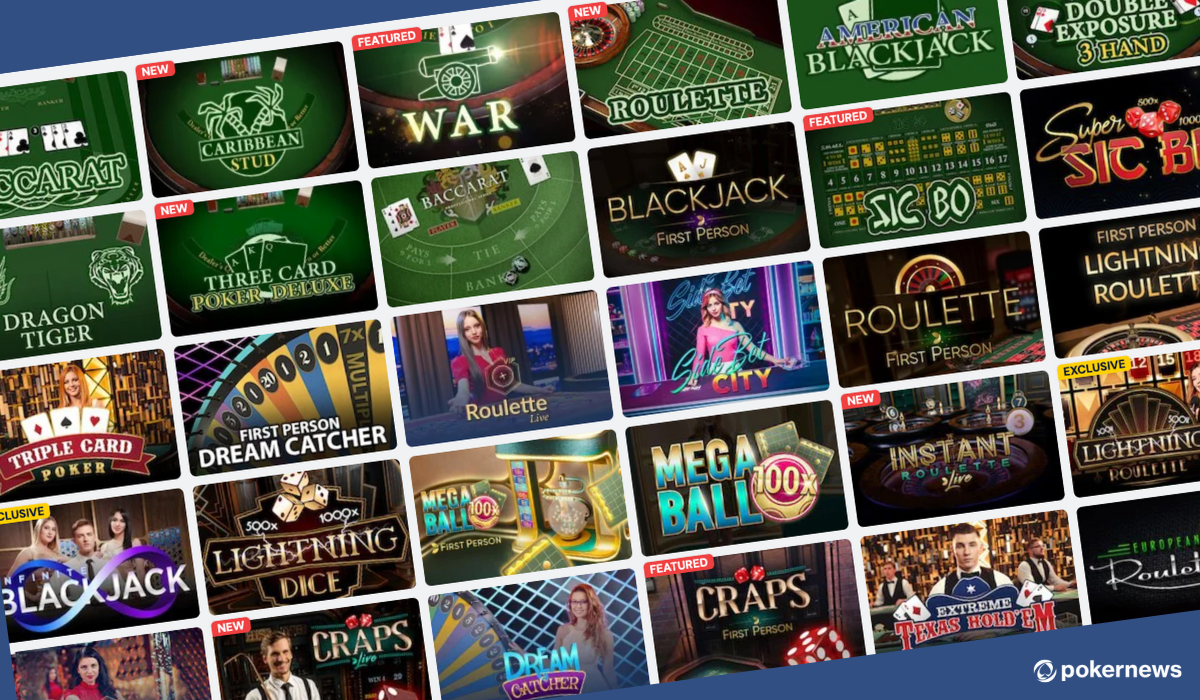 The glamorous casino classics we all recognize from the movies, let's take a look at the table games on offer at Rush Games – from Blackjack to Baccarat & Craps to Poker.
Play Blackjack at Rush Games
A sparkling card game, favorite of the casino floor for centuries, Blackjack players try to make their cards total as close to 21 as possible to beat a dealer.
Well-stocked at Rush Games, blackjack tables include American Blackjack, High Voltage Blackjack, and Single Deck Blackjack. Moreover, at the live dealer tables, players can become fully immersed in First Person Blackjack, an incredible live experience that makes you feel as though you were sat in a real-life casino.
Play Roulette at Rush Games
Another classic game, Roulette, has enthralled and entertained casino players throughout its grand history. A betting game that sees players predict which compartment a ball will land on a spinning wheel, this instantly recognizable casino filler is ready to play at Rush Games.
With online roulette and live roulette both available, players are spoilt for choice with options such as European Roulette, Roulette Live, and Instant Roulette, amongst others.
Play Baccarat at Rush Games
An alluring and sophisticated game, Baccarat is a terrific card game that is a fantastic alternative to Blackjack.
Also played against a banker, Rush Games provides four options for playing Baccarat both in a live dealer format and at online casino tables. As well as standard versions of the game, Lightning Baccarat can also provide excitement for players who prefer their card games to be high-octane and fast-paced.
Play Craps at Rush Games
A real treat to see this game at a social casino, Craps is an incredible dice-based game that works especially well in an online casino format.
With Craps Live and First-Person Craps both available at Rush Casino, players are spoilt for choice with two great options for a game that is rarely available at some real-money casinos, let alone social casinos!
Play Poker at Rush Games
An increasingly common feature of social casino offerings, Rush Casino provides a dozen or so Video Poker and Casino Poker lobbies so its players can enjoy free online poker, too!
A game that combines the excitement of slots with the sophistication of poker paylines, Video Poker is available in varieties such as Jester Poker and Regal Poker to play. Meanwhile, the live poker lobbies have free casino poker games like the Casino' Hold Em – a regular at any casino.
Rush Games Live Dealer
You may have already gathered from our review that we're pretty excited about this feature, and that's the live dealer tables at Rush Games!
With the exception of BetRivers.net (Rush Games' sister site), we've never seen a free-to-play live dealer casino anywhere else, making Rush Games pretty unique.
Traditionally the purview of real money casinos, social casino players at Rush Games can also play Baccarat, Craps, Roulette, Blackjack, and much more with award-winning live dealer tables provided by Evolution Live.
Rush Games Software Review
Alongside the games, it's one of the most important aspects of any online casino experience – how easy is the site to use?
After all, your time is precious, you shouldn't waste it on a site with frustrating slow speeds and an impossible-to-understand setup. In this section of the review, we'll assuage those fears and let you know if the usability, reliability, and appearance of the Rush Games site is up to scratch.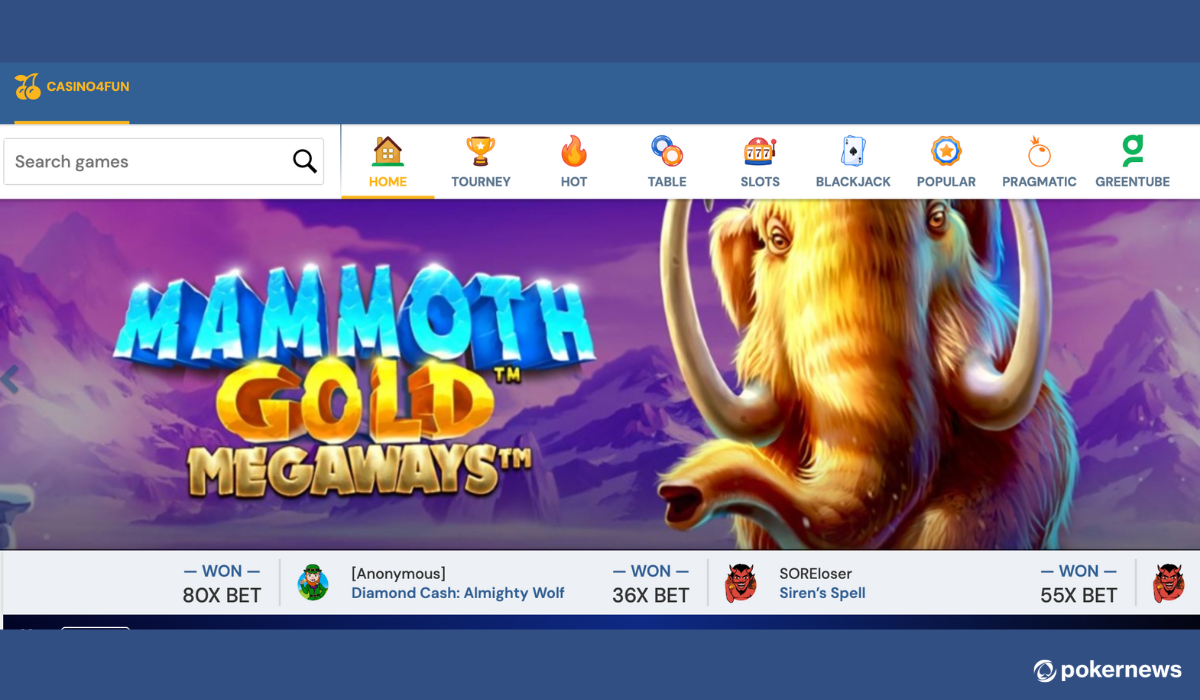 Usability of Rush Games Software
Throughout our period of extensive testing, we found Rush Games to be an easily navigable and highly engaging online social casino.
There is a helpful menu fixed to the top third of the screen that contains all main categories, while the bulk of the homepage is punctuated by attractive and informative slots & casino game tiles.
The site is quick and games run exactly as they should – we'd have no hesitation recommending Rush Games based on its usability.
Reliability of Rush Games Software
Rush Games is a highly reliable site that stands alongside other leading social casino sites for technical capacity.
Games & slots rarely crash, if ever, and the speed of the site remains fast & consistent at all times. Accordingly, we'd expect any issues with reliability to be based on local network performance rather than any issue with the reliability of Rush Games itself.
Look and Appearance of Rush Games Software
With an attractive dark blue theme with yellow trim, Rush Games is easy on the eye and a nice place to spend an hour or two as you enjoy your casino experience.
Easy to understand for everyone, including those with visual impairments, the site is well laid out with good-looking icons and game tiles, making Rush Games a vibrant place to be.
Rush Games Mobile App Review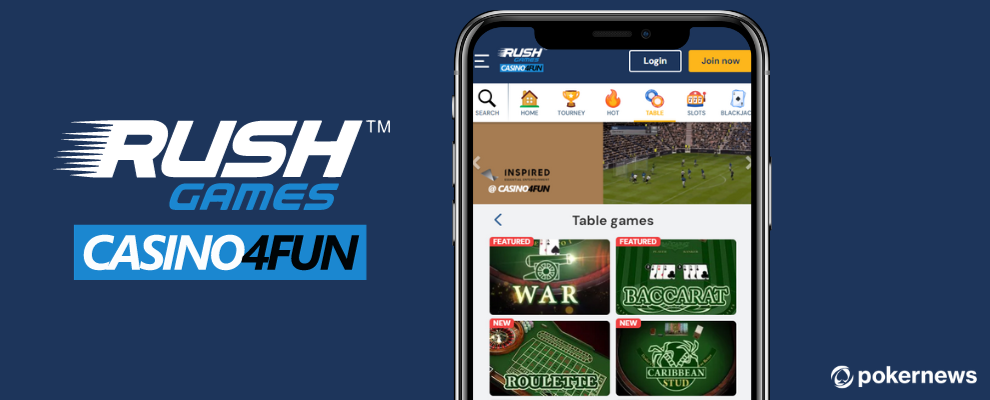 Although there is no dedicated Rush Games app currently available to players, the desktop site is fully optimized for mobile and tablet devices, facilitating play for players on the move.
While it is likely some games may not run as smoothly as on the desktop site, the vast majority of slots and table games we tested worked with no problems on a mobile device.
Rush Games Customer Service
Rush Games is limited in the channels it has for contacting customer service, although there is information on the Help Center of the site that answers multiple questions about games, registration, logging in, and playing with Virtual Credit and Play Points.
| Contact Method | Rush Games |
| --- | --- |
| Contact Email | [email protected] |
| Contact Number | Not available |
| Live Chat Link | Not available |
Rush Games Security
As you'd expect from a well-established brand, Rush Games employs rigorous security methods to ensure the protection of its players' bank information & data.
For more information on the security used by Rush Games, you can contact the support team using the email above.
Rush Games - Redeem and Purchase
Rush Games accepts the vast majority of major payment methods for the purchase of Virtual Credits (VC$). This includes Visa, Discover, American Express, and PayPal. You can also make a transfer through your online banking service.
Play at Rush Games
You've read the review, now check out the most frequently asked questions (FAQs) about Rush Games below...
Rush Games FAQs
Is Rush Games legal in the US?

Yes, Rush Games is totally legal in the US, as well as Canada.
What are the best games that pay well in Rush Games?

The best game will depend on your personal preference; however, there is an incredible selection of slots, card games, and live dealer tables to choose from.

For games that pay well, check out some of the slots on Rush Games that have an RTP of up to 197%!
Is Rush Games and Chumba Casino the same?

No, Chumba Casino is a totally separate social casino, although both Rush Games and Chumba Casino operate using similar models.
How old do you have to be to play Rush Games?

Players at Rush Games must be 21 or above.
How do I redeem my Play Points on Rush Games?

Players can redeem their Play Points in the Rush Games Rewards Center.