Wednesday Night Poker Tournament, $10,000 Guaranteed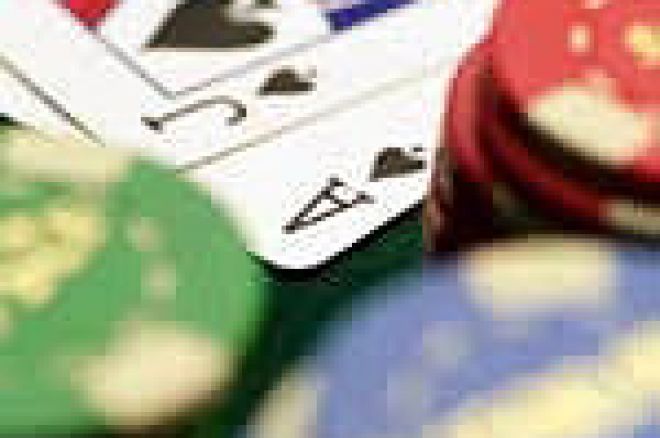 <br>
Every Wednesday Night a $50+$5 tournament is taking place at EmpirePoker.com tournament area with an amazing $10,000 Guaranteed prize pool. <br><br>
Qualifiers are available on Monday, Tuesday and Wednesday with low buy-in of $11+$1 and $5+$1. All you need to do is to enter the tournament lobby, choose the tournament you wish to play in.
<br><br>
<a href=""https://www.pokernews.com/"">Click here</a> to join Qualifiers.
<br><br><br><br><br><br>
And here announcements of the most interesting tournaments on this week:<br>
<br><center>
<table width="450" border="0" cellspacing="1" cellpadding="3" align="center"
bgcolor="#dedede">
<tr>
<td bgcolor="#F0F0F0">PartyPoker.com:<br>
WPT Super Satellite - $300 + $25 <br>No Limit Hold'em <br>
Tuesday (9 PM ET). $300 + $25<br>
<a href=""https://www.pokernews.com/party-poker/"">Click here</a> to join.</td>
<td bgcolor="#F0F0F0">PacificPoker.com:<br>
888 Poker Relay Race Fourth Leg<br>
February 18th, 2004; 00:00 - 23:59 PPT<br>
<a href=""https://www.pokernews.com/888-poker/"">Click here</a> to join.</td>
</tr>
<tr>
<td bgcolor="#FFFFFF">UltimateBet.com:<br>
WPT Championship at the Bellagio Super Satellite <br>
Fridays 8:30PM $100+9 <br>
<a href=""https://www.pokernews.com/"">Click here</a> to join.</td>
<td bgcolor="#FFFFFF">PlanetPoker.com:<br>
Hold'em $40 Buy In <br>
Friday 11 PM <br>
<a href=""https://www.pokernews.com/en/2url.goto/13"">Click here</a> to join.</td>
</tr>
</table></center>