EPT Schedule Announced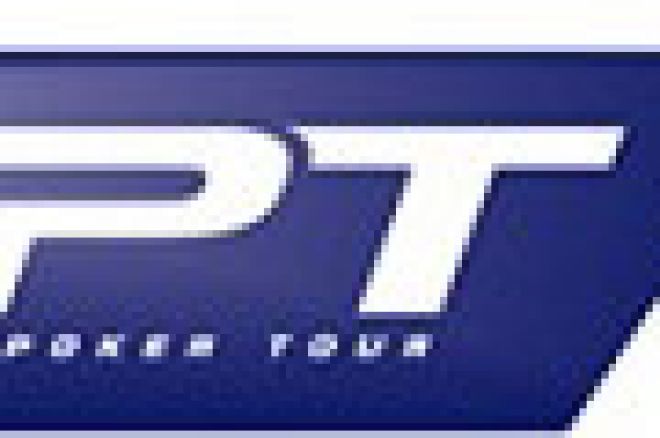 The first season of the European Poker Tour (EPT), sponsored by PokerStars - host of the world's largest online tournaments, will include events in Barcelona, London, Paris, Vienna and Dublin. The Grand Final event will be held March 15-19, 2005 in Monte Carlo Casino in Monaco. Prize money is expected to be more than EUR 2 million for the final event alone, with more than EUR 1 million going to the winner.
"Finally, Europe will host a premier poker tour. The EPT is the first pan-European poker tournament series," said John Duthie, executive producer of the PokerStars European Poker Tour and the holder of a Ladbrokes Poker Million title. "All across Europe, from casinos to online sites like PokerStars, interest in poker is booming, so it's only natural to provide a circuit for the serious European poker player."
Each event will be televised in 2005 as a 90-minute program. Winners of the preliminary events will win prize packages worth EUR 15,000, including entry into the finals at the Hermitage Hotel in Casino Square, Monte Carlo.
The final event in Monte Carlo will include 10 finalists and runners-up selected from the EPT preliminary events. These players will then compete for the title of EPT Series 1 Grand Champion.
Players from all over the world will also have the opportunity to play in the Grand Final event. Online satellite tournaments for the Grand Final event in Monaco will be played on PokerStars.com, and winners of these satellite events will receive the same prize package as winners of the individual live events on the tour.
"Our affiliation with the EPT proves that PokerStars truly is the global site where poker players become champions," said Nolan Dalla, director of communications for PokerStars. "This year's EPT champion will join an illustrious list of PokerStars champions. These include World Series of Poker champs Greg Raymer and Chris Moneymaker, both of whom qualified for the World Series of Poker on PokerStars, and Edgar Skjervold, who won this year's PokerStars' World Championship of Online Poker, the largest online poker tournament in the world."
For more information, visit www.europeanpokertour.com.