Aussie Millions expected to attract record field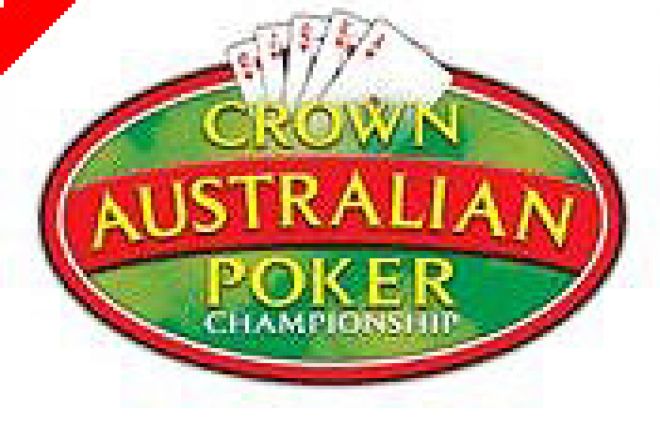 The Crown Casino Australia Poker Championships is expected to attract a big turn out this year.
The Aussie Millions is already underway in Melbourne with several fringe events already completed. The Crown Casino is hosting this years event which runs for 14 days, covering 15 different tournaments, including satellites for this years main event, the A$10,000+A$300 No-Limit Holdem tournament and on the final day, satellites to next year's main event.
Big names from the world of poker have travelled down under to try and grab some Aussie dollars and so far the English are coming out on top, with two fine victories in the opening events for Richard Ashby in the A$200 No-Limit Holdem tournament and 'Mad' Marty Wilson in the A$500 Pot Limit Omaha rebuy tournament.
The main event takes place on Tuesday 18th January and is scheduled to run for two days to complete on Thursday 20th.
Other tournaments from this event include:
Thursday 13th Jan at 12.30 pm A$1,500 + 100 Limit Omaha Hi/Lo
Friday 14th - Sunday 16th Jan at 12.30 pm A$1,500 + 100 WPP World Speed Poker Championship - Limit Holdem
Saturday 15th - Sunday 16th Jan at 12.30 pm A$5,000 + 200 Heads Up No Limit Holdem
Saturday 15th Jan at 2.15 pm A$500 + 50 Tag Team Limit Holdem $550 per team
Monday 17th Jan at 12.30 pm A$1,080 Supershot Satellite Main Event
Monday 17th Jan at 12.30 pm A$5,000 + 200 Australian Manila Championship
Monday 17th Jan at 12.30 pm A$200 Super Satellite - Main Event