LA Poker Classic - Event Four - $300 Rebuy NLHE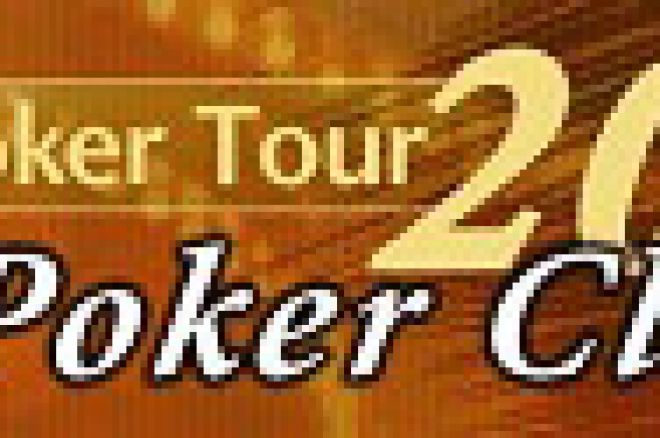 Rebuy tournaments are a unique beast in the poker world. Players employ many different strategies in these events. Some plan to rebuy multiple times, pushing the edges with hands that most players would throw away in the hopes of getting a stack early, and bullying from there. Other players plan their rebuys out in advance, and if they don't have a stack when they have used their planned rebuys up, they simply play out as long as they can, and hope to get lucky. Still, many novice players, unfamiliar with the unique mindset a rebuy tournament requires, simply buy in once, and hope to get lucky, despite often being significantly outchipped from the start.
The $300 Rebuy NLHE event at Commerce brought plenty of all of the above type of players. In the first half hour alone, I never heard it go more than about 30 seconds without someone yelling "REBUY!". With nearly ninety tables in play, that shouldn't be surprising. The Commerce Casino brought in extra staff to handle what they knew would be a fast, and furious start to this event. (It should be noted at this point that Tournament Director Cheri Dokken, and her staff have done a wonderful job thus far – you try keeping a room of 1,000 poker players happy). Harried event staff hustled from table to table, frantically trying to keep the action moving along as smoothly as possible.
At the end of the rebuy period, the tournament went from a frenzied feel to the feel of, well, just a really big poker tournament. At the end of the rebuy period, there were still nearly 70 tables in play (in fact, a whopping 459 players took the add-on at the end of the rebuy period). All of this frenetic action resulted in a total prize pool of $667,000 – repeat - $667,000 for a $300 entry tournament. All in all, you had 883 entries, and nearly 1,500 rebuys, and add ons.
Notables in the field included Amir Vahedi, Lakers owner Dr. Jerry Buss, "Miami" John Cernuto, David "The Dragon" Pham, Chris Hinchcliffe, Charlie "Daddy Warbucks" Shoten, and defending champion Sirous Baghchehsaraie. Unfortunately for all these great players, none of them could hack and slash their way through the massive field to get to the final table. The final table for this event does not read like a Who's who of poker, rather, just a who(???) will suffice. The final table should be interesting tonight, as it is fair to assume that nearly all of these players have never played for this kind of money. With first prize being right around $240,000, its also fair to assume there will be some seriously nervous people. Here are the final table participants, with chip counts.
Final Table – Event #4 - $300 NLHE w/Rebuys
Bahman Sabahi 245,000 in chips
Raymond Davis 177,000
Patrick McLaughlin 126,000
Mike Lee 124,000
Gary Vick 121,000
Dani Pourat 93,000
Freddy Twin 82,000
Minh Luu 73,000
Gabriel Hailu 55,000
Brett Ehart 52,000