Poker's "Battle of the Sexes" coming to your TV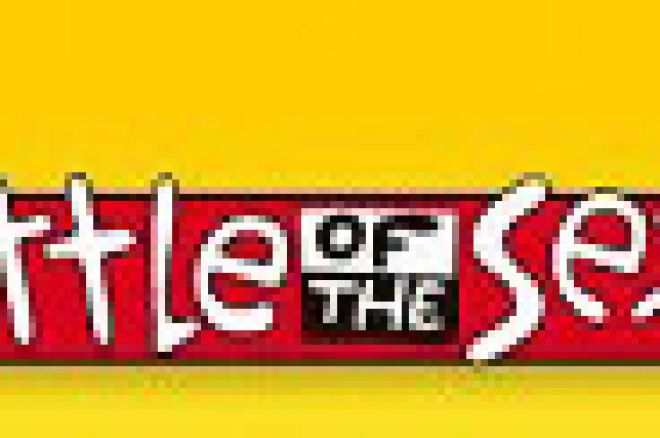 GSN is about to try to settle the question of which gender plays better poker. GSN's "Poker Royale: Battle of the Sexes" is set to air Friday January 21st, at 9:00pm ET. This night will kick off GSN's new "Casino Night Friday" series, where all Friday night programming will be gaming based.
Radio talk show hosts Tom Leykis, and Kennedy will no doubt provide some verbal spark, and some tension as they provide commentary. The banter should be fast and furious as both Leykis, and Kennedy have reputations for fiercely defending their genders. Also on board to provide expert commentary, and keep the two radio personalities from coming to blows is Omaha specialist, and WSOP bracelet holder Robert Williamson III.
Some of poker's elite will tangle in this no limit hold em battle. Players on the men's side include 2004 World Champ Greg Raymer, 2003 World Champ Chris Moneymaker, five time bracelet winner Layne Flack, as well as top players Antonio Esfandiari, Paul Wolfe, and Amir Vahedi. The women represent skill and beauty with Jennifer Harman, Kathy Liebert, Evelyn Ng, Clonie Gowan, Kristie Gazes, and Karina Jett all teaming up to try and beat the mens team. Each participant will be miked, and table banter will be one of the key focuses of the program.
GSN Vice President Ian Valentine comments. "Poker Royale: Battle of the Sexes is entertaining and engaging for players of every skill level. There's a real ongoing debate in the poker world as to whether the women are as good as the men. We sit our viewers right at the table to watch the play and hear the banter."
The champion of each episode will receive $10,000 and six points, the runner up gets five points, third place receives four points, and so on. At the end of the sixth episode, the top three point winners from each sex face off in a final table where the winner gets $100,000 individually, and $30,000 for each member of the men's or women's team.