Lederer and Lindgren get a New Sponsor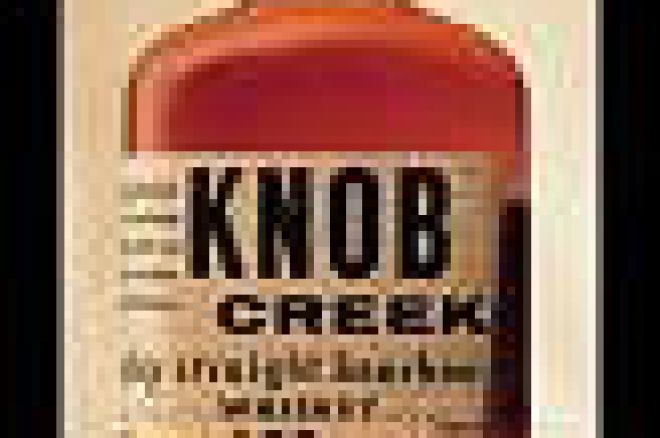 Top professional players Erick Lindgren, and Howard "The Professor" Lederer have signed a sponsorship deal with Knob Creek, a top selling brand of Bourbon.
The one-year deal will see Lindgren and Lederer endorsing Knob Creek at World Poker Tour, and World Series events.
"This is an important sponsorship for Erick and me, as well as for the whole sport of poker," says Lederer, "Having a well-known brand like Knob Creek endorse us adds credibility to our growing sport. I believe Texas Hold 'Em Poker and Knob Creek Bourbon make a winning pair."
This sponsorship marks yet another milestone in the growth and acceptance of poker into the mainstream. This is the first major endorsement from a mainstream company of poker players, and hopefully will be the first of many of these types of deals.
In addition to launching this sponsorship, Knob Creek (part of the Jim Beam family of brands) is launching something called the "Drink Smart, Play Smart" program, which encourages both responsible drinking, and responsible gaming.
"When Knob Creek asked me to represent them, I was very enthusiastic. It's a terrific opportunity to leverage our sport in the national arena." Says Lindgren
Still, this endorsement does raise an interesting point. Both Lederer, and Lindgren are part of Team Full Tilt, and integral part of Full Tilt's marketing push. The way the announcement is written, it appears that both players will continue to represent Full Tilt in events other than WPT, or WSOP events. The deal is interesting also in the sense that neither player will be able to wear a Knob Creek logo should they make the final table of a WPT event (unless the rules are changed).
Still, for those of us who root for the game of poker this should be a cause for celebration, and not speculation. Let this sponsorship be the guide for corporations all over the US who see the appeal, and value in deals like this, but are gun shy to enter into agreements for fear of the reaction of conservatives in this country, not to mention their own shareholders.
Please visit our online poker room directory to see the best bonuses on the web!