Annie Duke Poker Show Goes Bust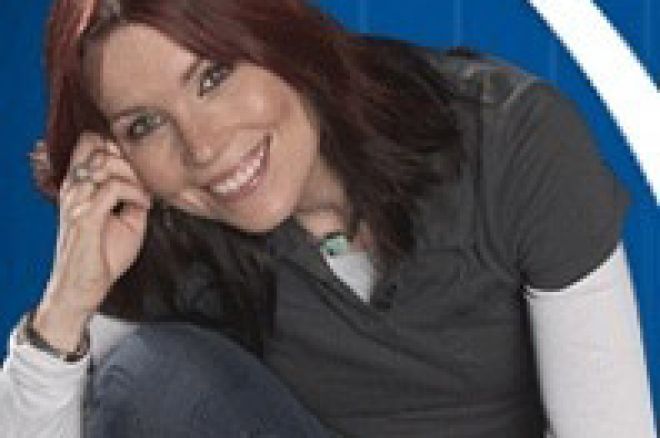 Annie Duke is finding out that the business end of television may be as competitive and cutthroat as any poker game she's ever encountered. Excitement in the poker and television world has been building due to a new comedy that was being considered by NBC. Loosely based on Annie's true life story, "All-In" was expected to merge the gap between the massive primetime audience of NBC with overall poker awareness and popularity. Mrs. Alison Graham, Annie's publicist from Much and House Public Relations, recently informed pokernews.com that "Sadly, it was not picked up."
When Lisa Kudrow (played Phoebe on Friends) and Kudrow's production company sought out Annie in February of 2004 to develop a pilot, a show proposal was quickly in the works. Somewhat like Annie's life, the lead character of this sitcom, called All-In, was to be a stressed mother of several kids who pays the bills through playing poker. Unlike Annie's real life, though, a showgirl sister replaced her brother Howard Lederer to spice things up (hmm, interesting trade), and Annie's character was slated to live with her parents! Annie chuckled while she pointed out, "It is a family based show. It is not a poker show. And the premise is LOOSELY based on my life. I don't live with my dad or have a showgirl sister!"
Hopes grew to an even higher level when a huge Hollywood star agreed to play the lead role. "The network really wanted to have a big name," Annie explained. "We all really, really wanted Janeane Garofalo badly. She really fit my vibe really well. We ended up getting her." Despite the full year of effort from so many involved, including some big-name Hollywood producers and writers, it seems that "All-In" is all-out. After the pilot was shot and tested, the network chose to not order more episodes for a series.
Annie plays at Ultimate Bet and thinks you should too.