Authorities Shut Down Hellmuth Charity Poker Tourney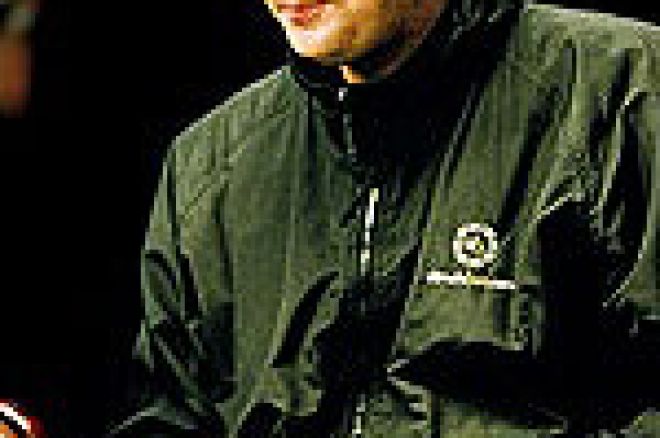 Local, county and state officials have decided that Texas is no place for Hold 'Em, even if it is for a charitable cause.
As reported here earlier, Phil Hellmuth was to host the Phil Hellmuth Poker Challenge on May 21st in Houston, TX. Anywhere from 600 to 1000 players were expected to attend the one hour seminar with Phil and, from their contribution of $500, battle for seats to the Main Event at this year's World Series. People could pay $100 just to be able to attend the day's events (without playing in the tournament), and the benefit was to help the Houston chapter of the Susan G. Komen Breast Cancer Foundation, with all proceeds going towards that cause.
According to alert PokerNews reader "paboid" (and much thanks for your message alerting us), the event has been canceled. "paboid" mentions a website that is currently accepting signatures for a petition, houstonpokerchallenge.com. I looked a little deeper and was able to talk Tuesday afternoon to the organization putting on the tournament, Vegas style.com, and learn some more about what fell through in the event.
"It looks like we have been shut down," said Chuck Frierson who, along with Dale Hunsucker, were the local organizers for the event. "Players who have pre-registered will be receiving a full refund."
"It started to unravel last week," Frierson told me. "It seems a person from an anti-gambling organization in Colorado heard about this event and contacted the Harris County Sheriffs Department regarding its legality. We were looking to hold the event at Reliant Park, which is part of the Reliant Stadium grounds that are overseen by the county. Reliant Park gave us a great area to present the tournament and the expected crowd that would be there for the festivities."
"Once this happened, then the District Attorney and other law enforcement organizations began to question everything," Frierson continued. "We were very cooperative towards making sure that everything was in line as far as the legal angles were concerned, but apparently that wasn't good enough. Reliant Park wanted us to sign a paper, which they hadn't asked us to do previously. It was apparent that something was going wrong with it."
"It's very sad, because we have run these type of events in the past without an issue. Recently, we raised $105,000 for the Muscular Dystrophy Association. The $105,000 was after any expenses we had. It was a great tournament for a great cause and we thought this one was going to be bigger."
"We were expecting about 600 people," lamented Frierson. "With that number, it was conceivable that we could have raised around $250,000 for breast cancer research. If we had 1000," Frierson paused, "it could have been $350, maybe $400,000...The charity is the one who is hurt the most, with the players who wanted to participate being hurt as well."
"I'm also a little angry with Reliant Park," continued Frierson. "It seems that anyone who was calling them last week regarding the event was being told that it was canceled. They overstepped their boundaries tremendously by doing that!"
It is unbelievable that, in the home of the most popular form of poker, one person from an out-of-state organization can cause such a charitable cause to be shut down. It shows a lack of spine in every level of state and local government, as well as law enforcement, that such a great cause cannot be benefited by a simple poker tournament, featuring one of the great players in the game.
Frierson did state that VegasStyle is trying to put on the tournament, but instead of holding it in a government owned facility, will attempt to have it in a private locale. The prizes for the tournament make it very time-restrictive, but beyond someone not going to a poker tournament it is even sadder that the Komen Foundation in Houston will miss out on what would have been a very beneficial charitable act from the game of poker...at least for right now.
"Golf does this with every event they have...why can't poker do the same thing?" asked Frierson.
To sign the petition regarding this unfortunate change in circumstance, please visit houstonpokerchallenge.com.
Please visit our online poker room directory to see the best bonuses on the web!