Big Time Poker: A $50,000 sit n' go?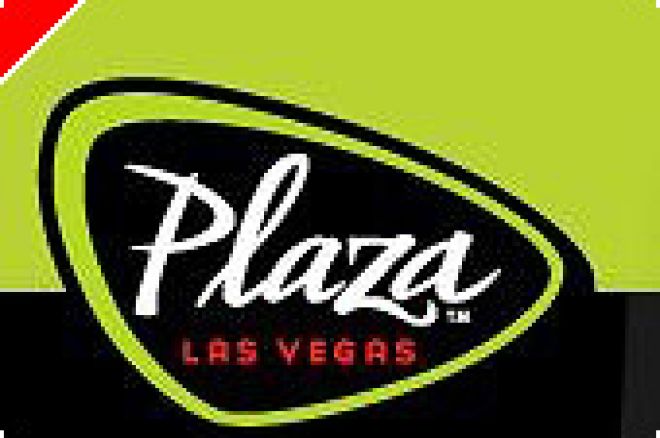 When I heard about three or four months ago that the Plaza was going to be offering a $50,000 buy in event as part of their "World Poker Classic" series of tournaments, I was a little skeptical. Would anyone in downtown LV have $50k to put into a poker tournament?
So, every time I have been in Vegas over the last few months, I would go to the Plaza (I usually stay downtown; it makes me nostalgic for my youth), and ask them "How is that $50k event coming along? Is it going to happen?" I was always assured that the tournament was a go, and that there would be a $50,000 No Limit Hold Em Tournament on May 16th.
I was in Las Vegas for the WPT Championship about three weeks ago, and went and asked the same question, and was given the same answer, despite there only being one name on the big board where they were going to list the entries. Some fellow named 'Bob' had plunked down his $50k, and was on the board.
As it turns out, they pulled it off, and The Plaza World Challenge $50,000 No Limit Hold Em Tournament went off, albeit one day later than imagined. On Tuesday, eleven brave souls put their $50,000 where their mouths were, and sat down to play what amounted to a $50,000 single table tournament, winner take all. All the players consented to play 11 handed, and play 11 handed they did.
The only names I recognized (sorry, I don't know everyone) were Randy Lewis, and former WSOP bracelet winner Vince Burgio. One woman was in the field, and her name was Tammy Bright.
The play went well into the night, and at the end of the day, it was Randy Lewis, who outlasted the other 10 at the biggest sit n go in history, and walked out with a cool $550,000 for his efforts. It should be noted that the Plaza took no juice from the buy ins, and did everything they could to make this event come off without a hitch.
The buy ins are getting bigger, and bigger in tournament poker these days, but I don't know if we are ever going to see many $50,000 and up buy in events unless they have a major television presence, or some huge cachet attached to the event.
But, despite my, and some others skepticism, the Plaza did pull this $50,000 buy in tournament off, and boy is Randy Lewis happy they did.
Editors Note: Want to play in the biggest sit n' go tournaments online? Party Poker has them