Going Off To Camp, Part One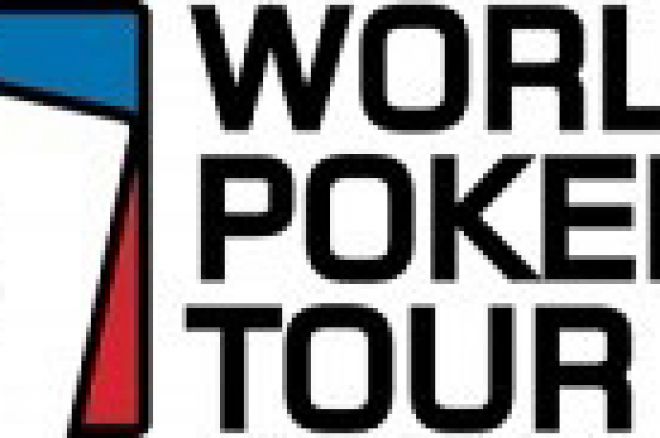 What do you get when you bring in one of the most recognizable players in the game, add a person who has seen the entirety of the history of the World Poker Tour, mix them with four dozen poker players that are sponges for information and give them two days in a casino? It is a fantastic and educational mix called the World Poker Tour Boot Camp, conducted April 30-May 1 at the Seminole Hard Rock Hotel & Casino in Hollywood, FL!
The WPT Boot Camp is the brainchild of Steve Berman and Ron Rubens, whose goal was to give something to players to improve their game. "What we try to do is bring the knowledge of some of the greatest minds in the game to the player whose goal is to become a better player," Steve said to me before things got started early on a Saturday morning. "By using some of the best professionals in the game as well as the background and tools from the WPT, we think we are doing that."
When I asked him what set the WPT Boot Camp apart from other camps that are offered, Steve quickly fired back his response. "I think one thing that makes up special is that we limit the size of the camps. Some of the others have two, three hundred participants. My experience in corporate America told me that no one learns much when you are sitting in a large conference room or hall, listening to people drone on and on about things. By keeping classes small, there is an intimacy to it. You can concentrate on what the instructors are saying and you don't get bored."
"Alex (Outhred) and Clonie (Gowen) are great instructors for us to have for this event. Alex has seen every final table at a WPT tournament, so he brings an extensive knowledge of top-level tournament poker. Clonie is one of the best professional players out there, as are our other course instructors at the different sites (the other instructors are Mike Sexton, Ron Rose, Linda Johnson, Scott Fischman and Vince Van Patten). When you add in the intensity of the courseware, the labs and the tournaments that we play, a student at the Boot Camp is definitely on the fast track to the final table!"
For anyone who has wondered if such an experience would be good for them, the answer would be a resounding "YES!" The course starts bright and early at eight in the morning on Saturday, with breakfast provided for the campers and the counselors. Everyone gets together to talk about anything, be it poker or themselves. After this fueling session, it's off to the tables to start learning more about the game of poker!
One of the most interesting moments came at this beginning time when Alex (called "The Insider" because of his absolute knowledge of the WPT Final Tables) and Clonie asked, "What is your purpose in poker?" Many of us mumbled out differing responses from "enjoying myself" to "making money" to "beating the other player". Alex then gave the response as Clonie nodded in agreement: "Your purpose in the game of poker should be to make the correct decision! With that, everything else you said will come along with it." This was a pretty startling revelation for all of us campers and really started the course out on the right foot.
The beginning of the course is a basic overview of the game. While more advanced players might find something like this boring, you would be amiss not to pay attention and take notes even during this phase of the Camp. "Even the best professionals have to sometimes go back to the basics, especially when in a downswing," Clonie was quick to emphasize during this phase of the classes, and Alex vehemently agreed. "If you don't have the basics, then you have nothing to build upon," he stated.
The gears really change after this beginning. There are intense labs that are conducted, which put some of the philosophies that are taught into physical reality for the players. They actually sit at a poker table, against other campers, and play out hands which, in some cases, are drawn directly from final tables of WPT championship events. There is emphasis placed early on many aspects of the game, from knowing your own style of play to recognizing that of your opponents.
Mathematics played a part in the camp as everyone learned the basics of poker math, such as calculating outs, pot odds and other matters. "This is important because, if you don't know what your chances are, then you do not have the knowledge of whether it is correct to bet or call in certain situations," Alex stated. Clonie added in, "You will avoid many things if you know where you are math-wise and, by knowing this, will be able to make the correct decision."
Other aspects looked at throughout the two day camp were the "little things" that many do not examine. There is a tremendous emphasis placed on putting opponents on a hand, something that many players don't even look at. Bluffing, staying away from traps, and controlling information that you give other players through talking at or away from the table were just a few of the things that were examined in great detail.
The courseware is wrapped up through a solid look at tournament play and an overview of online play. These were advanced principles that were looked at, as they gave a great strategy overview and also examined what reactions a player should have after suffering that inevitable "bad beat" that everyone has at one point or another in a tournament.
What was a great part of the camp was the actual practice and execution of this glut of information during the sit-and-go tournaments and the main camp tournament that everyone participated in. Our group was excellent (OK, I'm biased!) when it came to executing the philosophies that we had been given and everyone, whether they won or lost, came away from these events with more knowledge than what they had when they started.
It did not seem that two days had gone so quickly! Late in the afternoon on Sunday, we were all brought together for final photos, last discussions with the instructors and final goodbyes and exchanges of e-mail addresses between the campers (believe me, I made some great acquaintances there who will be great people to be able to discuss the game with!). In many ways, as we all lingered around, no one wanted it to end.
I saw the founders of the Boot Camp, Steve Berman and Ron Rubens, packing up equipment and I approached them to thank them for putting this together. "As long as you learned things here that improve your game, that is the goal," Steve smiled and said. Indeed, it was one of the things that Clonie and Alex emphasized throughout the two days is that, in reality and whether a professional or someone who wants to be, we are all students and constantly learning in the game. "We are thinking about having a larger camp, but it will only be 100 people max and we will have four instructors instead of two, so the ratios will still be the same and we can keep the intimacy that we have here."
For someone who is considering going to a poker camp (and there are many out there), you should be at the WPT Boot Camp! While I am sure that there may be an overlap as far as information goes, the small size of students attending the course, the excellent material provided from the WPT and, without a doubt, the knowledge and experience provided by Clonie Gowen and Alex Outhred was an indispensable part of the experience. I walked away from the Hard Rock on Sunday night with a newfound confidence in my game. When they say it is "the fast track to the final table", the WPT Boot Camp is telling it like it is!
For more information on where the WPT Boot Camp heads in the future, be sure to check out the website at wptbootcamp.com.
Please visit our online poker room directory to see the best bonuses on the web!