Bet on Poker? Bodog takes bets on the 2005 WSOP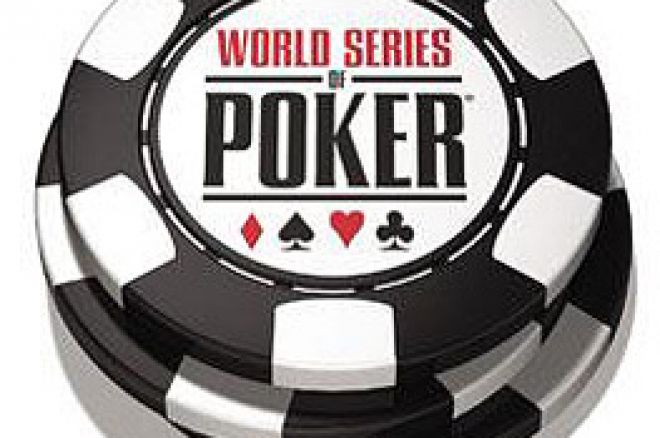 In response to high demand, Bodog.com has begun giving odds and taking wagering action on World Series Of Poker Main Event players. It was only a matter of time before a gaming site began taking bets on who will become the next poker mega-star and Bodog has pounced on the opportunity.
According to Calvin Ayre, founder and CEO of Bodog, there has been heavy interest in this type of betting. "With the incredible growth of poker, our players have been clamoring for wagers on the WSOP. It really brings together our two strengths—event wagering and poker."
Bodog is taking big steps to make a name for itself during the WSOP. The site will be well-represented at the Main Event, having paid for a group of 70 players to play in the event, appropriately naming them Team Bodog.
In addition to taking action on the WSOP and entering its team of players, Bodog will also be hosting the Bodog.com Poker & Sports Marketing Conference in Las Vegas on July 6 and 7. The conference should be one of the highlights of the WSOP with an all-star line up of guest speakers such as baseball star Reggie Jackson, former Chicago Bear's coach, Mike Ditka, WSOP tournament director Matt Savage, and the 2004 WSOP Player of the Year Daniel Negreanu. The conference will reach its climax in an exciting final celebration at the Rain nightclub.
Bodog's decision to take action on player's success in the Main Event and on head-to-head matches, is a great commentary on what is happening to the poker world. Because of poker's recent enormous growth, Bodog has taken this step in to capitalize on the insatiable demand of the WSOP fans.
The lines for the players read like a who's who in poker and gives an interesting look at how the gambling community ranks today's players. Phil Ivey and Daniel Negreanu have been given the best chances of winning the biggest pay out in tournament history, with odds at 200 to 1. The faith in these two players is very high considering the enormous field in this year's event.
Seven-time World Champion, Phil Helmuth, WPT superstar Gus Hanson, Chris "Jesus" Ferguson, and the Professor, Howard Lederer are close on Ivey and Negreanu's heals coming off at 225 to 1.
Other top players given pretty good odds to win the tournament are Doyle Brunson at 250 to 1, last year's champion Greg Raymer at 325 to 1, and the reigning poker queen, Annie Duke at 350 to 1.
Bodog is even giving odds on several movie stars. Fellow Rounders stars, Matt Damon and Ed Norton come in at 800 to 1, which ironically is the same odds for 2003 Main Event champion Chris Moneymaker.
The more tournament-seasoned film stars are predicted to do even better. Spiderman's Tobey Maguire is coming off at 750 to 1 along with poker names such as David Sklansky, Toto Leonidas, and Joe Awada. The best odds for a film star go to 2004 California State Poker Champ and Daredevil star, Ben Affleck at 625 to 1.
Bodog's wagering part of its site is not only giving odds on which poker player will win the WSOP Main Event, but is also giving odds on a variety of interesting head-to-head matches. All wagers will have action and there will be no parlays. Official results will be given by Cardplayer.com.
Several matches have been put together to take advantage of past and present publicity from the players involved. Unless you've been living under a worn out deck of cards, you know about the Wynn matches between Daniel Negreanu and Barry Greenstein. Now you can put money on who will finish higher in the WSOP.
Other matches of interest feature battling World Champions, Phil Helmuth and Johnny Chan, former "Crew" member, Brett "Gank" Jungblutt and now friend-turned rival, Crew member Dutch Boyd, and a rarity in the sports world, a brother and sister match-up featuring Annie Duke and Howard Lederer.
No matter who your favorite player is, the odds are that Bodog has a line for them and they are waiting to help you place your wager.
Ed Note: Why bet on other poker players when you can bet on yourself at Party Poker?