Poker Stars makes a move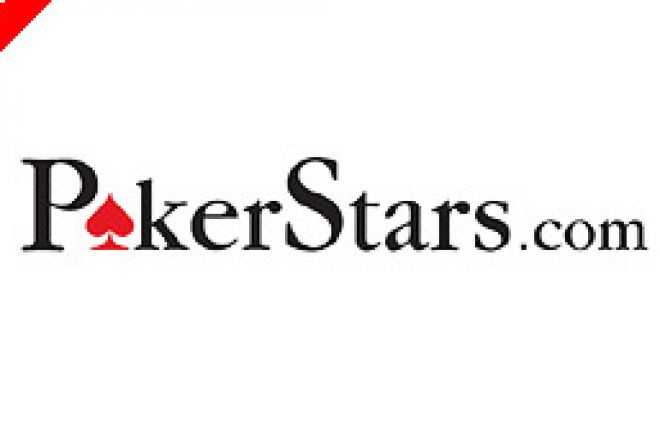 The laws regarding poker and online gambling are murky at best, especially when you try to understand the U.S. policy toward foreign casinos. Lawyers say that federal law prohibits online gambling, but many of the online sites sit outside the U.S. jurisdiction and the laws simply can not be enforced.
U.S. law also prohibits American companies from being involved with online gambling sites. The U.S. government has made several attempts to stop interactive online sites by taking legal actions against several prominent U.S. companies and media outlets, such as Google and Esquire magazine.
The government's attempt to clamp down on online gambling seems to be failing. Americans place more annual online bets than people in any other country in the world. According to a January New York Time's article, some $7.6 billion is lost in wagering over the internet, with U.S. residents accounting for half of that.
In January 2005, a small island located in the Irish Sea made a major decision that has created its share of waves in the world of online gaming. The Isle of Man decided to reverse a four-year-old law prohibiting internet companies on the island from accepting bets from U.S. residents. Now companies can accept bets from the U.S.
From the beginning, the Isle of Man prohibited U.S. online bets, but without U.S. bet, business came to a grinding halt. Before the law passed, major gambling organizations like the MGM Grand were pursuing residency on the island. But because of the country's strict law, which originally was what attracted gambling organizations to the island, most gaming companies quickly left.
Fast-forward to June 2005, when as early as this week, PokerStars will be officially announcing its move to the Isle of Man. Accounting for more than 10 percent of market share in the poker sector, PokerStars will bring millions in revenue with it. The Isle of Man is going to cash in on this agreement through a licensing fee and by collecting tax revenue.
At this point, this is where online gambling law gets tricky. Thanks to the island's change in law, PokerStars believes it has the right to accept US bets. PokerStars is banking on the fact that because the Isle of Man's defense and foreign policy is protected by England, it falls under the authority and laws of the World Trade Organization.
The WTO's response to the US's prohibition against online gambling has not been favorable to the U.S. In a recent ruling resulting from the complaints by another small country called Antigua, the WTO ruled against the U.S., saying that the it was in contravention of trade rules by illegally restricting access to Antiguan egaming sites. One can only believe that with the strength of her Royal Majesty's best lawyers behind it, PokerStars appears to be holding all the cards.
PokerStars move has once-again begun to generated rumors that it might try to pursue a listing on the London Stock Exchange. This move would only further cement PokerStars legitimacy in the international business community and would severely limit the U.S. capability to enforce laws against it or companies it works with.
PokerStars' move from Costa Rica will also help to increase its image throughout Europe, allowing them to target a new audience that will support its core of US users. Pokerstars is hedging its bet on its European success in another way as well. It is the main sponsor for the European Poker Tour and has launched a major advertising campaign in the U.K.
PokerStars and U.S. law will eventually collide unless changes in are made to U.S. law very soon. With its move to the Isle of Man, PokerStars has taken some of the gamble out of online gaming and might possibly have put itself in position to bust the house.
Ed Note: Poker Stars made a move, now make your move to the big time, and download the software.