The GSN Banks on Poker Power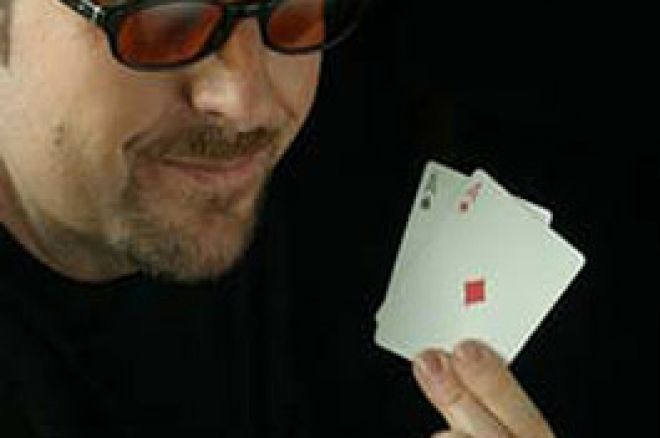 GSN, formerly known as the Game Show Network, is doing more than broadcasting live poker events. It is beginning production of several poker-related shows for its fall line-up.
GSN will begin taping for its first show, "The James Woods Gang Vs The Unabombers in Poker Royale," on Monday, July 25 at the Pechanga Resort & Casino in Temecula, California.
The show features an all-star line-up with James Woods and Kathy Leibert leading a team of players in a No Limit Hold'em match against Phil Laak, 2005 Women's WSOP champion, Jenifer Tilly and actor Brad Garrett of "Everybody Loves Raymond," fame. The series will air at 10:00 PM on Friday nights as part of GSN's Casino Night.
On July 27, GSN will also start production on Poker Royale: Battle of the Ages. This unique event pits the world's top players over 60 versus the top six poker players under 30.
The veteran team features an unbelievable array of talent with TJ Cloutier (six WSOP bracelets), Dan Harrington (earned $2.14 million in consecutive WSOP appearances), Gabe Kaplan (Welcome Back Kotter, commentator from NBC's Heads Up Championship), Barbra Enright (Best all around player 2002 Legends of Poker), Maureen Feduniak (2003 winner World Poker Tour Ladies Night), and Wendeen Eolis (4th place at 2004 Legends of Poker Ladies Night).
The under 30 team certainly has a lot to prove against the impressive veteran line-up. Bragging rights are definitely at stake for the young pros. The under 30 line-up features some of today's hottest players (according to GSN) with hotshots like Michael Gracz (2005 WSOP bracelet winner), Erin Ness (2nd place Poker Royale: Young Bloods), Evelyn NG (2nd place WPT Ladies Night), Kasey Thompson (poker pro), and last but not least, the always controversial Dutch Boyd (11th place in 2003 WSOP).
Returning to host the show is the Anaheim Mighty Duck's play-by-play announcer, John Ayler. He will be joined in the broadcast by color commentator and poker pro Robert Williamson III.
GSN has also ordered a pilot for "Annie Duke Takes on the World," a Duke-produced show in which four amateurs compete to play Duke heads up. Duke should make things interesting as in the preliminary rounds she is allowed to taunt the amateurs.
Even the "Poker Brat," Phil Helmuth is getting in on the GSN action. He and producer R.J. Culter are teaming up to create a series that teaches amateurs the skills of poker.
Ed Note: Do you own a Mac? You can play online anytime you want at Pokerroom.com