BskyB Predicts Successful Poker Future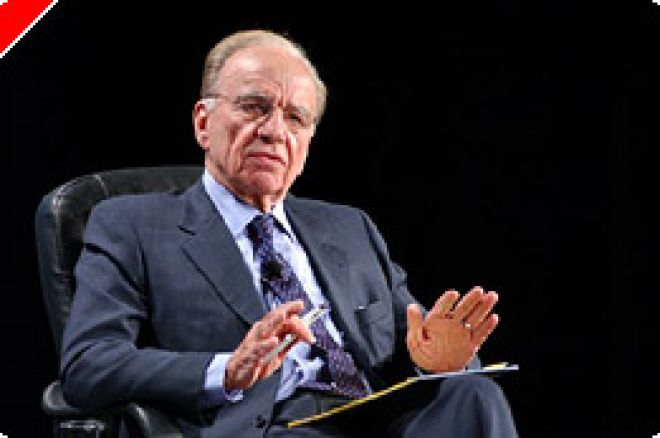 BskyB, one of the United Kingdom's top television networks is expanding its capabilities and is set to deliver interactive television poker action by next year, although no official date has been released by the company.
The satellite broadcaster is predominantly owned by Rupert Murdoch's News Corporation (36.8%), the parent company of The Times (one of the U.K.'s top newspapers), and has a continuously growing customer base. The company projections have it reaching eight million subscribers by the end 2005 and claiming £631 million in profit, up 31 percent from last year.
BskyB's move into interactive poker is set to make major waves with the debut of Sky Vegas 2 Live channel and looks to be a new form of revenue for the company. According to BskyB's CEO James Murdoch, the company is set to take advantage of upcoming changes in U.K. gambling laws that allow casino-style gambling like poker on interactive TV platforms.
Murdoch and BskyB believe this move is the future of the television age. BskyB has already found success with its SkyVegas channel, its existing fixed-odds betting games channel (currently allowed by U.K. law), and has high hopes for Sky Vegas Live 2.
"This is an interactive television application that works—we just have to get it into the marketplace—where you can play live poker in tournament-style formats with other Sky customers," Murdoch said in a recent statement.
Murdoch and company feel confident about the company's move into the poker industry, believing that poker's recent explosion around the world will help bolster the company's profit margins and give it a major foothold in U.K. gaming.
"If you look at the audiences of poker which have been growing a lot, and you look at the participation in it that's been growing a lot, and our ability to leverage this on a wide scale, given the number of customers we have, we really see an exciting opportunity in the U.K. gaming and gambling marketplace," Murdoch said.
Ed note: Are you in the UK? Want to play with only European players? No American depositors allowed at William Hill