ESPN: Where did they get these guys?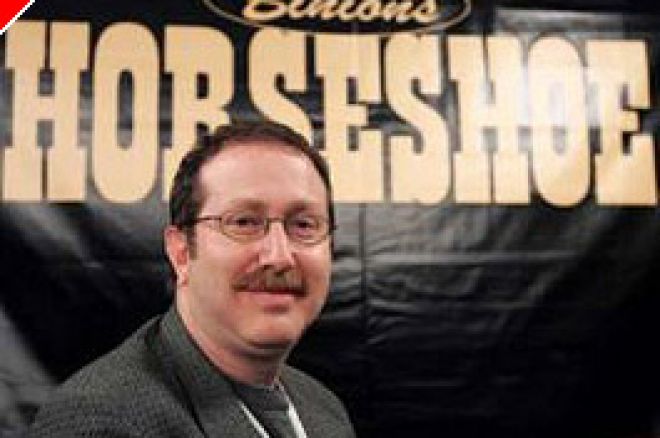 Ever wonder where in the world ESPN found its dynamic announcing poker duo Norman Chad and Lon McEachern?
The story isn't long. These two characters made the leap from being average employees to the voices of poker in less than three years thanks to the enormous following of the World Series of Poker.
According to Chad, quoted in a recent article in the San Antonio Express-News, he basically lucked into the job. "I was already doing work with the network when they decided to do more with poker. They knew I played and had a gambling problem and asked me if I was interested. It was 2003, I had no life, no career, so I said 'what the heck.'"
In addition to his poker announcing duties, Chad is also a syndicated humor columnist. By using his comedic wit and 20-plus years of playing poker, he has found almost iconic stature in the game.
Chad's announcing partner is Lon McEachern, a former ESPN freelancer who has covered a variety of sports like the NCAA Wrestling Championships and the Tour de France. He has even done feature stories on some of today's hottest X-Games stars (quite the opposite of the barely moving poker players).
"It's a role where I was in the right place at the right time. At the time, I just looked at it as just another assignment. I pin it all on Moneymaker. All the factors that went into that were the seed that started this poker boom. We just had to show how it happened," McEachern said. While Chad brings humor, McEachern brings news-style professionalism.
According to McEachern, he has fallen in love with both his job and the game. "The great films and great programs all look easy to produce, but the people I've worked with have been fantastic. To be one of the mouthpieces for it has been a joy. I wouldn't give up the poker gig for anything," he said.
You can catch these two announcers in ESPN's 2005 World Series of Poker coverage, which is slated to run through the middle of November. This ESPN coverage will feature everything from Doyle Brunson's record 10th championship to the path of eventual Main Event winner, Australian Joesph Hachem.
In the end, these guys are like everyone else. They just happened to walk into the opportunity of a lifetime and are milking it for all it's worth. Whether you love them or hate them, these two guys are forever etched into the poker landscape.
Ed note: Party Poker have multiple tables available at every limit, 24 hours a day.