Guy Ritchie Is Back To Poker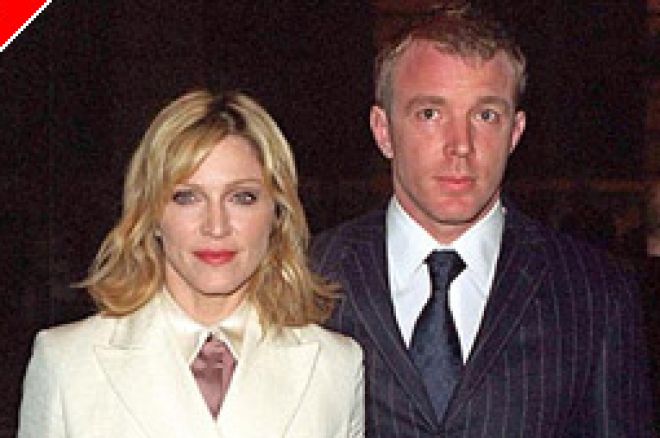 You could say that poker is in the blood of Guy Ritchie, director of the underground movie Lock, Stock, and Two Smoking Barrels and his better-known follow-up movie that stared Brad Pitt, Snatch.
Ritchie's new film Revolver, is once again set in the London underground and is based around a big card game that features the movie's two big stars, Jason Statham of Snatch, and The Transporter fame and Ray Liotta, star of one of the greatest gangster movies of all time, Goodfellas.
There are some striking similarities between Lock Stock and Ritchie's new film, Revolver, in that the main character gets marked for death because he loses at a big game. But there are some differences that may make this movie a bigger success than his first two films.
The first is the addition of big-time producer M Luc Besson (The Fifth Element) and the second is that this is the first time that Ritchie has split screenwriting roles with someone else. For Revolver, he tapped Paul Todisco to collaborate on the gambling movie, who recently finished reworking the 70s sci-fi classic, Logan's Run.
Originally, Ritchie, who is married to mega-star and now permanent London resident, Madonna, was set to have the "Material Girl" grace next month's exclusive premiere but due to an horseback riding accident, she has backed out of the event. Ritchie was planning on having Madonna participate in a big poker match after the movie's end but due to her injuries, a broken hand, collar bone and three cracked ribs, the music legend has chosen to get some much needed rest instead.
The loss of Madonna does not mean the publicity for the movie is over. According to the British newspaper, The Independent, "a poker firm wants to sponsor a celebrity card table at the premiere." For the moment, Ritchie will just have to wait and see how his cards play out and if the world's fascination with poker means box office dollars.
Ed note: Aruba satellites are in full swing at Ultimate Bet doesn't the beach sound nice....