Handheld Poker Game From The WSOP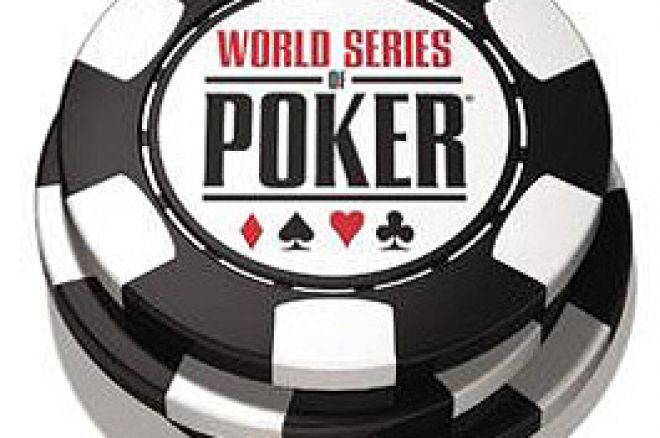 While taking a stroll through my local Circuit City the other day, I was amazed to find that this bastion of electronics had, of all things, a POKER section! Complete with a placard that simply stated "Poker" was many of the items that you have seen advertised during the World Series of Poker on ESPN or on the WSOP website, including table covers, cards and their new Texas Hold 'Em Poker Deluxe handheld game. Curious to see just what this game might have in store for a poker player, I picked up one of them to see just what kind of quality the game had to offer.
For a price of $14.99, Excalibur Electronics and the World Series have come out with a surprisingly decent game. It is chock full of different variations on the game of Texas Hold 'Em, including the Limit, Pot Limit and No Limit games. You can play in either a practice format, which basically serves as a ring game setting, or you can play in a tournament mode, in which you have to outlast 120 other generated players that are in the game with you.
In addition to the variety of games presented, the game also presents a "poker dictionary" of sorts, which gives the definitions of many of the terms present in the game of poker. Along with this, the rules for 25 additional games are given, from Chicago to Five Card Draw to Seven Card Stud and many others, that you can leaf through by using the scroll button on the game. These both are nice touches, but you have to wonder if more couldn't have been done for the gameplay if they hadn't used this memory space in such a manner.
The setup of the table is in the World Poker Tour six-handed format, something that, for a game brandishing the World Series of Poker title, is a little bit surprising. The WSOP is known for its nine handed tables and this is an area that might have been overlooked, either in the game design or limited by the technology that is present for a handheld game. Either way, this was a feature that was a little disappointing.
Playing the game can be a little bit of a chore, as well. There are a total of twenty three buttons on the face of the device, which can lead to some confusion when you are trying to determine what action to take. It is also a tough exercise to get your bet exactly where you want it, as increments are in ranges from 25 to 10000, and it takes a little work to navigate through the buttons.
One of the better features of the game is the ability to see what your percentage of winning the hand is. There is a button that can be hit at anytime to determine where you are in the hand, much like what you see during the play on television. This is a nice feature and can sometimes be very helpful in determining whether you want to continue on with your draw or release this hand and wait for a better one.
The display of the game is good and you really do not have a hard time determining your hole cards or the cards as they appear on the board. Noting your opponents actions, however, is difficult. Rather than showing the bets placed by your opponents, their chip stacks are shown. This is misleading as you have a difficult time seeing which seat has raised in respect to your own and just how much the stakes are at the time of your action. Canceling an action, in the event you hit the wrong button, is impossible as well. Once you hit a button, that is the action you are going to take, no matter what. Also, if an opponent wins a hand without a showdown, the cards are not shown (then again, that may be an ode to the live game as well!).
The artificial intelligence of the game is also a little questionable. While it is a six handed game, you don't often see a "live" game where plays are made with less than desirable cards, such as 4-2 or K-2 offsuit. This is something that could be improved because, if you are playing a game such as this, you want it to be a test of your skills somewhat.
Overall, Excalibur Electronics and the World Series of Poker have come up with a decent but not outstanding effort with their Texas Hold 'Em Deluxe. I would have personally liked to have seen the nine-handed format in the game and a better AI, but it does serve as a nice piece of equipment to help pass the time when you are away from a card room or a computer. Sometimes that's all you need!
Ed note: Party Poker have multiple tables available at every limit, 24 hours a day.