65 Roses Texas Hold'em Poker Challenge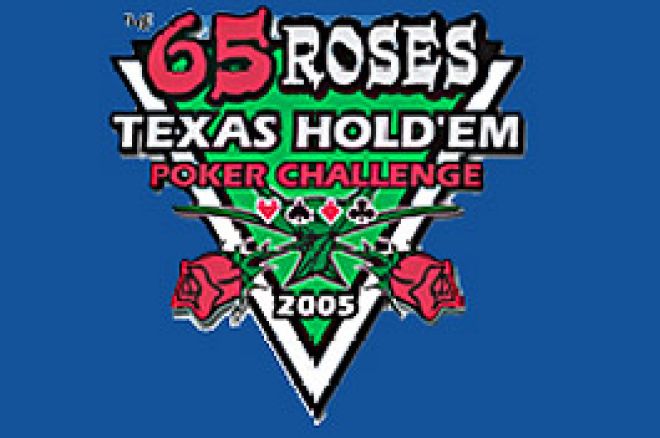 Poker players have rallied behind numerous charities these days but one three-day, celebrity packed, charity tournament is doing it in spades. The Cystic Fibrosis Foundation has teamed up with the brand new $250 million Morongo Casino, Resort and Spa, to bring this kind-hearted action to life.
Running from November 1-3, this tournament is already set to draw some big name talent like the reigning queen of poker, Jennifer Tilly. According to the Oscar-nominated actress and recently crowned World Series of Poker and World Poker Tour champion, having fun and raising money are the key issues on the agendas of some of the games top pros. "Three days of poker and fun, all benefiting Cystic Fibrosis — it's going to be a wild time. Everyone better bring their A-game, because I won't be holding back," she said in a recent press release.
The tournament will be held in the casino's 12,500 square foot grand ballroom, an appropriate place as players show the poker moves that swing as smoothly as a ballroom dancer. According to the Cystic Fibrosis Foundation's director of special events, Michael Shumard, the organization is very thankful for this kind of support.
"We are excited about being part of the hottest game in America, Texas Hold'em poker. Charity poker tournaments are popular events and we're very happy to be one of the leading organizations benefiting from the generosity of businesses like Alamo Poker, Morongo Casino, and Fox Sports Net," he said.
The stunning new casino is a perfect location for the tournament and fundraising event. Located 16 miles west of Palm Springs, California, the west coast battle for charity supremacy is sure to feature some amazing sportsmanship as players bring the love instead of the heat. In addition to the tournament, two nights of entertainment are planned at the happening night club and beach area around the resort.
The 65 Roses Texas Hold'em Poker Challenge also features a player-friendly tournament structure. To maximize player's chances of winning and enjoying their experience, the cost of admission and re-buys are set so that all types of players can reach into their pocketbooks and wallets and still have a little something left over at the end of the day.
The tournament payouts are nothing to complain about either, with $5000, $12,500, and $27,500 first-place prizes for the tournament champions.
To purchase tickets go to cfpokertour.com and support this wonderful event.