New Poker Program Coming To The Air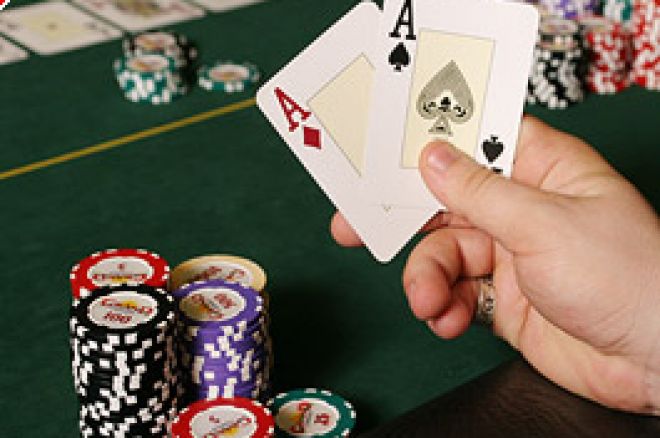 With all of the success of tournament poker programs on television today, one thing that has been lacking is programming that looks beyond the felt, so to speak. It's a topic that has been visited in "The Business of Poker" that there isn't a specific network that would cater to poker aficionados in America (England seems to have gotten ahead of us there with "The Poker Channel" on SkyTV). Soon there will be a specific poker program on the air that will look at the game and the players themselves, although you will have to live in certain areas of the United States to be able to see it.
"Pokerbeat" is currently in post production and has broadcast outlets signed up through Fox Sports New England and AmericaOne Sports. The show is set to air in November through these outlets and should deliver an excellent look behind what you see on the poker tournament programs that exist today. At this time, FSN New England has the show set to air on Sundays at 4PM (Eastern Time) and AmericaOne has it scheduled on Wednesdays at 11:30PM (ET).
The show will be a newsmagazine of sorts, offering a stylish and unique look inside the world of professional poker. Through the eyes of industry insiders and professional players, the thirty minute programs will bring the most up to date information for poker fans. It has been in the works for two years and has many prominent people backing it as well as appearing during the first season of the program.
"Pokerbeat" will be a natural step for television viewers that have been drawn to tournament poker through the World Poker Tour on the Travel Channel and the World Series of Poker on ESPN. "We're not television people making a poker show, we're POKER people making a TV show," explains co-creator Michael Hochman. He, along with content developer Annie Adlin and co-creator Matthew Kaphan, are those responsible for the production and the program itself. "What makes this show so incredibly unique is its level of insight," says Adlin. "This show is produced by poker enthusiasts for poker enthusiasts. We all knew what we were looking for, and were precise about the information being packaged. We are confident true poker fans will welcome this style of programming."
The list of people on the program reads like a Who's Who of the game today. Such prominent players featured in the first season are 2004 World Champion Greg "Fossilman" Raymer, 2004 Player of the Year Daniel Negreanu, Barry Greenstein, Chip and Karina Jett and tournament directors Matt Savage and Linda Johnson. The show is primarily being filmed in Las Vegas at the Wynn Hotel, Sunset Station and the Plaza, so it should have a great deal of information on the poker world from the capital of the game.
Other outlets have been quick to praise "Pokerbeat". Dan Goldman of PokerStars.com explains, "There has been a lot of poker on television in the past few years, but no one, until now, has managed to catch on to a fundamental missing piece: covering poker as news in a light-hearted, TV newsmagazine format," he says. "'Pokerbeat' is as exciting and as revolutionary, in its own way, as the World Poker Tour." Bluff Magazine publisher Eric Morris voiced enthusiasm for the new television product as well. "Bluff is eagerly awaiting the "Pokerbeat" premiere and is proud to be providing Bluff Magazine's Player Power Rankings as content."
Could that poker network in the U. S. be that far off? With "Pokerbeat", we should see if players are interested in a newsmagazine that would provide information and, thus, if people would be interested in more than just a one or two hour tournament. Fox Sports has shown a commitment to poker, with the Poker Superstars and Crown Australian Poker Championship tournament broadcasts (among others) and Full Tilt's "Learn From The Pros" series. It would be excellent to see them bring "Pokerbeat" to a broader market, rather than just the northeast part of the country. Otherwise, I may have to upgrade my satellite package to get FSN New England! For more details on "Pokerbeat", be sure to visit their website at pokerbeat.com.
Ed Note:Noble Poker has 6 handed single table tournaments that we think are easy pickins...get in on the action