Titan Poker Offers Gold For Sit-N-Go's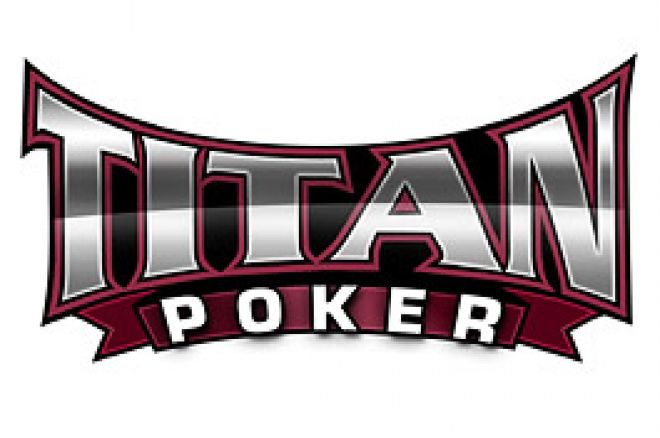 In the classic James Bond film "Goldfinger", villain Auric Goldfinger's desire for gold overweighed everything in his life. It eventually led him to his diabolical plan to raid and destroy the American gold reserves in Fort Knox, KY and, of course, 007's eventual destruction of the plan. Now you can launch your own assault on Fort Knox, and you won't have James Bond to stop you!
That is, unless, you run up against him at Titan Poker. Titan Poker recently announced another tier to their highly successful sit and go program. In their other two programs, the very popular Rio and Maui Progressive Jackpot Sit & Go's, players can take down either $25,000 or $15,000 (respectively) if a player manages to win six consecutive sit and go tournaments. If no one is able to win six in a row, then the jackpot continues to grow until someone does. With their latest sit and go program, though, Titan Poker has outdone themselves.
Titan Poker, one of the newest and fastest growing online poker rooms today, has added the Fort Knox Jackpot Sit & Go tournament. By taking on shorthanded six player tables and proceeding to win six sit and go's in a row, a player can take down a cool $100,000 for their efforts. If a player comes up short in the run and finishes either first or second in six sit and go tournaments consecutively, a decent $750 can still be added to your poker account.
Buy-ins for the Fort Knox tournaments are $50+$7 and are running now. Along with the Rio and Maui sit and go programs, Titan also offers a plethora of other promotions that can increase your bankroll. In addition to the programs already mentioned, there is a two-table sit and go program that pays $2,000 to a player that can take down four of those tournaments in a row. Titan also offers a New Depositors Freeroll, with a $1,000 pool for the latest members to make a deposit, and daily, weekly and monthly guaranteed tournaments for players at the online room that total up to $170,000 in guaranteed monies to the players.
If sit and go's are your niche in the game, then Titan has a way to make a mint! With the Fort Knox Jackpot Sit & Go's, someone will be able to crack the vault and take away a sizeable chunk of change, all without having to deal with someone with a license to kill! Be sure to head over to TitanPoker.com and be ready to take your shot at $100,000.
Ed Note: Break into Fort Knox today at Titan Poker.