World Poker Tour Announces Seventeenth Tournament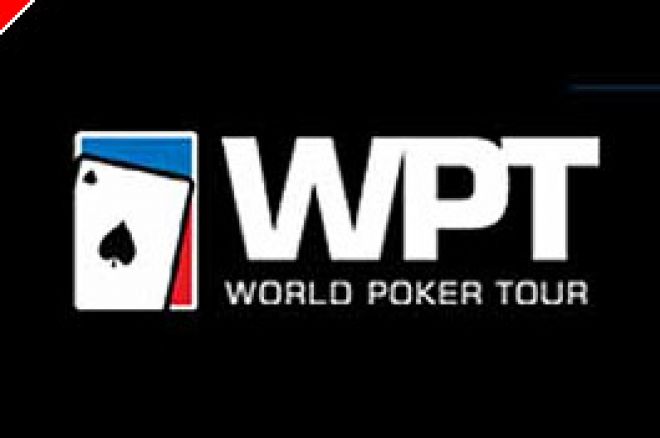 Responding to the constantly changing face of the poker world, the World Poker Tour has added another event to the 2005-2006 schedule. As the Tour has continued to see the phenomenal growth of poker continue on into its Fourth Season, the WPT feels that it is time to add another event to the list of tournaments that are already being vied for. The sixteen event schedule has been joined by the Borgata Winter Poker Open, to be played at the Borgata in Atlantic City, NJ, from January 20th through February 1st.
The Borgata Winter Poker Open will be primarily a No-Limit Hold 'Em event. Buy-ins for the tournaments will range from $500 to $2,500 and there will be a $500 Limit Event and a $300 Ladies' No-Limit event held during the tournament's twelve day run. Everything will be capped off, of course, by the $9,700 (plus $300) WPT Championship event that will start on January 29th.
The first stop the World Poker Tour made at the Borgata in September was a rousing success. Five hundred fifteen players stepped to the felt during the Championship Event, which was won by New Jersey poker veteran Al Ardebili. Additionally, with only two stops on the East Coast by the World Poker Tour (the September Borgata tournament and the World Poker Finals at Foxwoods in Connecticut), it adds another eastern stop for the premiere poker tour and an additional chance for the poker players that aren't in the poker hotspots of Las Vegas and California another opportunity to earn their way into the WPT Championship in April 2006.
The additional stop will put a tremendous strain on the skills of its professional combatants, however. The WPT will be wrapping up the World Poker Open at the Gold Strike Casino in Tunica, MS, on January 23rd, leaving a very short turnaround time for players to get their "A" game primed for battle in Atlantic City. In all, more than half (nine) of the WPT's Season Four schedule of seventeen events will be contested in the first four months of 2006. With the plentitude of major tournaments, poker players and fans will be exhausted by the time the WPT Championship is played out at the end of April!
Having handed out over $100 million in purses during its first three years, the WPT's Fourth Season is shaping up to be the biggest and best of the Tour's history. It is possible (and will be pretty close) that the Tour will crack the $200 million mark this season. In all, the poker should be very exciting and the addition of a new stop on the Tour marks that the WPT is continuing in its growth and will be around for some time to shape the face of the world of poker!
Ed note: WPT Foxwoods satellites are in full swing at Ultimate Bet