People Really Win on PokerNews.com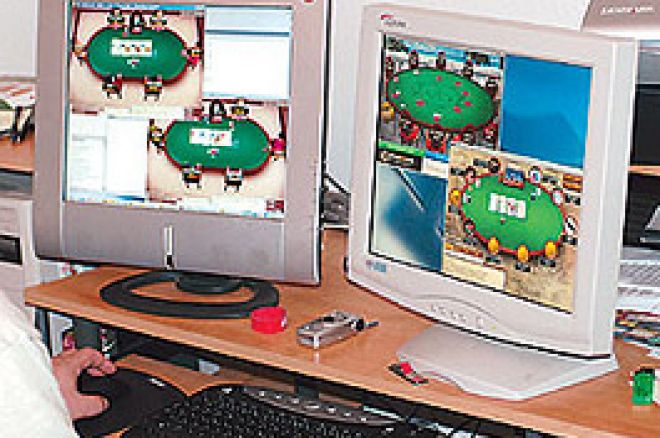 John Bernard is like a lot of online poker players. He has picked the game up in the past couple years, and has developed a real passion for it.
Like many online players, John is always seeking information about online poker. he happened across PokerNews.com a few months ago, and it has led to him turning a $25 deposit into $4,000, by winning the recent PokerNews.com/Poker.com Freeroll.
This is the kind of value we bring players, and we are happy to make a big difference in the bankrolls of players like John. We have another banner month of Freerolls in January, and we hope you will check them out.
I did a quick interview with John after his win. John is just like most online players...He loves the game, and is always seeking information about it. Unlike many online players, John had a + $4,000 week last week with a deposit of only $25. Enjoy.
Where do you live?
I live in Harrisburg, Pennsylvania.
How long have you been playing online?
I have been playing online for about 2 plus years now. I started when i saw the WSOP on TV in 2003.
Is this your biggest cash in a tournament?
Yes this is my biggest cash in any tournament i have played online. Plus it was free!
What was the key hand, or key hands from your win?
Well actually i was getting short stacked at the final table with about 8 people left. I just waited for the big hand and right before my blind i got AA. Another guy riased in front of me and it allowed me to go all in and win agianst his A5. Then after that i started rolling and took out 4 or more people as my stack kept growing. The final hand i had AK and i raised it up and the other guy re-raised me all in. I called and he had A8 and nobody hit a card and i won the tournament.
How did you discover PokerNews.com?
I was searching around the internet looking for some new sites to play at and my brother found PokerNews.com and told me about all of these very good looking free rolls so i checked it out. And of course it paid off.
Any kind of statement?
I took $25 dollars and turned it into $4,000. Thanks to PokerNews.com I was able to find a very valuable free-roll from their site and it helped me to win big online and also find new sites to play at with descriptions and ratings. Plus the biggest of all very nice bonuses and free-rolls. Thanks a bunch Poker News.