Infamous Stock Trader Turns to Poker
Michael Freidman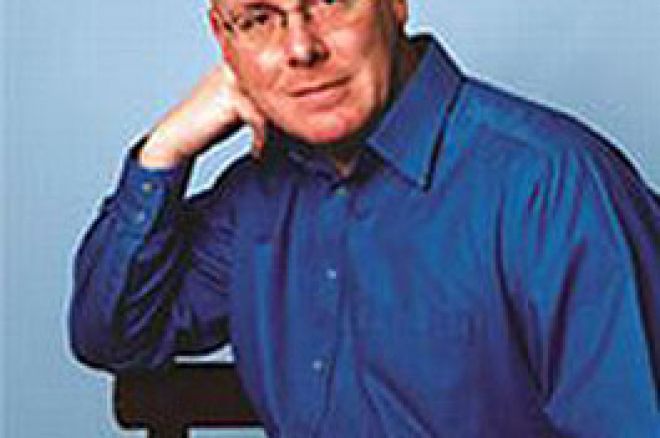 Very few people have had as much access to money as Nick Leeson once did. This guy actually had enough money pass through his proverbial hands that when his spending was finally unearthed, he had flat busted on of the U.K.'s richest financial institutions, Barings Bank.
Leeson's world-famous loss of $1.3 billion loss in derivatives trading made so much news that there was eventually a film starring Ewan McGregor made documenting Leeson's story.
The working class family Nick came from was a far different from where he ended up. In the early 1980's he worked as a clerk with the royal bank Coutts but eventually found his way to Barings, where after a short while he was promoted to the trading floor.
Similar to the risks in poker, the then-manager of operations for the futures market on the Singapore Monetary Exchange (SIMEX) was betting by instinct and for a while was making a killing doing it, much to the pleasure of Barings top brass. In 1993, Leeson brought in a massive £10m, making up 10 percent of the total profits for the year.
Unfortunately for Leeson and Barings, his luck eventually ran out and the market crashed. The bank went bust and Leeson went into hiding. He quickly became one of the world's most wanted criminals and was found when he used his real name to board an airplane. Leeson was caught and sentenced to jail, but has now been freed after serving his sentence for bankrupting the 233-year-old bank.
Leeson has a new career these days. Once again, he is banking on his intuitive ability to predict the future or at least what cards his online opponents have. Leeson has become a featured player at Celebpoker.com and apparently has been doing quite well. According to the online poker site, Leeson has recently made thousands in No Limit cash games on the site.
Despite taking huge risks in commodities, Leeson plays poker a bit more conservatively than when he dealt with stocks, choosing not to play above his head. "The returns on the money can be phenomenal but I am well aware that I can lose too, so I won't be repeating the mistakes I made in the past," he said in a recent Finextra.com article.
Ed Note:Noble Poker has 6 handed single table tournaments that we think are easy pickins...get in on the action