International Poker Association Tour Announces Another Stop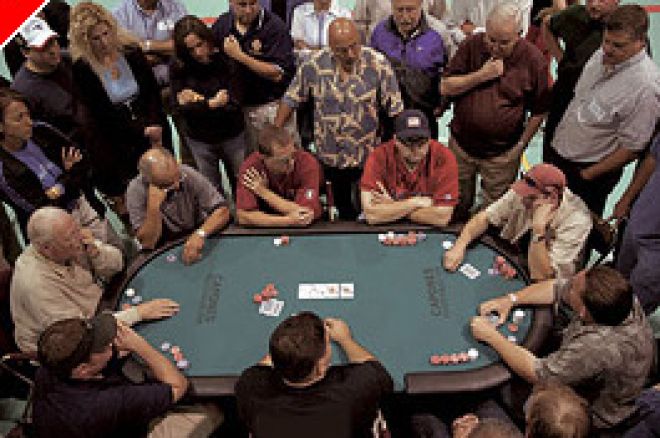 It may have taken some time for the International Poker Association Tour (formerly known as the North American Poker Tour) to get started, but action is rapidly increasing for the fledgling poker tour. Fresh off the announcement of the first stop on the Tour at the Hollywood Park Casino in California in May, the IPA Tour has announced another upcoming event for the worldwide tournament circuit.
The state of New York will play host to another stop on the IPA Tour with the announcement of the Niagara Falls Open. It will be held at the Seneca Niagara Casino and Hotel from October 9th through the 21st and will offer some great poker competition during the run of its events. Finishing off the schedule will be the $2 million guaranteed prize pool Championship Event, which has an exclusive field that will battle for the top prize.
Twenty five events will make up the schedule ranging in buy-in from $200 to the $10,000 Championship Event. While No-Limit is a definitive part of the tournament schedule, other poker games such as Chinese Poker and a mixed game tournament will also be a part of the tournament offerings. The mixture of poker games should make the IPA Tour one of much interest to many poker players.
While catering to the players' interests to have more than just Texas Hold 'Em on their tournament schedules, the IPA Tour is also going to great lengths to make the Tour a very player-friendly event. In all tournaments during an IPA Tour event, the IPA is adding extra money to the prize pools and this will apply as well to the Niagara Falls Open. There is also a qualification guideline for players to be eligible to participate in the Championship Events of IPA Tour tournaments. To be eligible to play in the $2 million guaranteed events on the IPA Tour, players must either have been invited by the IPA Tour, be in the Top 200 players of either CardPlayer or Bluff Magazine's Player of the Year rankings or satellite in through events held during IPA Tour stops. Overall, it makes the Championship Events at IPA Tour stops highly competitive events and should be noteworthy as to the professionals that come to play.
International Poker Association Tour events will have national television coverage and the Tour is finalizing the details on that front. It also will be the sponsor of the upcoming VH1 Classic Rock & Roll Charity Poker Tournament, which will be a part of the programming on VH1 Classic. All in all, and after a slow start, the International Poker Association Tour is getting their 2006-2007 season off to a fantastic beginning and it has the potential to become a force in the poker world.