Jeff Gordon Charity Tournament A Success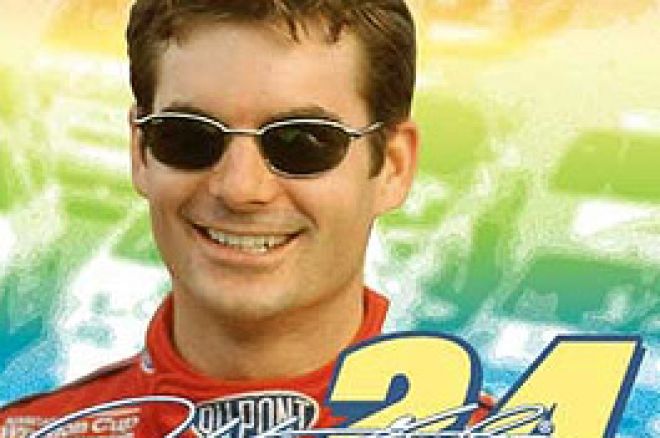 Last week, after the conclusion of the National Heads Up Poker Championship, several professionals stayed around the poker room at Caesars Palace to show their support for the Jeff Gordon Foundation Poker Classic. Four time NASCAR champion Jeff Gordon was the host for the event benefiting his charitable organization, which provides support for several different philanthropic groups (the Make A Wish Foundation, the Leukemia and Lymphoma Society, the Marrow Foundation and the Hendrick Marrow Program, the Riley Hospital for Children and the Jeff Gordon Children's Hospital). Up for grabs in the charitable poker tournament was a seat at the 2006 World Series of Poker Championship Event and perhaps the "bragging rights" of taking down a professional poker player. The biggest winner of all, however, were the charities that benefited from the event.
Former World Champions Chris "Jesus" Ferguson, Chris Moneymaker and Scotty Nguyen were just a few of the sharks the players had to avoid. Other pros included last year's runner-up in the WSOP Championship Event, Steve Dannenmann, and highly respected poker player and Omaha Hold 'Em master Robert Williamson III. When the final cards were dealt in the tournament, it was an unknown who walked away with the title.
Californian Mike Sugg was able to outlast the nearly fifty players that came together for the tournament. For his efforts, Sugg will be sitting at the Rio in Las Vegas come the end of July where he'll take part in the 36th World Series of Poker Championship Event. Another $7,000 on top of that seat will ensure that he can make it to the desert for the event and have a place to stay.
A portion of each $1,000 buy-in was earmarked for the Jeff Gordon Foundation, which is also this year's Official Charity of the World Series of Poker. Through the efforts of the poker playing community and Caesars Palace's rediscovered dedication to poker, the Jeff Gordon Foundation and the Jeff Gordon Foundation Poker Classic should be able to provide greatly needed assistance to many families and especially children with debilitating illnesses. To learn more about the Jeff Gordon Foundation, be sure to visit their website at jeffgordonfoundation.com.
Ed note: Race over to Hollywood Poker and sign up today.