World Poker Tour Championship: Season Four is a Wrap.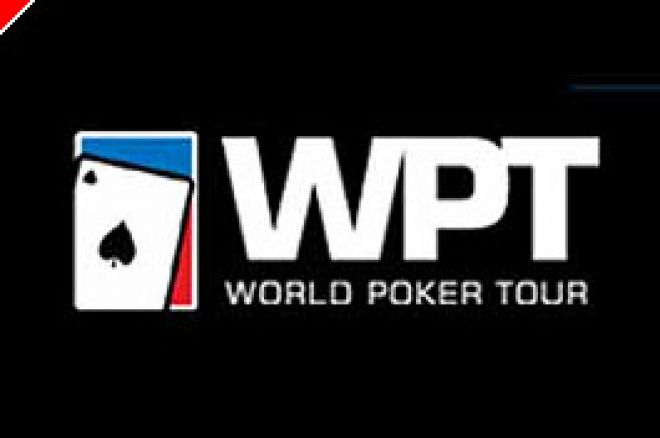 The 2006 WPT World Championship at Bellagio in Las Vegas began with 605 players and possibly the most diverse field ever in a WPT event consisting of men and women from all over the world. While most players ponied up the $25,000 buy-in amount, some lucky people played satellite tournaments to win their seats for as little as $25, and all of the WPT champions from season four events had their entries paid as part of their prize winnings. So much at stake, so many people vying for their share of the largest ever WPT prize pool, and an incredible field of skilled players made for an interesting event, to say the least.
Going into the final day of play as the final six players were being determined, many well-known pros were eliminated, such as Phil Hellmuth and Evelyn Ng. And the bubble player for the television table was an up-and-coming player with a bright future in the game, Vanessa Rousso. She is a law school student in Florida who had her sights set on winning this championship tournament. She proved her determination and skill by playing incredible poker until she was knocked out in seventh place. Nevertheless, the $263,625 in prize money should cover that law school education.
Coming to the final table on Monday, April 24, were six players who exemplified the wide range of skills and abilities from across the globe. The last six standing were as follows:
Seat 1: Joe Bartholdi - $7,135,000
Seat 2: Roland de Wolfe - $1,860,000
Seat 3: Men "The Master" Nguyen - $1,490,000
Seat 4: Claus Nielsen - $5,875,000
Seat 5: James Van Alstyne - $8,070,000
Seat 6: Davidson Matthew - $5,765,000
And as a testament to the status of this tournament in the wide world of poker, the audience was an all-star lineup of pros, including Scotty Nguyen, Joe Cassidy, Liz Lieu, Marcel Luske, Martin de Knijff, Ming Ly, Gavin Smith, Mark Seif, and Huck Seed. Late arrivals included Chris Bigler, Juha Helppi, Evelyn Ng, Patrik Antonius, and David Benyamine.
After about 40 minutes of tight play, Men tossed his short stack in the pot, but no one called his all-in play. "I'm hungry," said Men, referring to his signature phrase, "All you can eat, baby!" On the next attempt, however, the Master extended his invite with pocket 10's, and Claus called with pocket Q's. When the board refused to help Men, he was eliminated from the tournament in sixth place with $292,915.
By the second hour of play, Roland was ready to play some pots. He went all in with pocket K's, and James called with K-6, though he barely had Roland's bet covered. When the board showed nothing to help James, he was left with fewer chips than would be necessary to cover the next round of blinds. Therefore, as expected, James went all-in with his next hand, which happened to be A-K. Joe called his bet with J-10, and the turn gave Joe the pair he needed to win the hand. James left the game in fifth place with $439,375.
The next hour was a series of uncalled all-in bets and a number of small pots that allowed chips to change hands. Finally, Roland, the initiator of all-ins during this championship showdown, attempted to take Claus out of the race with A-10 suited, but Claus countered with pocket 9's that held up. Soon after, Joe went all-in with pocket K's, and Claus called with A-Q. The board paired Claus' Q's on the river, but it wasn't good enough to beat the K's. Claus went out in fourth place with a great showing and $659,120.
With three players left, Joe was the chip leader. All players seemed to tighten up the action for awhile until Roland made a move for some chips with an all-in bet on a pair of 6's. Joe called with two Q's, and though the flop gave a third Q to Joe, nothing came to save Roland. He departed in third place with $1,025,205.
Going into heads-up play for the biggest payouts ever on the WPT, the action would be fierce. Joe Bartholdi, a professional poker player, paid his way into the tournament and had $21,670,000 upon sitting down for the final face-off. David Matthew, a small business owner from Toronto, won his way into the event with a $25 online satellite tournament, and trailed with $8,350,000.
David took the first several hands from Joe without much betting after heads-up play ensued, breaking down the chip barrier between the two players. However, during subsequent hands, Joe turned the tables and began to regain his lead. It was an exciting battle between two talented and aggressive players that had the audience's attention during every moment. The back-and-forth action was intense, to say the least, and continued for nearly an hour.
When the ante reached 100,000 and the blinds increased to 400,000 and 800,000, both players seemed to step up their play. David played a large pot to finally take the chip lead, but further seesaw action kept both players fairly even for the next half hour. Finally, the two find themselves embroiled in a pot that would decide the tournament.
With small action before the flop, the board showed 9c 8h Ah, and after a significant raise by Joe, David went all-in, and Joe called. Joe showed 9-5, and David turned up 10-4 of hearts and a flush draw. The turn brought a 2d, and the river was no help for David as it gave the board an Ad. David walked away with honor and grace, not to mention the $1,903,950. With a pair of 9's, Joe Bartholdi won the 2006 WPT World Championship, a gold bracelet, a trophy, the title of WPT World Champion, and $3,760,165.
Now that's a way to end a poker tournament season!
Ed note: Vince Van Patten of the World Poker Tour plays at Hollywood Poker