Big Weekend: PokerNews.com Sends Three Winners to the WSOP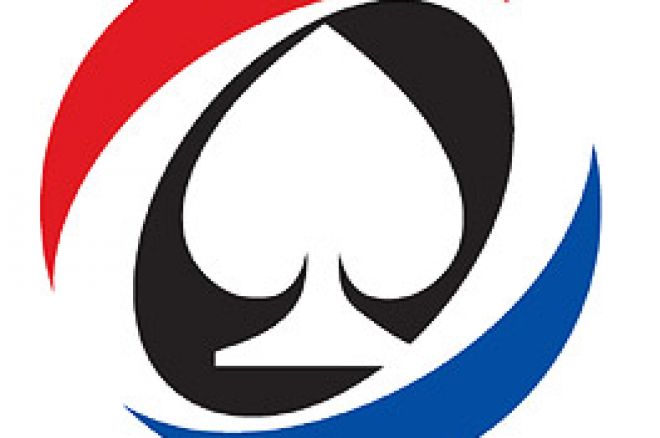 This past weekend was a big weekend for PokerNews.com readers, as three of them won their WSOP seats in freeroll tournaments exclusive to PokerNews Readers.
Since the start of this Team PokerNews promotion, two of our more prominent worldwide sites have led the way, and shown that they recognize the value offered here far better than most countries. So, far Australians have ruled the roost in Team PokerNews tournaments, thanks in no small part to the efforts of our Austrailian site, Poker Network. After capturing two of three seats up for grabs this past weekend, Australia leads the way with 42% of the seats so far going to Aussie players. Aussie's everywhere are yelling 'Aussie, Aussie, Aussie – Oy! Oy! Oy!'
Americans are just saying Oy, as despite being the bulk of the readership of PokerNews.com, only 25% of the seats thus far have been won by Americans. This is tied with the Dutch players, who despite being out numbered about 100 to 1, have held even with Americans at 25%. This is, no doubt due to the passion of the readers of our Dutch language site, who have one of the most active forums of any of our world wide PokerNews sites.
The weekend started out promising for Americans, as Texan Donald Jennings outlasted a tough field to win his seat at Titan Poker. Jennings played well, and outlasted Dutch player 'iNeedCoffee' to take the win.
It should be noted that when play was down to three handed, Jennings was the short stack, but did a good job of keeping himself in the game. When player 'OneGirlArmy' had to take her J 10 into battle, she was eliminated by iNeedCoffee's A Q. Down to heads up, iNeed had a pretty good lead, but in a flash of two hands, it was all over.
First, Jennings doubled up by winning a race, giving him a slight chip lead. On the next hand, there was another race, as iNeed's A 10 went up against Jennings pocket 4's. The flop was 10 7 5, and it looked bleak for Jennings, and it looked like iNeedCoffee was going to need a celebratory Vodka to go with that coffee. But the turn was one of the two 4's left in the deck, and less than a second later, Donald Jennings of Highland Village, Texas was going to the WSOP.
Just after the PokerNews/Titan Poker WSOP freeroll, a small field gathered for the Team PokerNews freeroll at Pokerroom.com. The final table was overrun with Australians looking to join their three compatriots who had already qualified. Yourdannyx was a massive chip leader early on, and was quickly joined by Mr_hustlers. CapNNN took the chip lead, doubling up through Mr_hustlers with AK vs AQ to 31k, the rest of Hustler's chips going to al_coop and taking him to 20k. Maverick268, who had be quiet all day, suddenly was in the thick of things when, with blinds at 500/1000, he reraised Yourdannyx all in for 10k with pocket fours. Yourdannyx made the call with Ad9d and the race was on. The flop was 5h-2h-3h, the turn a blank and the river was the ace of hearts – Maverick268 holding the 4h for the miracle straight flush. Yourdannyx returned the favor, doubling up through Maverick268 later on with AK vs AQ. Left with just 9,500 six-handed and blinds at 600/1200 and rising, Maverick268 was in a perilous position, but somehow managed to hang on and took the win, becoming the fourth Australian to join Team PokerNews.
The third and final Team PokerNews freeroll for the weekend saw 181 players battling it out at CD Poker. This time the final table was crowded with Dutch players – at least five on the ten-player table. With high blinds and ten minute levels, the game soon became a series of all in moves, and lone Australian MakybeDva was the first to profit – tripling up with JJ vs AK vs AJ and taking down a 43k pot to be just behind the chip leader. Down to six players, chip leader Svenaldo accidentally hit the all-in button with KQ and MakybeDva quickly called from the SB with pocket queens, doubling up to 60k. MakybeDva was again on the receiving end of some good luck, finding AK behind schuimpie01's attempted blind steal with 56, and went for four-handed play the leader with 85k. With blinds at 1500/3000 and only 13,000 in chips, PakhouseP made a miraculous comeback, doubling up and knocking out 2 players to be chip leader going to heads up with MakybeDva. MakybeDva took the chip lead and soon after, check-raised PakhouseP all in on a flop of 8-4-4. PakhouseP called with pocket threes, MakybeDva flipped over J8, and becomes, amazingly, the fifth Australian to qualify for Team PokerNews.
There are at least seven Team PokerNews WSOP seats still up for grabs. The next tournament is June 10th at Noble Poker. Let's hope more Americans, and people from all over the world pick up on this value, check the Team PokerNews tournament Schedule, and take a shot at joining Team PokerNews in the desert this summer. Good Luck.