Tim McGraw to Host Poker Fundraiser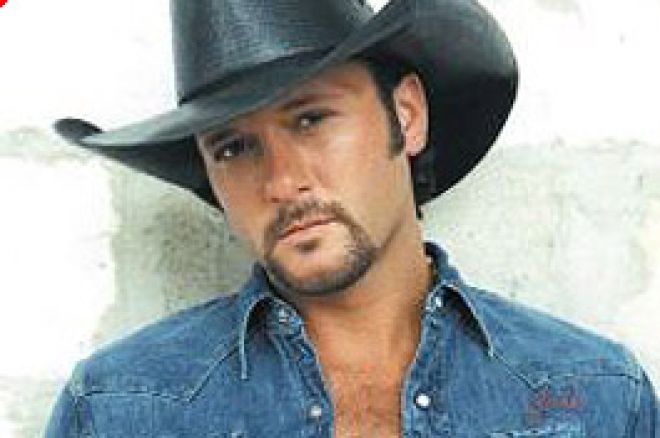 Grammy winning singer Tim McGraw, currently enjoying another hit on the country charts with a cover of Ryan Adams 'When The Stars Go Blue', is hosting a charity poker tournament on November 3rd in Philadelphia to benefit a charity close to his heart.
Tim's father, Tug McGraw was a pitcher for the New York Mets and Philadelphia Phillies in a career that spanned 20 major league seasons, and saw Mcgraw win two world championships. Many baseball fans have the image of Tug Mcgraw's unbridled joy after getting the last out in the 1980 World Series burned into their memories.
Tug Mcgraw died in 2004 after a battle with brain cancer, and the Tug Mcgraw Foundation was formed. Proceeds from this great night of poker will benefit the Tug Mcgraw Foudation, and a good time will be had by all. In addition to the poker, McGraw's band, The Dancehall Doctors will perform along with other musical guests.
"This is shaping up to be a very special evening, one that will both
entertain and inspire people," said Tim "In addition to trying their hand at poker, guests will enjoy a live stage show, live and silent auctions, and an awards ceremony honoring people who have helped to improve the quality of life for brain tumor patients and their families."
People expected to participate in the evening include master of ceremonies Bob Costas, White Sox First Baseman Jim Thome, and former Chicago Bears quarterback Jim Macmahon
Guests will be playing for many great prizes, including a trip to the 2007 World Series of Poker. The event will take place at the Crystal Tea Room in Philadelphia. For more information, check out the foundations website at tugmcgraw.org
Ed note: Play for one of three WSOP seats by signing up for Doyle's Room today.