World Tavern Poker Tour Gets Major Sponsor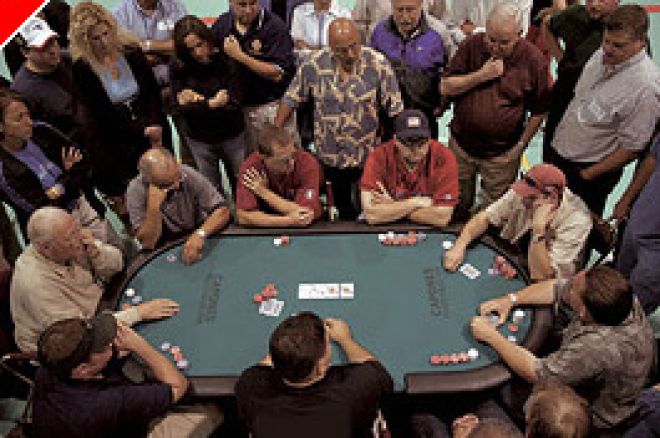 On June 1st, one of the preeminent 'bar poker' leagues (free poker leagues that reward prizes for overall results) in the United States, the World Tavern Poker Tour, announced a national sponsorship deal with Chaser Plus and its parent company, Living Essentials of Novi, MI.
The WTPT has nearly 40,000 players registered to participate in their tournaments at local taverns and bars across the United States and even has events that send players to participate in the World Series of Poker. The tournaments are free to enter and play in and have been extremely popular with people making their first steps into the tournament poker world. As these tournaments are held in nightclubs for the most part, it was only natural that Chaser Plus, the number one selling hangover prevention supplement in the United States, would come on as a sponsor for the Tour.
The sponsorship deal will call for samples of Chaser Plus to be made available to the players on the Tour and that the company will provide prizes for the national tournaments that are held. Additionally, Chaser Plus will be part of a commemorative poker chip series that will be awarded to the best players on the Tour.
Both sides seem to be quite pleased with the new alliance. "We know our partnership with the World Tavern Poker Tour will give us great exposure to a key market," stated Brandon Bohland, the Marketing Manager for Chaser Plus. "Most of the players on the World Tavern Poker Tour will be playing on weekday nights, which is a perfect time for Chaser Plus to prevent their hangover for work the next day." Per Rosenbaum, the Director of Marketing with the World Tavern Poker Tour, was also enthused by the partnership. "We are excited about the partnership with Chaser Plus," he said during the announcement. "It is an effective product that suits our player base, many of whom enjoy a drink or two when they play poker during our events."
As poker becomes more a part of the mainstream culture of America, more deals like this will become commonplace. Sponsorship at major tournaments in the United States are becoming a part of the fabric of today's poker world, such as Budweiser's sponsorship during World Poker Tour events and several companies, including Pepsi, Levitra and Milwaukee's Best, during the World Series of Poker, and it will definitely be something that will be of benefit to the poker world.
Ed note: Run your own one person poker league when you sign up at Party Poker.