Mansion Poker Dome to Host 'Pro-Am Challenge'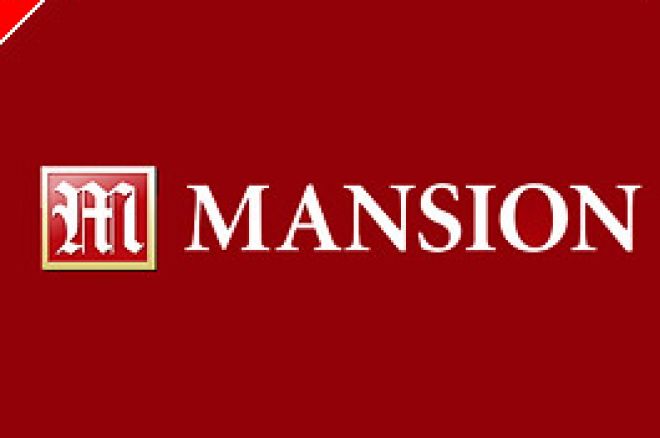 Mansionpoker.net's Poker Dome programming has already become a popular staple on Fox Sports Network. Pitting online qualifiers in six-handed speed tournaments with a specially-built soundproof stage that allows the audience to see players' hole cards live, the show has gained notoriety within the poker community. However, they may have made things even more interesting with the introduction of their latest twist.
On Wednesday, July 12th at 6:00 pm PST, Mansion Poker.net will introduce its four-hour World Pro-Am Challenge, which pits three amateur online qualifiers against three of the most feared pros on the tournament circuit – Todd Brunson, winner of 12 career tournaments and WSOP bracelet winner, WPT champion John Gale, and WPT player of the year Gavin Smith.
To level the playing field a bit, Mansionpoker.net has decided to give each online qualifier a head start in chips – 70,000 to the pros' 50,000. Additionally, each qualifier will receive a poker coach to provide help before and during the tournament. The coaches include Kenna James, currently third in the player of the year race and sporting lifetime tournament winnings exceeding $3 million, Michael Gracz, a WSOP bracelet winner with over $2.6 million in tournament winnings at the young age of 25, and Tony Guoga, better known as Tony G, who is the current European Poker Champion, and a WPT winner.
These poker coaches will be able to provide detailed scouting reports and film studies of Brunson, Gale, and Smith to prepare beforehand for the tournament as well as a single one-minute timeout between hands during the tournament to consult with their players. The timeout aspect could provide a huge advantage, since the coaches will be seeing hole cards throughout the tournament and will be able to observe the strategy that each player is employing during play. They could potentially discuss optimal strategy, reveal tells that they have picked up, or give a variety of other useful advice picked up by observing the action.
The online qualifiers include Joseph Isaacson, who will be coached by Kenna James. Isaacson, a warehouse deliveryman from Eau Claire, Wisconsin has been playing poker for 20 years. This diehard Milwaukee Brewers fan has never won more than $2,000 at a table, but is hoping this tournament will propel him into becoming a professional poker player.
Scott David Gardener will be coached by Michael Gracz, who could provide some excellent preparation on the specifics of the tournament since he doubles as the tv analyst for Poker Dome. Gardener, a soccer fanatic from Spalding, Lincolnshire, England works full time as a sales consultant and has only been playing poker for six months. This will be his first time at a live table. Gardner is hoping this tournament gives him enough exposure that Mansionpoker.net sponsors him and he can become a pro player.
Andrew Stoll rounds out the last of the amateurs, and will be coached by Tony G. The Cincinnati native works as a Project Management Specialist for Toyota. Stoll and has been playing poker for seven years, but only recently started playing Texas Hold 'Em. This is Stoll's first time playing at a Las Vegas poker table. The Ohio State University graduate better bring ear plugs with him to Vegas, as he'll be coached by the loudest man in poker.
If a pro finishes in the top-three, he'll get $500,000 for first, $300,000 for second and $200,000 for third. If an online qualifier should finish first, he'd win $450,000 and his coach would get $50,000; second-place would collect a $270,000 prize, with his coach getting $30,000 and finishing third gives the qualifier $180,000 and his coach wins a $20,000 prize. The four-hour match takes place from the Tropicana Hotel and Casino on the famous Las Vegas strip. It should make for some interesting television, to say the least.