WSOP Update: Event #8 – Jack Zwerner Takes Omaha Hi/Low Bracelet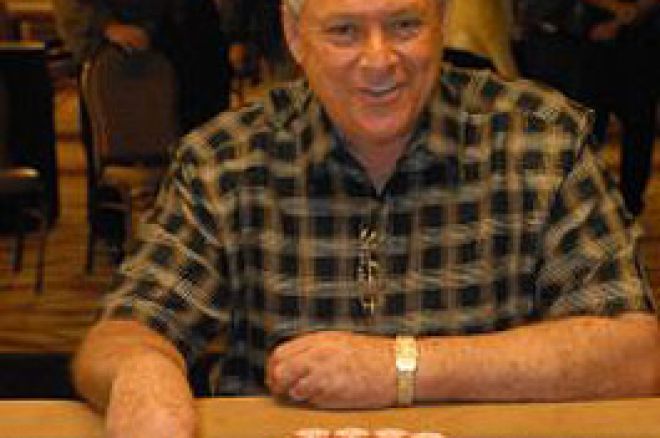 While Omaha Hi/Low 8-or-better does not have quite the following of Texas Hold'em, there was certainly a large audience for today's final table. Stars such as Phil Hellmuth, Eric Lindgren, John Bonetti, and T.J. Cloutier filled the stands to lend their support to the players, most notably Daniel Negreanu who entered the day third in chips in his attempt to win his fourth WSOP bracelet.
Jesse Jones, founder of the WPA and 18th place finisher in this event, gave a foreshadowing of events by noting, "Omaha is a lot more about catching cards. The key to Omaha is starting hand selection. Straightforward play is required a lot of times, and this final table is full of excellent players that have followed that rule."
Jones' words proved to be accurate as players who busted out throughout the day complained about their inability to catch cards. Steve Lustig, the short stack coming into the day, was the first to be eliminated after his As5d3h2d fell to Zwerner's Ad10d10s5c full house on a board of 9d8c7d7s7h.
Russ Salazar, who started eight in chips, fell soon thereafter after going all in preflop against three opponents and mucking his hand after Rusty Mandap showed trip aces for the high and Bob Mangino showed an A-2-4-5-8 low.
Daniel Negreanu was the next to go in 7th place, although he did make things interesting before his departure. Negreanu, who joked with the crowd throughout the day, never seemed to be able to catch a hand and shook his head in frustration repeatedly upon mucking on the flop when his cards couldn't hit. Finally, upon going all in with only a few chips left, Negreanu shouted, "I don't think I've made the right play."
On the flop, as Cong Do was about to bet his hand, Negreanu shouted, "Noooooo, don't do it!" and induced Do to check his two pair, 10s and 9s. On the river, Do folded his winner to a bet and Negreanu ended up quadrupling up, raking the pot with a worse two pair. Negreanu then began to dance and asked Do, "Are you steaming?" while noting, "I'm freerolling the rest of the tournament!" Do appeared visibly distraught, putting his head in his hands and walking back and forth between the rail.
Unfortunately, Negreanu's freeroll would last only a few more hands. Upon open-raising preflop under the gun and declaring, "You're all drawing dead, no outs," Negreanu's words proved to be wrong as his opponent pushed him all-in on the flop, then proceeded to hit a six-outer for a straight on the river to bust Negreanu's two pair and send him to the rail.
Although it was a vicious beat, Negreanu remained upbeat and noted, "So far, I'm really pleased with my WSOP. I'm playing well and I've cashed a lot."
After Negreanu's bust, play seemed to pick up considerably as players became more aggressive. Robert "Pencilgeek" Collins, who entered the day sixth in chips, was eliminated in sixth just two minutes later when his wraparound straight draw of K Q J 9 on a board of J 10 5 failed to materialize and Robert Mangino followed suit for fifth within the next three hands.
Down to four-handed, Zwerner and Madsen seemed to terrorize the table while Mandap and Do looked to pick their spots. Unfortunately, Do never seemed to be able to pick up a hand to fight back with and was eliminated in fourth place.
Jeff Madsen of Los Angeles, California took down third to go after being crippled by a huge rush of cards from Rusty Mandap. After eliminating Madsen, the youngest player to reach a final table at 21 years, 3 weeks old, Mandap noted, "I was just catching a lot of good cards."
Madsen echoed his sentiment by reflecting, "I think I played really well to get to third. Negreanu was at the final table and I played really well against him. I just wasn't picking up any good cards and Rusty was, but I played the best with what I was dealt." Madsen, whose biggest win before picking up the $97,552 for third had been a $2000 win at an Indian casino in Southern California, noted, "I'm happy with my finish. I'm going to use the money to buy into some more events and get a car."
Heads up, the crowd witnessed the special treat of having T.J. Cloutier announce hands for the final table. Zwerner started with a slight edge in chips with 800,000 to Mandap's 540,000, however, he soon increased his chip lead by repeatedly raising into Mandap's hands and chipping away without having to show down hands.
Less than 20 minutes into heads up play and down to just $100,000 in chips, Mandap repeatedly went all-in preflop over four times, surviving just enough to hang in. Finally, on his fifth all-in preflop attempt, Mandap's AsAc10d3s failed to hold up all-in against Zwerner's nut high flush and nut low wheel, holding Ah8d7c4h on a board of 6h5c3h7h2d, and Zwerner had won his bracelet and the $341,426 for first place. Mandap, who has taken down and cashed in many Omaha tournaments in the past few years, took down $176,813 for his second. Upon exiting, Mandap noted, "I wasn't picking up good cards and every time I did, [Jack] seemed to have something better."
Cloutier, who witnessed the entirety of the heads-up match, commented, "Jack played great. He's been known for years as a great short-handed player and as soon as players started dropping, you knew that he had a great shot to win." The 58-year-old real estate associate certainly proved his worth and noted upon winning his bracelet, "I feel terrific."
Ed Note: You'll start to feel terrific when you play at Pacific Poker