Tug McGraw Foundation Gets Sponsor For Charity Poker Tournament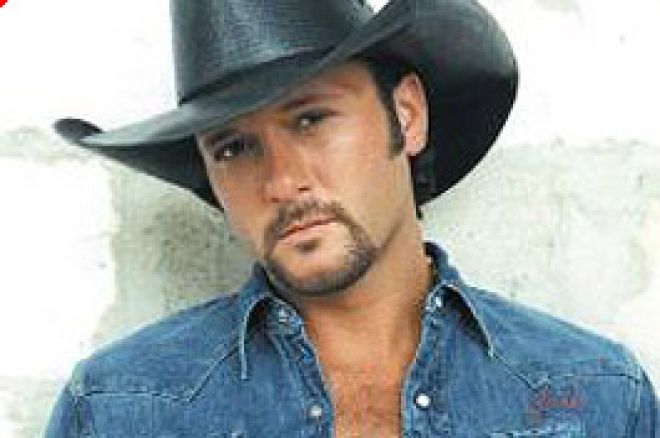 Today the Tug McGraw Foundation announced that Motorola would be a major sponsor for their annual charitable event 'An Evening with Tim McGraw & Friends: Honoring Those Who Make a Difference', which will take place on November 3rd, 2006 at The Crystal Tea Room in Philadelphia, PA.
This year's event will honor Chicago White Sox First Baseman Jim Thome, Dr. Darrel Bigner, one of the leading brain tumor researchers in the world, the President of the Philadelphia Convention & Visitors Bureau Tom Muldoon and Chairman of the Philadelphia Phillies Bill Giles, who have all contributed heavily with their time and finances to support research into brain tumor treatments. Legendary sportscaster Bob Costas will return this year to be the Master of Ceremonies.
One of the focal points of the gala will be a poker tournament that will bring everyone to the tables during the party. Some of the celebrities who will put their poker talents on display include former Chicago Bears Super Bowl winning quarterback, Jim McMahon, Baseball Hall of Famer Steve Carlton, National League All-Star catcher Bob Boone, the winner of Donald Trump's "The Apprentice", Kelly Perdew, and retired Phillies catcher Darren Daulton. The winner of the poker tournament will receive a trip to Las Vegas and a seat at a table in the 2007 World Series of Poker Championship Event, a prize valued at over $10,000. In addition to trying their hand at poker, guests will enjoy a live stage show, live and silent auctions, and an awards ceremony honoring people who have helped to improve the quality of life for brain tumor patients and their families.
Last year over 400 people came together for the first gathering, which was held in New York City. George Bodenheimer, President of ESPN, Inc. and ABC Sports, accepted an award on behalf of ESPN, Inc. for its work to support brain tumor research. Awards were also given to Rusty Staub, Tug's friend and teammate with the New York Mets, and Tim McGraw, the Tug McGraw Foundation's Honorary Chairman. This year's event should be just as grand as last year's was and should draw much attention to the cause that the Tug McGraw Foundation strives to aid, helping brain tumor survivors and their families live well by funding quality of life research and raising public awareness about brain tumors. For more information about "An Evening with Tim McGraw & Friends: Honoring Those Who Make a Difference", to obtain tickets for the event or more information on the foundation, be sure to visit tugmcgraw.org.