Betfair Asian Poker Tour Opens in Singapore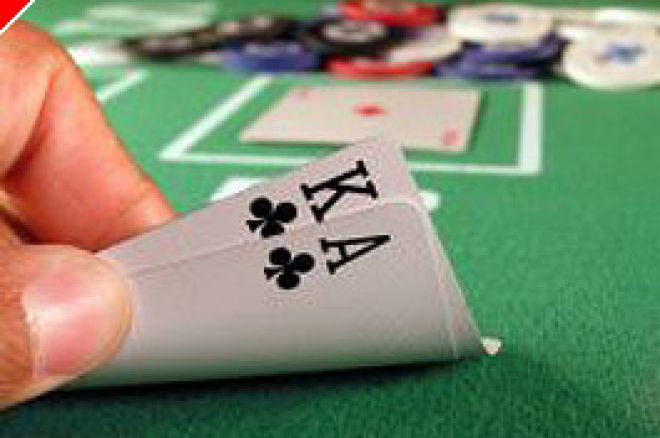 The much-anticipated Betfair Asian Poker Tour (BAPT) finally launched this week in the beautiful city of Singapore. Asia has long been viewed as a possible 'boom' market for poker, and there is no doubt there is considerable interest in how Betfair handles their opening event.
Betfair has pulled out all stops in terms of funding for this week-long poker festival. The tournaments are being held in the beautiful Meridus Mandarin ballroom, and the 'poker room' is set up beautifully, with large glossy marketing posters and Betfair branding everywhere. The festival opened Sunday night with glitz and glamour, with everyone celebrating poker's launch into the Asian market. Yet this Betfair tournament does not quite grab that honor – the Pan-Asia Poker Tour (PAPT) held a televised $2500 Main Event in Manila, Philippines last week, beating Betfair to the punch.
Nevertheless, the $5000 BAPT Main Event will be the largest poker tournament in Asian history, and Betfair has done all they could to guarantee its success. Betfair ran numerous online satellites into the Main Event, and will directly insert around 350 online qualifiers as a result. A number of poker pros have made the trip across to Singapore, including Liz Lieu, John Phan, Lee Nelson and Tony G and, along with a decent number of online pros directly buying into the event, the Main Event should see over 400 players contest for the $2,000,000 prizepool.
Betfair chose Singapore as the location for their opening event due to its status as "a wonderful tourist destination as well as a hub of activity for the region". The city itself is one of the most beautiful in the world and quite the success story for a tiny island in the heart of South Asia. Until now, gambling has been illegal in Singapore, but the restrictions have been relaxed somewhat, allowing Betfair to hold the opening event of the BAPT here. Singapore does have its drawbacks however – cash games are not allowed and SNGs can only be run with two starting tables, breaking into one as players are eliminated.
EPT tournament director Thomas Kremser was given the job of TD for this event, and many regard Thomas as one of the best Tournament Directors in the world. Along with his team, he is doing a fine job of running the tournaments so far, with beautiful structures resulting in lengthy playing time.
No poker festival is ever perfect though, and the Betfair administration team has faced a number of challenges. Firstly, the event got off to a terrible start when 300 or more entrants were forced to wait in a queue up to an hour long to pick up their photo IDs (required for entry into the poker room). Secondly, the fact that no cash games were allowed should have been advertised more freely prior to the start of the festival. There are a number of players here who have told me they would not have come had they known there were to be no cash games. Thirdly, the registration process for the Main Event has been shrouded in confusion. Players needed to register by October 28 for the Main Event, and some would-be entrants were told last week not to bother coming as they had missed the deadline. Yet some players are being allowed late registration here, whilst others are still being prevented from registering. Lastly, the tournament schedule itself is receiving criticism. Apart from the $5000 Main Event, all other scheduled tournaments are very small ($150 and $300 buy-in with a $500 scheduled for the day after the Main Event). With the absence of cash games, many players are finding themselves in their hotel rooms playing online to get their daily poker fix.
Despite the hiccups, Betfair's first attempt at a major tourney is sure to be an overall success. Singapore is one of the most expensive cities in Asia and would not have been my first choice for this historical tourney, but the hundreds of online qualifiers who won satellites into the Main Event are receiving 5-star treatment, and many are sure to go away from their first major tourney very pleased with Betfair. But it's invariably easy to impress an online qualifier playing in their first major tournament. Impressing the online pros who have ante'd up around $10,000 to make the trip to Singapore for this festival was always going to be a lot harder, and a lot of the excellent work Betfair has done so far has been perhaps (at least marginally) undone by the administration hiccups and other issues.
Betfair has planned a number of other BAPT events, and they will only improve for the run. For a first effort here in Singapore, even a cynic like myself has to give them at least passing marks.
Ed Note: Why go to Singapore, when you can play in your own home at Mansion Poker - who happily take U.S. players action.