First Person Report: Tony G Checks in From The Asian Poker Tour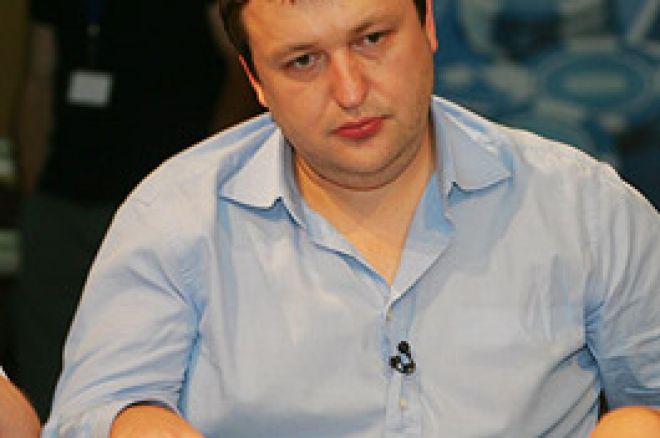 This was by far the biggest poker event in history in Asia, and since Tony made the final table, we asked him if he would write a brief recount of his experience thus far for us. This is Tony's report on his Asian Poker Tour experience.
I went in as the favorite with some of the online odds makers for this event – even ahead of Gus Hansen, so I wanted to prove the bookmakers confidence was not misplaced..
The first day of the tournament was pretty uneventful, and I just kind of had it on cruise control, and was able to make it through with a decent stack, and never really being at risk. The second day is when things got interesting, and here's how it went.
I had 36,500 chips, which was about average stack. I felt good, and got a great table draw for day two. I got there last, and could see that everyone was waiting for me to come and be the table captain. I duly obliged, and the atmosphere was great. Many people were crowding around watching (it actually cost $20 dollars to come in and watch, and many people did).
I pick up AK and its raised to 4k before me. I think "this guy is not that great - lets make a move" so I move my stack all in for about 30,000 more. Everyone folds back to the original raiser, and he now goes into the tank - it looks like he is fumbling and I feel I have him dominated. I nurse him to call me and he does & shows me the AQ. Easy double up with no Q out there and now I am over 70k and at a table full of chirpy opponents that want me to "coach" them - I LOVE IT. I make sure everyone now understands that I am the captain and that I don't want any crap play from anyone. I tell them all that this is my poker school, and it's free you just have to be on my table. It was so much fun out there you had to feel the heat and the excitement. I butchered this helpless table to full submission and had 400k in chips when we redrew for seats when we got down to 27 players. The good news was they wanted me on the TV table which was cool, but the bad news was the great Lee Nelson was there as well and this was bad. Lee is a great player who has won the Aussie Millions, and also knocked me out of the final table of the World Poker Open in the UK .
Lee dominated this table and there was nothing I could do. He was in seat 4, and I was seat 8. He was raising all the time, and I had to step away each time I got hooked up with him. I lost every race and was down to 200k but I was not going on tilt. I was focused and waiting for something to happen.
Then, the poker gods smiled on me. Lee was on the big blind when Tournament Director Thomas Kremser came and moved Lee to balance the tables. I knew now that I could muscle these guys - all of them were tight - many could play, but not my class. I then felt that I could read the game so much better.
It all went to plan. I would raise and raise and raise and re-raise, and I punished everyone. Not one player won a single chip off me after Lee left, and I knocked out 8 players before we were done. So many huge bluffs. I feel great at the end of the day I have 713,000 of 3 million chips and its final table time. I am second in chips, with the other 7 well behind, and I suppose I have to be considered a favorite. What an honor it would be to be the first ever Asian Poker Champion in such a huge event. The big news locally is that two local Singapore players who bought in to play made the final table. This is really great in an area where poker is just emerging. I think this will be massive for poker in Asia, and yes these guys can play. This tournament will be on TV in Singapore and most of Europe.
I am in great form and so far have held up my status as a pre-tournament favorite. Thanks to all those who backed me on Betfair. I will do it.
Ed note: Show Tony that you are the Table Captain when you play with him at Tony G Poker