Online Poker Weekend Special Report: Full Tilt FTOPS Main Event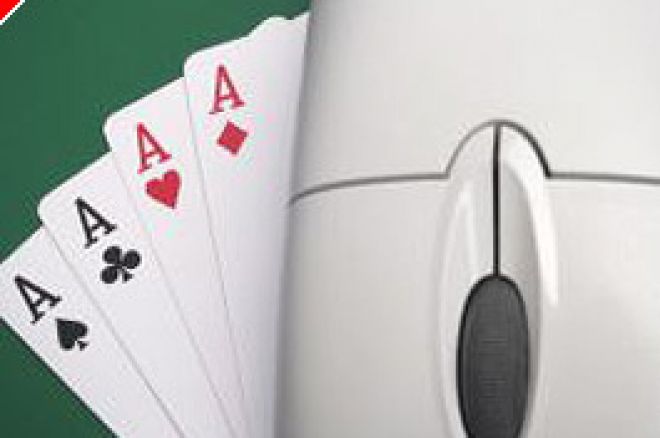 Full Tilt FTOPS Event #9 ($535 No-Limit Hold'em Main Event, $1,000,000 Guarantee)
Full Tilt's second-ever Full Tilt Online Poker Series wrapped up its nine-day run in grand style Sunday evening. Event #9, the $535 entry-fee Main Event (FTOPS Event #9), shattered pre-tourney expectations as 2,449 players were on hand for the battle --- the $1,224,500 prize-pool for this is an all-time Full Tilt single-event record.
Among the players with more fortunate late-tournament runs was 'Spiked,' who with about $1.2 million in chips had built a narrow lead over five other players as the final table started. Certain to challenge was 'CaseyTheKid,' the proud bearer of an FTOPS champion's avatar from his win in the 2005 FTOPS Event #3, an Omaha hi/lo event. CaseyTheKid indeed made an early surge to the lead before dropping back amid tight early action that saw most hands ended without a flop.
CaseyTheKid turned out to be the first one eliminated, although it was 34 hands in. His steal from the cutoff with A-7 backfired when the button player, 'soxfan1985,' made the call with pocket nines, and when soxfan1985 flopped the set, CaseyTheKid's night was through. Moments later 'THE__D__RY' joined CaseyTheKid at the virtual rail, finishing in eighth on a similar play when his push with A-9 ran headlong into Spiked's powerful pocket kings. Spiked flopped his set as well, leaving little doubt in the matter.
With the ice broken, two more players bowed out in rapid succession. A short-stacked 'inter27' was forced in with holdings that ended up in the muck, unseen, as soxfan's unimproved A-K was still enough to notch the knockout when the board showed 3-9-2-6-Q. The next hand saw 'luffiii' depart in sixth, his suited Q-9 unable to reel in the modest K-7 of 'bballer88' when the board brought A-5-T-4-T.
Meanwhile, Spiked used the two knockouts and several other large pots to build a commanding edge. Spiked then tried to steal from the small blind with K-6, and was called by bballer88 in the big blind (who held A-4). bballer88's gutsy call looked great until a river six gave Spiked the hand, the fortunate knockout, and a pot worth $2 million.
The blinds had moved to $40,000/$80,000 with $10,000 antes, and 'Dewey123333,' down to $565,000, needed to make a move. Dewey123333 tried another small-blind steal with bad results, pushing with J-9, being called by 'dmkai3' from the big blind with K-T, and bowing out when the all-baby board of 6-5-2-5-6 made dmkai3's king kicker an unlikely winner. Then Spiked struck again, getting into a big hand with soxfan1985 where soxfan1985 tried an all-in river bluff on a final board of 7-6-6-8-4. soxfan1985 held A-9, but Spiked had been in the pot with T-8, and his two pairs, eights and sixes, meant soxfan1985 was out in third.
Spiked stayed on the attack in heads-up play against dmkai3, whittling away dmkai's already overmatched stack. The end came when dmkai3, down to barely $1 million, open-pushed with Q-4, and Spiked called with A-10. The final board would show 10-6-3-9-K, pairing Spiked's ten and giving him the FTOPS II Main Event win, worth nearly $225,000.
Final standings:
1st ($224,634.53): Spiked
2nd ($137,878.70): dmkai3
3rd ($90,245.65): soxfan1985
4th ($72,000.60): Dewey123333
5th ($54,490.25): bballer88
6th ($39,184): luffiii
7th ($28,775.75): inter27
8th ($22,530.80): THE__D__RY
9th ($17,143): CaseyTheKid