Poker.com + Team PokerNews = Australia In January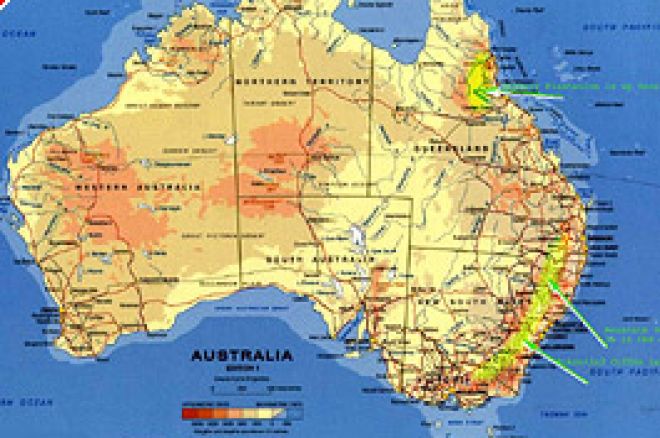 As the end of 2006 approaches, one of the best tournaments in the world will come up just after the New Year. The Aussie Millions will be upon us and Team PokerNews has been building an assault force that will go "Down Under" to take the title. Now Poker.com has added another opportunity for a lucky PokerNews player to join us as we attempt to make the same impact on the Australian poker scene as Team PokerNews displayed at the World Series of Poker!
On December 3rd, Poker.com will hold a freeroll that is exclusive for players that have downloaded the Poker.com software through PokerNews. After earning 2000 comp points at the site, any player who has registered through PokerNews will have the opportunity to earn a seat at one of the most prized championships in the poker world! The $15,000 package also includes cool adds like tickets to the Australian Open tennis tournament, or a Team Australia Cricket match. As it is an exclusive freeroll, it could be a smaller pool of players than what you would expect in a tournament that features such a prize. It also promises to be a great trip for one of the dedicated readers as the prize is well worth the effort.
Besides the chance to travel to Melbourne in January, the winner of the Poker.com tournament will be able to document their trip through Poker.com. As the battle commences on the tables, the winner of the Poker.com freeroll will also be able to tap the minds of the best players of Team PokerNews, recent Pan Asian Tour Champion Tony G and European poker champion Noah Boeken. Whether it is a final table finish or the experience, the winner will have all the amenities of the Team PokerNews experience at one of the top casinos in the world.
It is only a few days away and the chance to qualify is short! Be sure to download the Poker.com software and earn the points…perhaps we will see you "Down Under" come the Aussie Million in January 2007!