WPTE Re-Signs Budweiser & Adds Two New Sponsors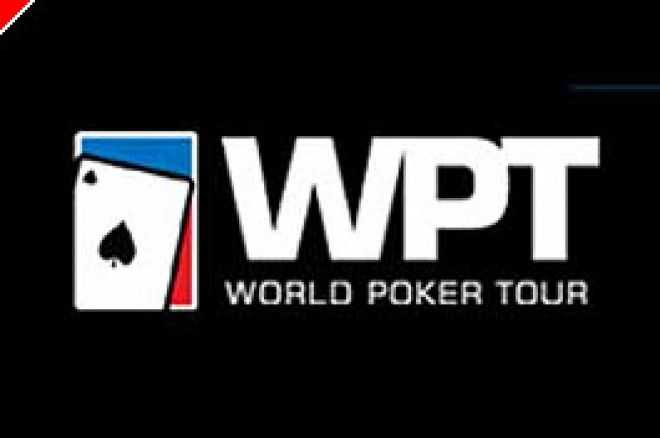 On Monday, World Poker Tour Enterprises announced the continuation of their long-running sponsorship deal with Budweiser for the current year (Season Five) and also announced the addition of two new sponsors for the World Poker Tour.
Anheuser-Busch came on as a sponsor of the WPT during Season Two and has continued to be the longest current sponsor of any poker tour around. Anheuser-Busch's World Lager was the original "official beer" of the WPT then and has since allowed their flagship brew, Budweiser, to be officially associated with them during Season Four. The sponsorship will continue to be seen prominently in Season Five through on-set integration into the programs and the continued toasting of the champions with Budweiser by hosts Mike Sexton, Vince Van Patten and Sabina Gadecki. "Budweiser is a classic American beer meant to be shared with friends over a great game of poker," said Randall Blackford, Director of Budweiser Marketing, Anheuser-Busch, Inc. "The World Poker Tour continues to deliver the best poker tournaments and poker programming on television and we are pleased to be back in action for Season Five."
XYIENCE, Inc. will be joining the World Poker Tour through a deal that will carry through Season Six. XYIENCE's products are normally seen during broadcasts of the Ultimate Fighting Championships and other mixed martial arts combat, but XYIENCE also markets a wide range of energy boosters and lifestyle apparel. In May of this year, XYIENCE launched its first energy drink called Xenergy, which will be recognized as the "official energy drink" of the WPT. "It's truly exciting to be a part of the growing worldwide poker phenomenon," said Russell Pike, the CEO of XYIENCE Inc. "XYIENCE is on track to quickly become one of the most sought after brands in the world today and proudly supports the World Poker Tour as an exclusive energy drink sponsor."
WPTE also announced the addition of Blue Diamond Almonds to the Season Five fold. Blue Diamond Almonds will sponsor the WPT Championship in April 2007 at the Bellagio Hotel & Casino in Las Vegas. Beginning on March 1 and ending July 31, 2007, Blue Diamond Almonds will also run a retail promotion for their new "BOLD" almond line and emphasize their partnership with the WPT. The promotion consists of a contest that gives away one seat to a consumer to play in the Season Six WPT Invitational at Commerce Casino in Los Angeles. "We look forward to being a part of the World Poker Tour during Seasons Five and Six," said Al Greenlee, the Director of Marketing for Blue Diamond Almonds. "We are thrilled to be part of the prestigious WPT Championship and provide for our consumers the opportunity to play in the WPT Invitational."
All of these promotional sponsorships are surely enjoyable for the WPTE executives, which was best summed up by WPTE founder Steven Lipscomb. "In Season Two, Anheuser-Busch helped us establish poker as a sport. Now, in Season Five, our friends behind the remarkable Budweiser brand are joined by new partners XYIENCE and Blue Diamond Almonds to form a strong framework for the continued future growth of the World Poker Tour." The continuation of and new sponsorships also serve to demonstrate the continued strength of the game we love to watch and play