Fossilman Challenge II Set For Baltimore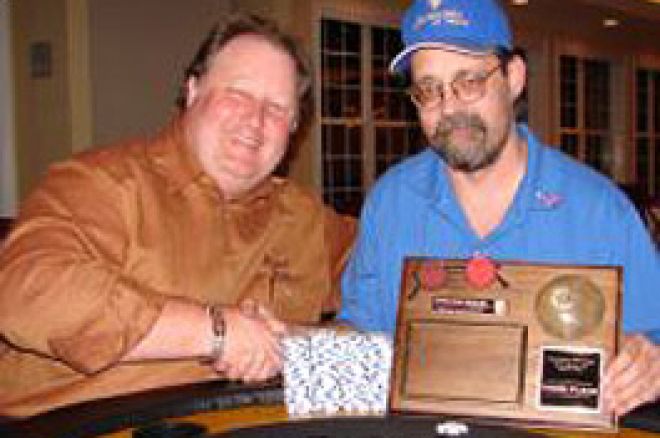 One of the most popular parts of the recent history of poker has been the multitude of "poker camps" that have come into being. In some cases, you can spend upwards of $3000 to attend some of these camps, but the World Tavern Poker Tour is bringing back one of the more successful endeavors and once again is able to have 2004 World Champion Greg Raymer as its centerpiece.
On Sunday, March 11th at Hucka's Sports Bar in the Harbor Downtown district of Baltimore, MD, the Fossilman Challenge II will take place, which will be a special event in its own right. Festivities for the event will start the night before on Saturday, however, where seminar participants will have the chance to play in several sit and gos and also have the ear of Greg Raymer for the evening (perhaps even the chance to take on the World Champion as well!). The seminar starts in full force on Sunday with many facets that should prove to be informative to all participants.
Registration starts early Sunday morning at 8AM and the subjects covered by Raymer during the seminar should have the attention of those in attendance. "Advanced Pot Odds and Position Play," "Bluffing, Tells and Forcing Tilt," and "Online Play and Turning Pro" are just a few of the subjects that Greg will cover during his day-long seminar in Baltimore, which will wrap with a Q&A with Raymer himself. At the end of all the talk, the chips will actually start to fly in a poker tournament for the seminar attendees and, once the final table is reached, Raymer himself will join and players can battle it out on the felt with the 2004 World Champion.
The first Fossilman Challenge was held in North Carolina in 2006 and drew a surprising 120 participants. As with the upcoming Baltimore seminar, the day was chock full of poker information and Raymer made himself very available to all the seminar attendees. Everyone had the chance to speak about particulars of the game with Greg and the tournament afterwards was well contested and enjoyed by all.
The price for the Sunday event (which will also get you into the festivities on Saturday night) is currently running at $179, but that price will only be good until February 16th. After that point, the price of the seminar will go up to $199. There is a limit on the number of participants at 150, so it would be important to sign up early at worldtavernpoker.com for the second edition of the Fossilman Challenge.
Ed Note: It should be noted that the writer of this story, Earl Burton, won the first Fossilman Challenge. You can read about that tournament here.