World Poker Tour Championship, Day 1b - More Records Broken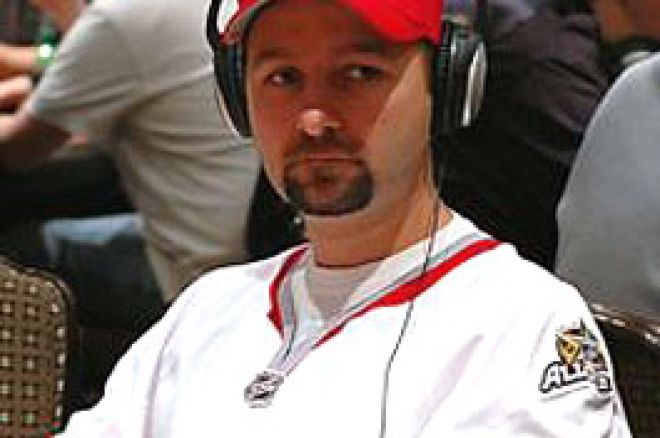 With the passage of the UIGEA and the loss of online satellite qualifiers, there was some concern whether or not the WPT World Championship would continue it's four straight years of growth. With 306 players on Day 1a, it looked like this year's field would be close to last year's — 605 players.
When 333 players showed up for Day 1b, they created a record field of 639 players for this $25,000 buy-in event, and a total prizepool of $15,495,750. While tournament organizers were originally hoping for a $4 million first prize, tournament director Jack McClelland stuck to his preset formula, and first prize will fall just short of the mark at $3.97 million. The top 100 players will finish in the money, earning at least $46,410, and the top three will become instant millionaires.
As expected, most of the top pros who were absent on Day 1a made their appearances on Day 1b, including Doyle and Todd Brunson, Daniel Negreanu, Erick Lindgren, Michael "The Grinder" Mizrachi, Joe Hachem, Erik Seidel, Johnny Chan, Chip Reese, Kathy Liebert, Mike Matusow, Carlos Mortensen, Patrik Antonius, and the hottest player on the circuit right now, J.C. Tran.
The excitement started earlier than expected — on the second hand. Ted Forrest got involved in a large pot when Hollis Stabler tried to bet 3,000 after a king-high flop. Unfortunately for Stabler, he grabbed his 10,000 chips, and his actual bet was 30,000. Forrest took advantage of the mistake by moving all in with pocket aces, and Stabler called with pocket queens. Forrest's lead was short-lived however, as a queen spiked on the river to give Stabler a set. Stabler stacked himself up to 100,000 in chips as Forrest headed home.
Neither Stabler nor Forrest would be lonely for long. Eugene Todd followed Forrest to the rail when he got cold decked with top full house against his opponent's quads. A short while later, Freddy Deeb joined Stabler in the century club, eliminating a player when his 5-4 flopped two pair against his opponent's pocket kings.
While Deeb and Stabler had the early leads, neither was able to fully capitalize, and both players hovered around the 100,000 mark for most of the day.
By the end of the day, it was Sam Farha who wound up on top, with a big pot late in the day pushing him to 210,700. Here is the top of the leaderboard for Day 1b:
1. Sam Farha - 210,700
2. Dan Lowe - 198,050
3. Marc Racener - 175,925
4. Tim Phan - 167,300
5. Kirk Morrison - 167,075
Mike Matusow just missed the top five, finishing the day in 7th place with 162,575. And when play resumes on Day 2, Farha will find himself just slightly behind Day 1a chipleader Anna Wroblewski, who returns with 211,325 in chips.
With 50,000 in starting chips and only five levels of play (most major tournaments play six), the attrition rates for Day 1a and Day 1b were low. When Day 2 begins, there will be 479 players in action, far more than either of the first two days. With 24 tables, the Fontana Lounge has a maximum capacity of 240 players, so about half will be playing in the main tournament room, and the other half will start the day in the poker room. Depending on how many levels are played today, the entire field might not fit into the Fontana Lounge until Day 3.
Stay tuned to PokerNews.com for continuing live coverage of all the action, including photos and video interviews, as the top players in the world battle for one of the most prestigious titles in poker.