Esposito Victorious at New Orleans WSOP Circuit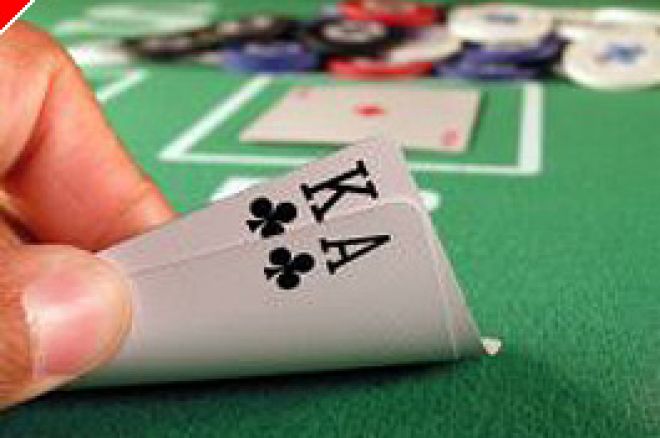 It was the biggest poker tournament ever held in Louisiana and the second biggest field for a WSOP Circuit championship event. On May 21st, there were three hundred and forty six players that heard the words "shuffle up and deal" for the start of the Bayou Poker Challenge, hosted by Harrah's New Orleans Casino. The total prize pool was $1.6 million, with $516,801 reserved for first place.
It took the sizable field over twenty-six hours of play to arrive at the final table of nine players. WSOP Circuit championship events are notorious for drawing a high proportion of local and regional players, but there was one notable Las Vegas pro seated when the final table began. Phil Gordon, former host of Celebrity Poker Showdown with over $1 million in lifetime tournament earnings, started the day with a sizeable chip lead over his final tablemates. Joining Gordon at the final table were David Fox, David McLeroy, J.D. Estilette, Clint Schafer, Lou Esposito, Bobby Wisiak, Scott Mitchell, and Anthony Longoria.
Former rodeo clown, Scott Mitchell, was the first to exit when he pushed his short stack into Clint Schafer's pocket kings. In a pocket king déjà vu, Bobby Wisiak finished in 8th place when his all-in move found Phil Gordon sitting with the cowboys. Three hands later David McLeroy, father of six, finished in seventh. Lou Esposito started the day 6th in chips, but propelled into the chip lead when his pocket aces were lucky enough meet up with Phil Gordon's pocket kings; possibly the only time pocket kings came up short at this final table.
The final table started with two Louisiana natives, but lost one when J.D. Estilette busted out in sixth place. Estilette added to Esposito's stack when his pocket eights couldn't best (what else) Esposito's pocket kings. Texas trial attorney Anthony Longoria was hoping for an appeal when his A-5 went up against Phil Gordon's A-7, but the board didn't decide in his favor and he was our fifth place finisher. Phil Gordon pushed all-in from the small blind with A-T and was called by Clint Schafer, sitting in the big blind with A-Q. Phil lost the battle of the blinds and all his chips to finish in fourth place. Sevens weren't lucky for the 2006 East Coast Poker Champion, David Fox – well not when they had to go up against Lou Esposito's pocket aces. Fox's third place finish set the stage for heads-up play.
At the start of heads-up play, New Yorker Lou Esposito had a 3-to-2 chip advantage over the remaining Louisiana native, Clint Schafer. The battle went on for two hours, with the lead seemingly changing with every hand. About half-way through the struggle, Schafer pulled ahead with a 4-to-1 chip advantage, aided by flopping the second nut flush on a hand that was bet and called all the way to the river. Esposito scored back-to-back double ups to regain the lead.
The two finally got it all-in on a flop of
. Schafer had
for middle pair and the open-ended straight draw. Esposito had
for middle pair with a better kicker. No outs came for Schafer, who took home $266,736 for second place. Lou Esposito not only got $516,801 for first place, but also received a $10,000 seat into the 2007 WSOP main event, $1000 for travel expenses, and one fine looking WSOP Circuit ring.
Final Results – WSOPC Event New Orleans
1st $ 516,801 Lou Esposito
2nd $ 266,736 Clint Schaefer
3rd $ 133,368 David Fox
4th $ 116,697 Phil Gordon
5th $ 100,026 Anthony Longoria
6th $ 83,355 J.D. Estilette
7th $ 66,684 David McLeroy
8th $ 50,013 Bobby Wisiak
9th $ 33,342 Scott Mitchell