EPT Announces 2007-2008 Schedule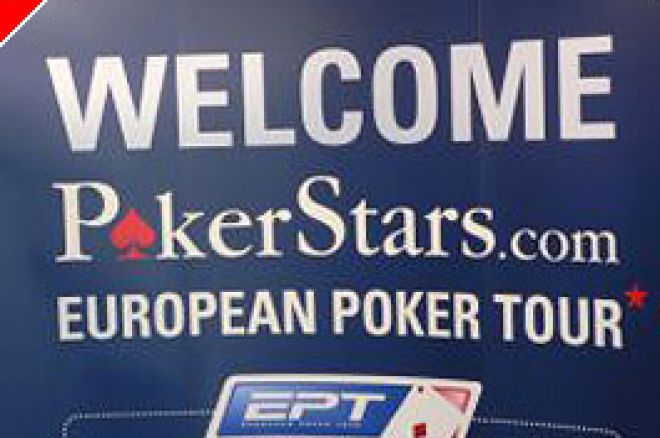 The PokerStars-sponsored European Poker Tour has announced its 2008 Season 4, expanding on last year's highly successful run. The 2006/2007 EPT featured record-breaking, sellout stops in places like Barcelona, London, and the EPT Grand Final in Monte Carlo, and if its Season 3 success is any indicator, players can expect the EPT to break even more ground in the upcoming season.
Due to the EPT's Season 3 success, buy-ins have been increased to balance player demand and venue space. According to EPT founder, John Duthie, the increases were necessary to accommodate the fields which have proven repeatedly to sell out. "We have raised the buy-ins across the board to €8,000. This decision is based on the limited number of people who can be accommodated at our EPT venues," said Duthie, "and the fact that the €10,000 EPT Grand Final - our most expensive event - proved so popular."
Duthie also announced that the EPT had added a new venue on the Season 4 schedule. In what might be the most 'relaxing' stop of the tournament series, the EPT has added the PokerStars Caribbean Adventure (PCA) at the Atlantis Casino Resort in the Bahamas to the schedule. Now an "official" stop of the EPT, players and poker fans can expect an even more experienced field of players at this year's event.
The 2007-2008 EPT Season Four features stops in Barcelona, London, Baden (Austria), Dublin, Prague, Dortmund (Germany), Copenhagen, Warsaw, and once again concludes with the championship in Monte Carlo.
In addition to strong player turnouts in Season 3, PokerStars.com continues to help promote its partnership with the EPT and should help to push the events to sellout proportions thanks to the site's global outreach capabilities.
As the EPT's popularity continues to grow, many top U.S. players are making the flights overseas and taking their shot at winning an EPT event. The 2007 Monte Carlo Millions saw possibly the biggest U.S. contingency of players playing in Europe in the history of the game. Ironically, it was American Gavin Griffin, rather than a European, who took down the €1.8 million first-place cash.
Further information will be available soon on the EPT.com website.