College Poker Life – Oregon State University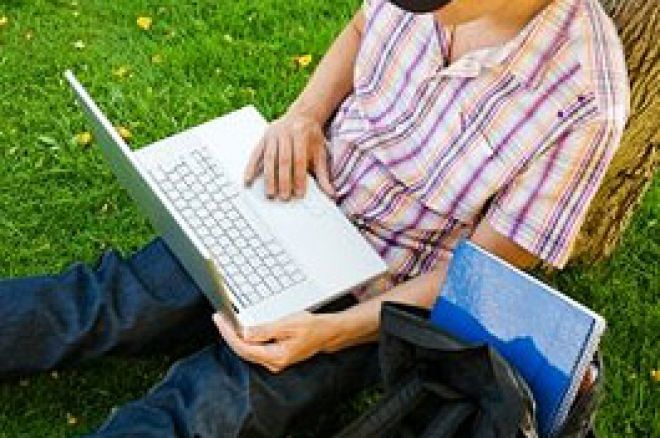 With the fall semester well underway in Corvallis, Oregon, the students of Oregon State University have another exciting year of poker to look forward to. Students familiar to the Corvallis area are certainly no strangers to the local poker scene and this year they have plenty of options available to them. Whether you're looking at making money or just trying to have some fun, there appears to be endless amounts of poker options for OSU students.
If you enjoy freerolls and like meeting students on campus to play, then make sure to check out the recreational sports calendar each month for details on upcoming campus poker events. On October, 26th there will be a free poker tournament available to all students in the Dixon Recreation Center. The event will start at 6pm and is scheduled to run until midnight. Entry is free and all students are allowed to play or watch.
But OSU freerolls aren't the only options available to students looking to partake in poker action with fellow classmen. Many of the fraternities host poker tournaments throughout the month. These tournaments are another great way for OSU students to get together and enjoy the game of poker.
If you'd prefer to get off campus and play, the city of Corvallis will not disappoint with many options available each night of the week. If you like the idea of freerolls, make sure to check out the Willamette Poker Tour. It ran daily throughout the month of September at Satellite, Upper Deck, and Bogeys and will continue to run through October, meeting on Tuesdays and Wednesdays at Upper Deck and Bogeys. Be sure to check tixrus.us/calendar.php for the monthly schedule of events.
The Texas Hold Em Entertainment Group, LLC offers freerolls throughout the Oregon area as well, but unfortunately you may have to travel outside of Corvallis for them. However, even though the tournaments are sported as freerolls, the prizes to quarterly winners should be enough to entice you to check out the events. These freerolls are run daily, so make sure to check out oregonpokerplayers.com for locations and times. Last quarter, the winner of the quarterly tournament had their choice of a trip for two to Las Vegas for two nights as well as a $1000 entry to a Hold Em tournament held at the Bellagio or a trip for two to Hawaii for five nights. Sounds pretty rewarding for not costing a penny to play!
If you're looking for tournament action, but don't want to bother on freerolls, make sure to check out corvallispoker.com for a listing of all scheduled tournaments for the month. These tournaments are scheduled to pick up again starting October 3rd at the Platinum Venue, with a $20 rebuy and a $40 freezeout the following week. This is another off campus event, and you may have to travel to downtown Corvallis to play, but if cash tournaments are your style, then consider this option a must.
There are also plenty of weekly home games around the city of Corvallis, giving students even more ways to build their bankrolls. Whether you're looking for steep or cheap limits, you'll find more than your fair share of ring games around the city.
But if you really want to build your bankroll, the Chinook Winds Casino is the place for you. Their poker room is generally open by 12pm daily and runs until the seats get cold, however late that may be. They also hold daily tournaments, Monday-Thursday starting at 12:30pm and 5:30pm with a $35 buy-in and $5 fee. While Lincoln City may be a bit of a drive for a college student, just remember; you only need to be 18 years old to play in their poker room. Not to mention they have hotel rooms for just $70 during the week, which coincides greatly with their weekly tournaments.
So if you're one of the thousands of students attending Oregon State University this year, prepare yourself for a great year of poker.